When my five-year-old, Montessori-focused granddaughter visited Mindport on a sunny day this past summer, she spent hours exploring ping-pong balls traveling through tubes, watched marbles swirl in their centrifugal force, and figured out spatial relationships of wooden puzzles.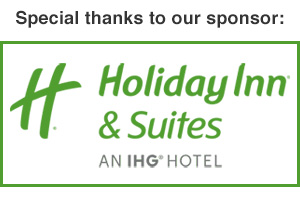 Spending time with her at each interactive exhibit was to watch wonder and curiosity on her face, moment by moment — which is what Mindport is all about. And it's definitely a "take-your-time" type of place.
Tallie Jones — daughter of Mindport Co-Founder Kevin G. Jones, who opened the venue with Robin Burnett and Joe Edwards — has worked for Mindport on and off for a large part of its 27-year existence. (Since she was a kid, actually). She is now its executive director and also the instructor for its tutoring program.
"Our ongoing work is creating a one-of-a-kind, accessible space for people of all ages to converse, connect, play, and learn," she says, "both solo and together."
After a long closure due to the pandemic, Jones reports that she loves to hear the sounds of Mindport return. "From our upstairs classroom, where I work, I can hear visitors downstairs say, 'Wow! Come look at this!' in response to a variety of our exhibits," she says. "I love knowing they've found something they want to share."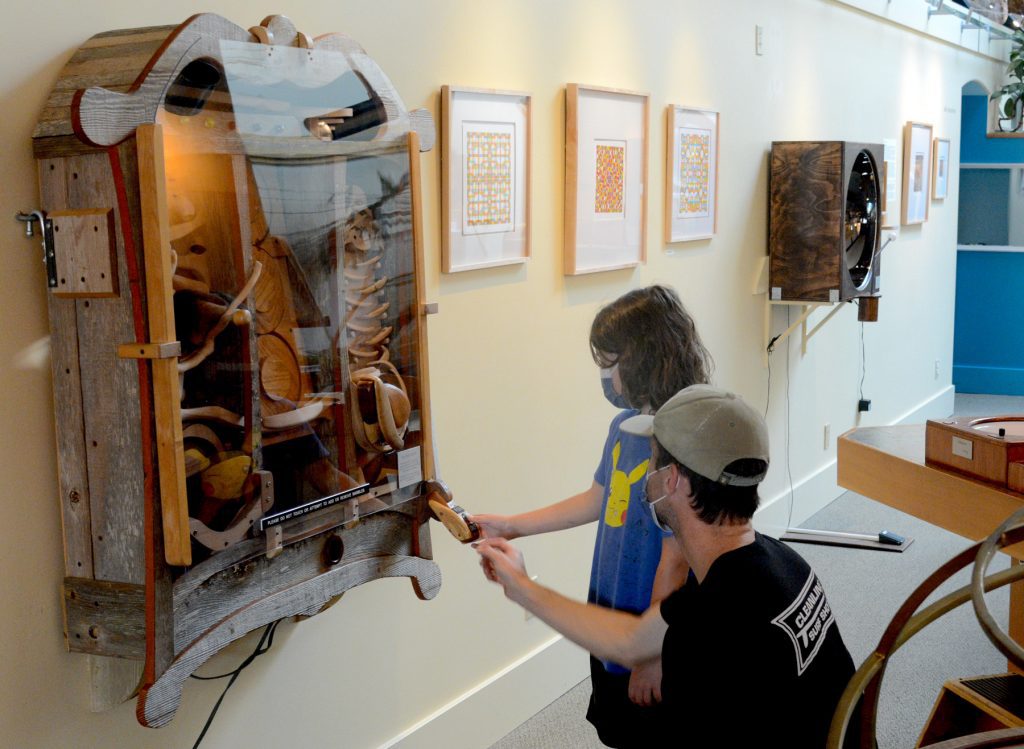 Suzanne Goodell, publicity and outreach coordinator, says Mindport was conceived in 1995 as an experimental space where the intersection of arts and sciences could be explored. Interactive exhibits are designed and hand-built by Mindport staff.
"These exhibits create opportunities for discovery, learning, and experimentation to visitors of all ages from our community and beyond," Goodell says. "And our fine art installations rotate through our public window display and our indoor galleries."
Mindport's art installations have expanded to fill the entire space beyond the smaller gallery area.
While traditional museum spaces are usually hands-off, the exhibit designers at Mindport want visitors to touch and explore their creations.
Mindport Creative Director Margot Stroop says that while Mindport is not strictly an arts space, she sees a chance to use the museum as a way to elevate the important work being done by artists in our community.
"Mindport started out as an idea for a place that couldn't easily be defined," says Tallie Jones. "The first years were very experimental and focused on building a solid foundation one step, one exhibit at a time."
Exhibits are created primarily by the founders and employees of Mindport, including Co-Founder Kevin G. Jones and current Exhibit Designer Aidan Forrest, with occasional contributions by other artists. Many of the ideas are original, while some are borrowed or modified.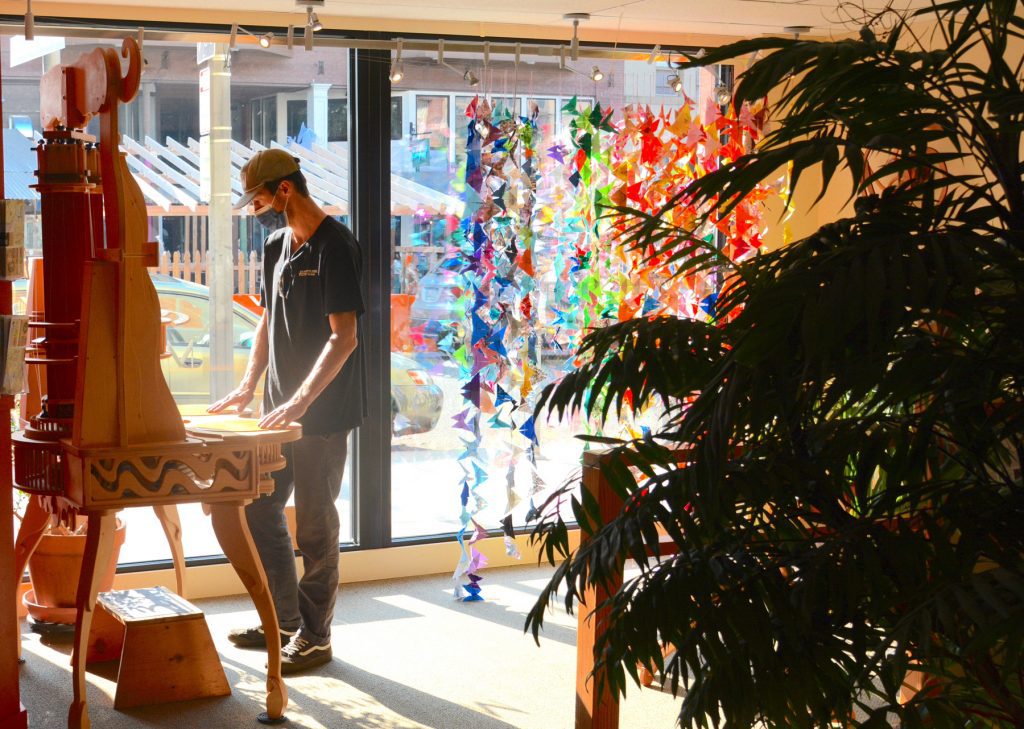 "Mindport has evolved over the years as each new exhibit designer puts their personal touches on it, with different interests and building styles,'" Forrest says. "The most rewarding part for me is seeing people find wonder in new things, or realize how the exhibits relate to things in everyday life that they've taken for granted."
Sam Bottman, a docent at Mindport, says, "Because our exhibits are hands-on and don't really have rules — other than being gentle while using them — they invite everyone to explore them at their own pace, raising all manner of questions and reflections."
In 2019, Mindport went "on the road" as a way to share the museum with people who may not be able to easily travel to its downtown Bellingham downtown location.
Staff visited the East Whatcom Resource Center near Maple Falls with mail-art activities, started to assemble a collection of interactive exhibits similar to what folks could find downtown, and participated in the Kiwanis Club STEM Fair in Lynden.
And then COVID hit.
During the COVID closure, Mindport continued to offer delight and wonder by creating and writing cards for the Dear Friend Pen Pal Project, spearheaded by Aging Well Whatcom, and continued its connection with East Whatcom Resource Center in 2020 by assembling 600 activity kits for distribution for their isolated participants.
And in 2021, the resource center was meeting in person and Mindport sent some interactive projects to them. In 2022 staff was able to return in person with an array of interactive exhibits.
"It has been extremely valuable to network with SPARK Museum, Allied Arts, Whatcom Museum, Max Higbee Center, Makerspace, and other local informal educators," says Goodell.
"We really appreciate all the opportunities people and organizations in this community give us to learn and be creative and collaborative together," Tallie Jones says. She adds that most people believe Mindport is a nonprofit — and in terms of mission, it does functions like one. But, in actuality, Mindport is a private business that has been financially supported by a dedicated and generous donor. "Which is incredible; this has allowed us to keep fees for admission and services low to non-existent as Mindport has been built into what it is today."
For Mindport to continue, however, it must become a publicly funded nonprofit within the next five years or so. "The hope of the team in place now," Jones says, "is that together we can build the community support and find the nonprofit expertise needed to make this major transition and preserve Mindport as a community resource. We're honored to take part in weaving the fabric of this larger place we love."
Current hours are noon to 6 p.m. Wednesday through Friday, 10 a.m. to 5 p.m. Saturday, and noon to 5 p.m. Sunday. Admission is currently set at a sliding scale price, with the average donation at $10 per visitor. For more on what's happening at Mindport, please visit www.mindport.org or call 360-647-5614.
Mindport
210 W. Holly St. in downtown Bellingham
360-647-5614