Each year, the Bellingham Regional Chamber of Commerce awards seven individuals in Whatcom County who have shown and continue to show incredible initiative and stewardship for their communities. Finalist Abby Yates is overflowing with love for her land, her family, and the betterment of businesses, institutions, and nonprofits throughout Whatcom County.
"I am Native American, and I am enrolled in the Nooksack Indian Tribe," says Yates. "I started working in casino marketing in 2001 and I was actually 18 at the time working for my own tribe at the Nooksack River Casino, which has since closed. At that time, I was also attending Whatcom Community College in their Tourism and Hospitality Management program. I had a lot of great mentors between the casino and Greg Hansen, who's now the Ferndale mayor. He was my teacher at the college, and he has been really amazing and influential in helping my career."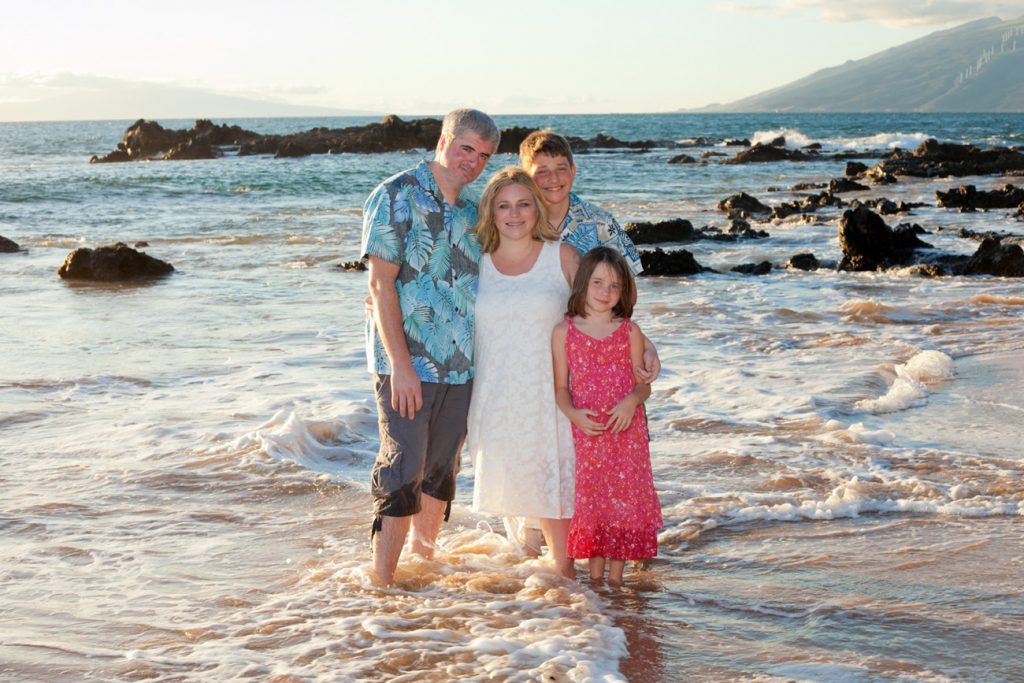 After working her way up through the casino industry for 11 years, Yates started her own business in 2012 called Bluebird Social Media. "I also got married and had a baby all within four months, it was a pretty hectic but happy time in life," Yates says. "Since then, I have worked with more than 20 tribes through Bluebird Social Media, and also worked with several nonprofits and other local businesses here in Whatcom County. I have worked with a couple of national level brands, as well."
Yates may be a successful entrepreneur, but she is also deeply philanthropic. "I am passionate about philanthropy, and I've always given my time, efforts, and money to local nonprofits," says Yates. "I've sat on the board for DVSAS (Domestic Violence and Sexual Assault Services) for three years and I was on the Board of Directors for Whatcom Young Professionals and Big Brothers Big Sisters, before they closed. I am currently on the Board of Directors for the Nooksack Indian Tribe, and was recently appointed to the Mount Baker School District School Board."
On top of an incredibly busy schedule, Yates also works as an account director for Shank Marketing. "I've worked with Justin Shank, owner of Shank Marketing, on projects throughout the years, and was working with him when the pandemic hit. We stopped work for about a year, and then he brought me back on as an account director," Yates says. "Shank Marketing works with dozens of tribal businesses throughout the United States and that has been pretty amazing."
Working for her tribe, and countless others, has been a central theme to Yates' philanthropy and vision. "One of my passions is helping tribal communities protect their sovereignty, have a voice within their own communities and grow their businesses so they can be self-sustaining," says Yates. "The work that we're doing through Shank Marketing and the work we're doing with the Nooksack Indian Tribe is really important and it can help move the needle for generations to come."
This year, Yates experienced a turning point alongside a reality check she approached with optimism and stalwart grace. "My perspective has shifted a little bit in the last year and a half [as] my family has been dealing with some health struggles and I was diagnosed with a really rare form of cancer in May of this year that is aggressive," Yates says. "It's called Leiomyosarcoma and thankfully, when I had a hysterectomy, they were able to remove all the cancer without even knowing it. Having to look at where I spend my time and what I want to do with my life has really opened my eyes to how I want to move forward and give back to the community."
Family is everything to Yates, evident in her drive to protect the land they've protected and owned for over 100 years. "I live right next door to my parents and two of my sisters," says Yates. "We live on the land that my great-great-great grandfather homesteaded in the 1890s, so we're right on the Nooksack River and I work with the Nooksack Tribe on their project called Salmon Need Water."
As a Top 7 Under 40 finalist, Yates is honored to be recognized for her accomplishments and continuing work. "I didn't know I was being nominated and when I got the email, I was in shock because I know so many amazing people who have been nominated in the past years," Yates says. "It was hard to believe I was nominated and when I found out I was a finalist, I literally burst into tears because it means a lot to be able to show people they can be a part of impacting change too."
---
An excerpt from Abby's nomination form: "Abby is an entrepreneur, is a Nooksack tribal member, serves on the board at Nooksack, was recently featured at Seattle Art Museum and supports Salmon Need Water organization, is on the Mount Baker School Board, and has served in a number of positions that support Whatcom County (DVSAS, WYPs, etc.). Through all of this, she has been battling serious health issues, and still shows up to support causes and community she is passionate about…while managing her company and working as an account director."
Watch as the Bellingham Regional Chamber of Commerce reveals the winner of the Top 7 Under 40 Whatcom Young Professional 2022 Award! Celebrate with them and the final Top 7. Enjoy food, music, beer, wine, and networking while supporting the best and the brightest young professionals in our community. More information available here.