Some of the best places to visit are those that mean different things to different people — or maybe different things to the same person as they move through their life. Bellingham's Art and Happiness is one of those spots: a small, friendly retail shop that also happens to hold portals to magical dimensions.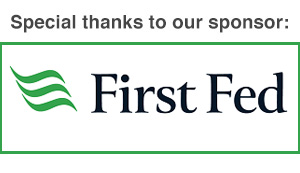 Owner Elli Anderson grew up in Arlington, and her family moved to Wenatchee when she was about 13. There she met Taylor, the man who would later become her husband, but she knew she wouldn't stay. "It was always my plan to move back to the coast, because I love everything green, and mountains and the ocean. This is just where my heart wants to be," she says. After graduation, she and Taylor attended Western Washington University, where she fell in love with Bellingham.
Anderson studied psychology at Western, but art has always been a part of her life. "As soon as I learned how to write, I was making miniature books," she says. "When I moved up here, I focused on psychology, because human psychology is fascinating, and humans are amazing. They're weird and wonderful, and art expression really ties into that. Sometimes we get kind of caught up in saying 'Who am I,' or 'What am I supposed to be,' and art is a great way to focus on that self-expression."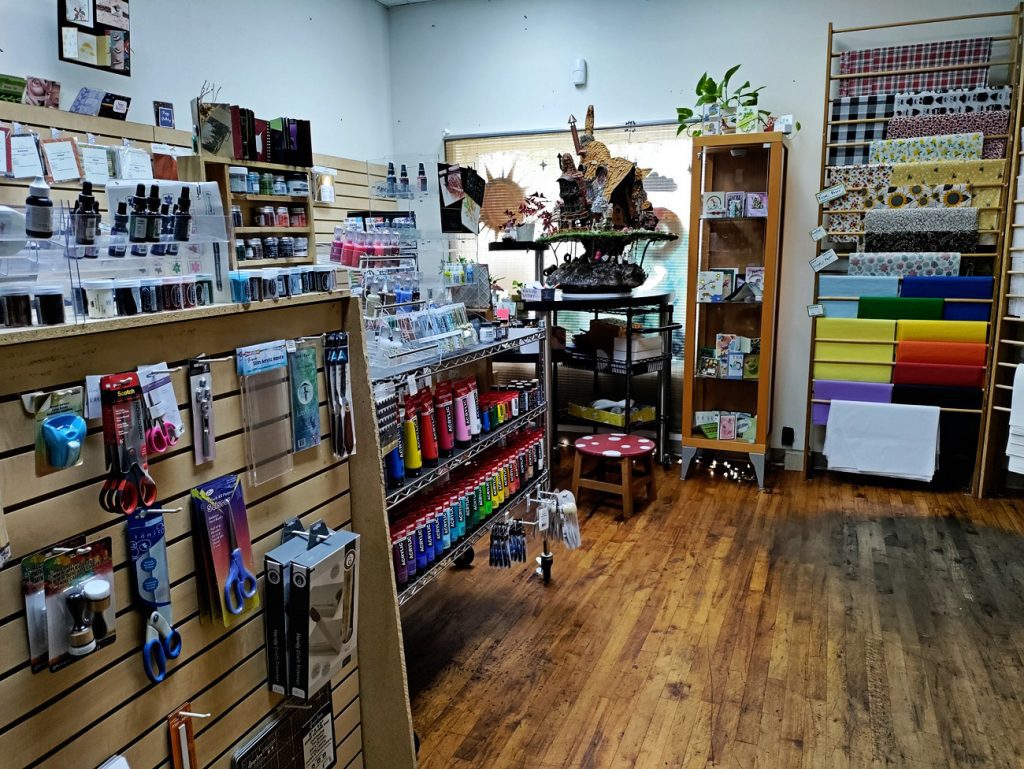 Anderson's store — which is full of every art supply you can think of, and a few you didn't know existed —hints that she doesn't have a lot of rules for artistic expression. "I get people in here that say, 'I'm not really an artist,' and that always kind of takes me aback. We're not born thinking we're not artists, someone probably told you that you can't draw, and that is not my style at all. There are so many different ways you can jump off, and art is about creating things that bring you joy, make you happy. When you're creating art and you are in the moment, I refer to that as magic. You just can't help but create magic."
And shortly after the conversation turns to magic, Anderson drops the bombshell: "I don't know if you know this: I'm a real-life fairy."
Anderson started out as a caregiver for adults with developmental disabilities. During that time, she also took a job at the local craft store Stamp-A-Doodle, because she needed a little fun in her life. "And then I met a fairy at the Farmers Market, and I knew that this is what I was meant to do," she says.
From that point on, the world of the fairies became a part of her life. "I worked overnight as a caregiver, I worked at Stamp-A-Doodle as a cashier, and I did face painting and balloon animals at the Farmers Market," Anderson says. As time went by, she struck out on her own, and began to import more and more of her fairy world into Bellingham.
"Kids would ask me questions all the time, and I started to tell stories," Anderson says. "Eventually, I drew a fairy map that went with the stories I had been telling. I hired other fairies, had them find places on the ferry map they were from, and then they would get to tell stories to kids, too."
When she got the opportunity to open her own shop, Anderson moved the fairies in with her to create a multi-layered adventure that can mean many different things to each visitor. Yes, it's a great place to buy paints and papers, but it's also full of intrigue and adventure.
"There are nine hidden fairy doors all over the shop and a giant fairy castle which is actually a fairy mailbox. Kids can write letters, and a real-life fairy will write them back," says Anderson. "And I will tell you, I am not the one that writes the letters back."
A visit to the shop's website reveals that the fairies are available to host kids' parties, as well.
And that's just the tip of the iceberg: the website offers a full schedule of art classes for kids, and for kids of all ages. You'll also find a monthly challenge that prompts artists to explore new media, craft kits to get projects rolling, and a blog to highlight media that artists might not be familiar with.
In addition, when Stamp-A-Doodle closed its doors, Anderson bought the business and rolled it into her own. "We have a lot of local artists that want to put their stamp on their greeting cards they're making and selling here," she says. "But we also make stamps for banks, courthouses, and hospitals. We do notary stamps, address stamps, and logo stamps."
Somehow, Anderson manages to offer all of these services — and a larger-than-life atmosphere — while also keeping things down-to-Earth. "My business is me. Who you are is why people come into the shop," she says. "I have a lot of knowledge, but I also love my customers. I love to create community with them, get to know them, and help them with their projects, because I want people to be successful in their endeavors. That's really important to me."