After months of tireless work and preparation, 7 Elements Spa is now presenting its business in its entirety throughout a two-week grand opening celebration. Operations Manager Emma Winningham sat down with WhatcomTalk to reveal the fun themes, goodies and features they'll highlight during their exciting upcoming event.
"We've been waiting to have our grand opening until each of the rooms were done and all services were fully operating," says Winningham. "We're finally at that point and the rooms are all finished, we have all the supplies we need, our estheticians are up and running, and we have two massage therapists ready. Everything is coming together."
Rather than a one-time event, 7 Elements is celebrating the fruits of their labor with two weeks' worth of discounts and free product samples.
"The two weeks coming up toward the end of August will be themed," says Winningham. "The first week is our massage week, so we're going to have free chair massages when we're open and if someone comes in during that week and books an appointment, they get 20% off." All of 7 Elements' social media posts during that week will be about massage and its different styles and benefits.
The second theme will revolve around facials and skincare products. "We're doing a similar plan for facials by our estheticians," says Winningham. "We'll have product samples and people can make goodie bags. If they want to do a quick facial cleanse and face massage, we're doing those, as well. Again, customers can receive 20% off facial appointments if they book that week or they make a booking during that week."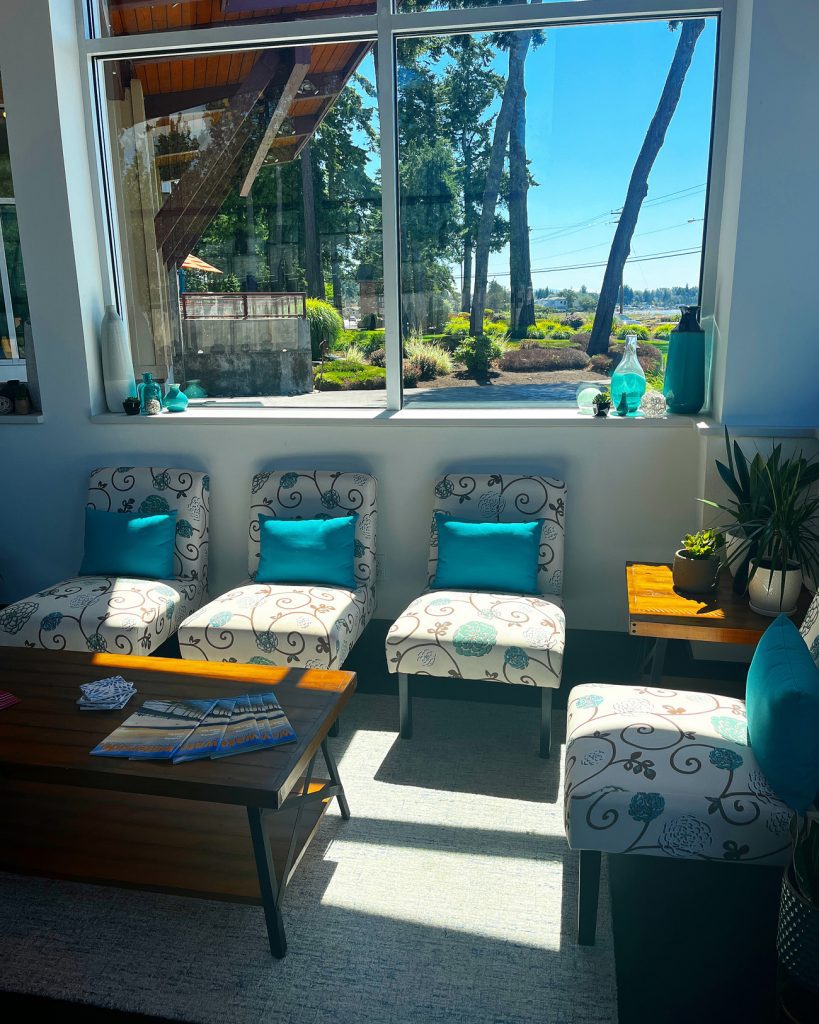 Patrons will be able to peruse a variety of products from the renowned IMAGE skincare line and local vendors. "The professional skincare line that we have for our facial services is called IMAGE," says Winningham, "We have samples of some of the IMAGE products. We also carry some products by Handmade La Conner — super local, organic products. We have a couple of different cleansers, a few different moisturizers, some of their body lotions, and an eye cream."
IMAGE is a clean, clinically tested line of products known for its high standards. "In 2021, IMAGE was voted a number one spa and salon skincare brand," says Winningham. "The company started with an aesthetician and her partner, a plastic surgeon. They try to be very clinical with proven ingredients and they meet all the European standards for skincare products, which are a lot stricter than ours. They try to keep everything based on very clinical, high-performance technologies that are clean and safe."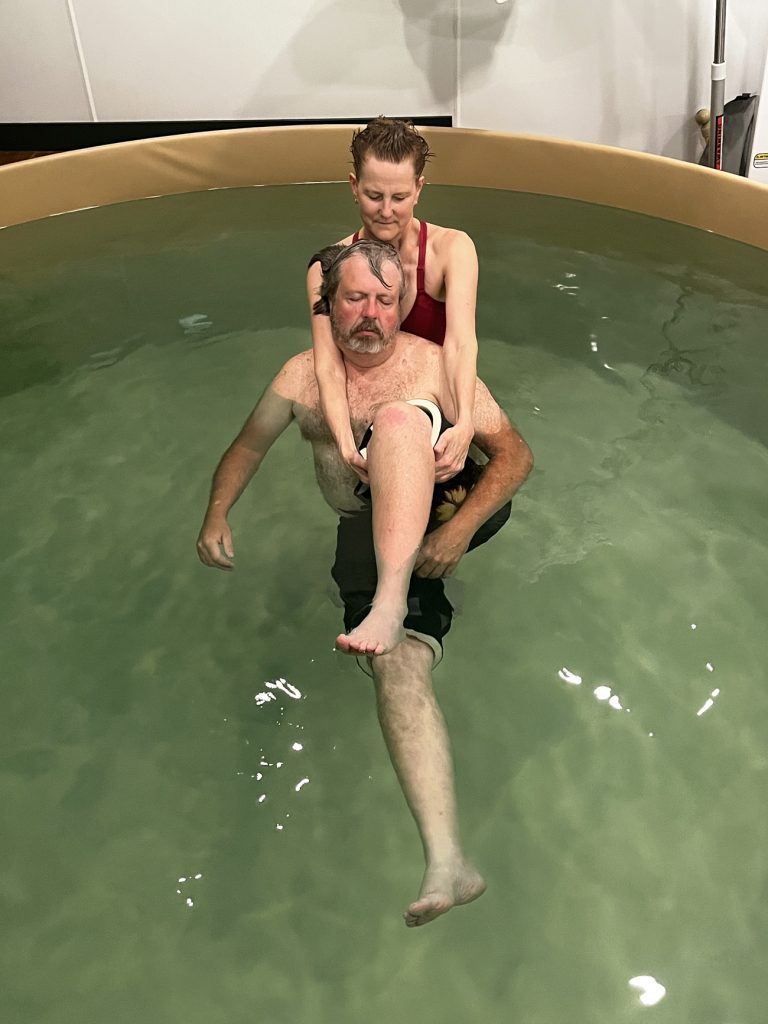 After a full five years of working toward opening the spa, the staff at 7 Elements is elated to see the success of their business blossom. "Starting something new has been a process," says Winningham. "Lately, it's been six or seven months of minor snags, so it feels good to have finally worked through them. We have two massage therapists now and our new therapist, Lauren, does Lomilomi massage. Soon we'll be able to offer microdermabrasion facials, and we are excited to finally present the Watsu tub."
Several promotions and offers will be implemented in tandem with the opening, including discounted memberships. "We've set up a text promotion where people can enter to win a free session," Winningham says. "We're also offering half off the first month of a spa membership if they sign up during those two weeks."
Monthly memberships offer a more affordable route for services and products. "Right now, we have two different membership levels," says Winningham. "The first, which we're calling the Refresh Membership, is $112 per month and includes 10% off one 60-minute treatment, which is normally $125. The second level, the Revitalize Membership, is $225 a month and includes two 60-minute treatments with a percentage off of retail."
7 Elements looks forward to its future with the help of their beloved clientele. "Next is figuring out different packages or bundles people might be interested in," says Winningham. "Now that we have the microdermabrasion machine, it's really common for places to start coming up with bundles involving the service, and we're excited to see what we figure out according to what kind of perks people want. In the end, we're just trying to get the word out to our community, and we're fully ready to showcase the spa."
Drop in to 7 Elements Spa on 7714 Birch Bay Drive and find your next oasis of relaxation and pampering in a gorgeous community by the bay.
Sponsored