Art is an everlasting pillar of human culture and an outlet for expression of emotion and soul. It's an important part of any community. The Jansen Art Center, which began 10 years ago as a touchstone for artists in Lynden, welcoming both emerging and established creatives alike, has expanded to encompass and represent all of Whatcom County. As "the J" celebrates 10 years, Arts Director Lindsey Gerhard and Executive Director Vin Quenneville join WhatcomTalk for a look back at how far the art center has come, and what they hope for the future of this wonderful institution.
"The Jansen Art Center has expanded from a Lynden art center to a regional art center," says Quenneville. "Especially in the last couple of years, it's incredible to watch the expansion of our reach when we look at our classes or submissions from different artists. It has been rewarding to see the scope of what we're doing."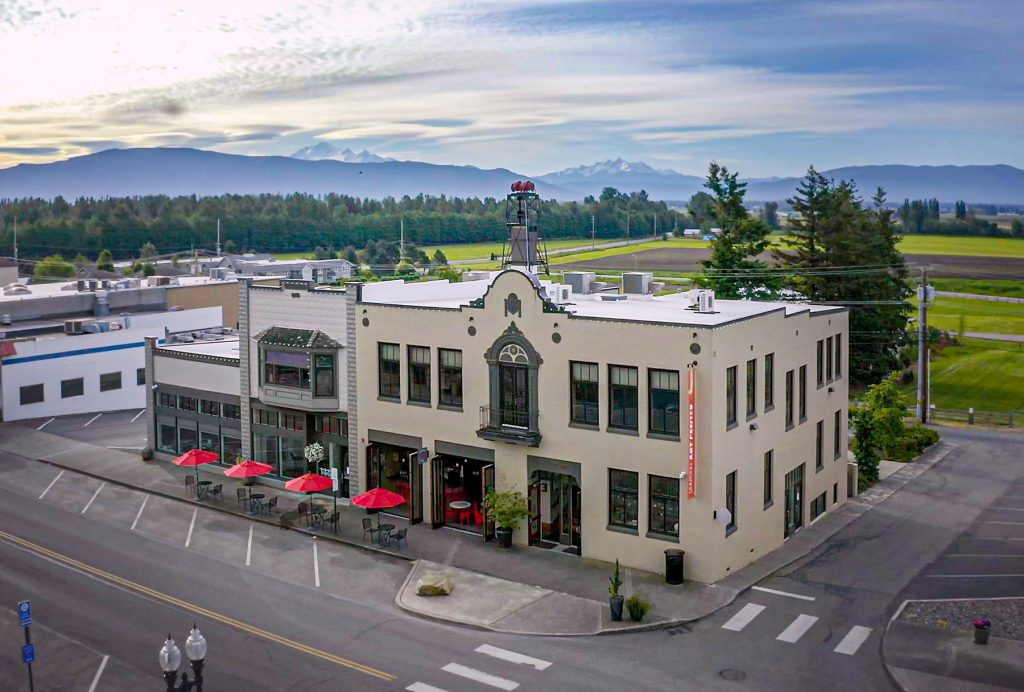 Both Quenneville and Gerhard laud the sheer will of their staff over the past 10 years for the art center's success and explosive growth. "The fact that we're doing so well right now is a testament to how strong our spine is as an organization to hold this growth and be ready for more," Gerhard says. "For me, having joined the team in 2020, I see this celebration as an equal reflection of the foundation it was built on to begin with and the launchpad that we're sitting on for the future."
Hard work and determination have led this group to become more than just a humble arts center, evolving into the tour de force it is today.
"The one word that comes to mind for our staff is dedication," says Quenneville. "When I started, the amount of commitment that all the studio members had toward the art center as a whole — from the ones who had been here in the beginning to the people that had been here for a few years — has been the driving force to continue to push things. And even now, 10 years later, those same people still have that drive and that hunger to really let more and more people know about everything we have happening here."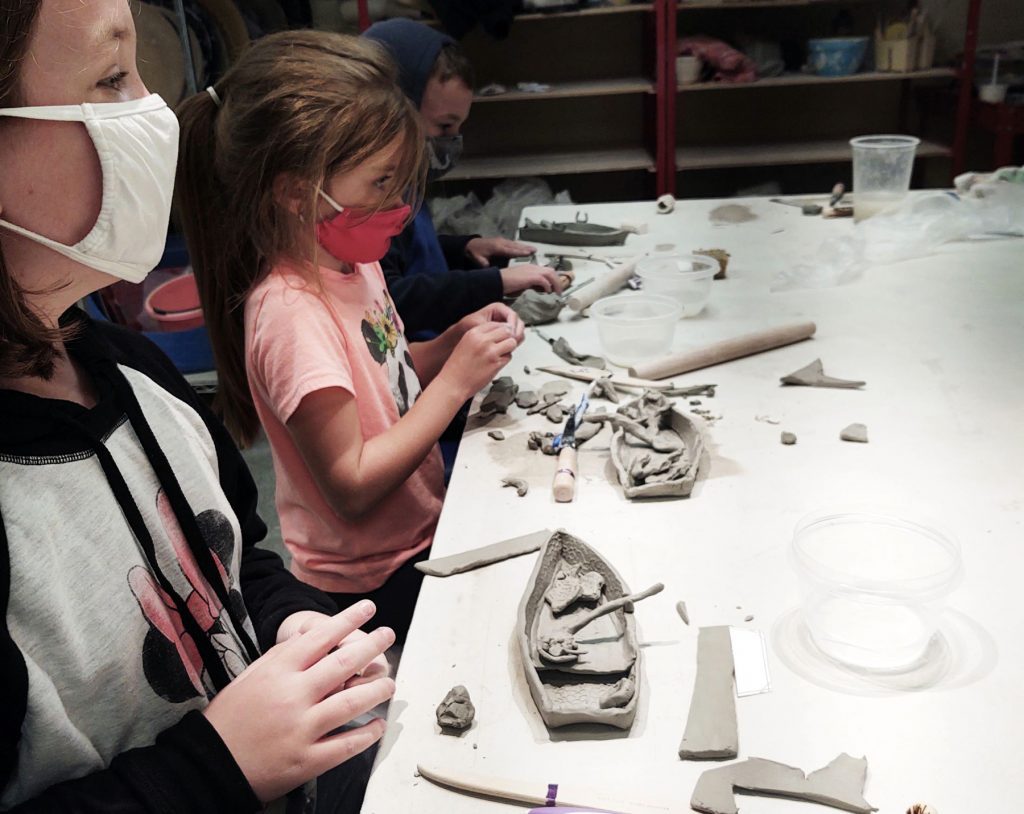 Right now, there are eight exhibits live at the J, where normally there are just four to five at any given time. "Some of these exhibits are group shows and some of them are put on from groups within the J," Gerhard says. "That means we have 190 individual artists with work on the walls here, which is a really big number for us. The fact that we can be the place for that number of artists to show their work is an immense honor."
A 10th anniversary celebration will showcase all the talent and persistence behind this wonderful organization. The festivities kicked off with a silent auction on July 30 and included a Schimmel + Champagne Toast on August 4 and the Denim & Diamonds gala on August 5. The proceedings culminated on August 6 with an all-day celebration that included live music and a 10% discount on all class registrations and concert tickets.
"We are excited to celebrate 10 years of providing arts opportunities for the community and all of our studios are really passionate about what they do," says Quenneville. "We have different activities to welcome people into the studio, whether it be hands-on demonstrations or selling of goods to spark interest in exploring each medium."
As the J steps into the next decade of its legacy, Quenneville and Gerhard look forward to the future expansions and programs that will continue to enhance the organization.
"All of our studios are in the process of moving into newer, bigger spaces, because our demand is so big, we need to up our capacity for classes and open studios," Gerhard says. "It's really fun to see those changes happening. I want to see the community's trust continue to grow in us and for us to continue to be a place people can look to learn and appreciate all types of art."
Quenneville also hopes to see their trajectory continue to climb at a fast clip. "We want to be able to impact more people's lives in a positive manner," he says. "It has been rewarding to see us building on our successes at the local level, expanding on that and really feeling the impact for a lot more people. The quality just keeps on growing and increasing every year."
Jansen Arts Center has established strong roots in the Whatcom County arts community and beyond, celebrating its rich history and bright future this August.
"The staff and studios here have done so much work over the past 10 years to build consistent programming and have strong marketing so that classes and programs are running and filling," says Gerhard. "Not only do we provide learning opportunities for people, but well-paying jobs for artists, as well, and that is really important to me, especially in a nonprofit."
Come see the amazing work Jansen Art Center has done for our community and help celebrate a decade of creativity and the tireless effort of local artists.
Sponsored