History lives on in architecture. Memories and times long passed are evident in every scrap and section of old buildings, down to the cut and grain of the wood that holds up their walls. Bellingham is rich in bygone landscapes, preserved and tended so that visitors and locals alike can enjoy the view nestled between the old and the new. Jen Sandoval, a one-time contractor and now full-time real estate agent with John L. Scott, sat down with WhatcomTalk to share her knowledge of historical homes in Bellingham neighborhoods and how she researches their stories when a client is interested in a purchase.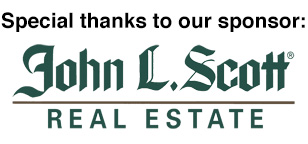 With a background in general contracting, Sandoval found the transition to real estate natural and advantageous. "I had a toddler at the time, and I thought about how I could take this knowledge and experience and do something that is still really flexible but is in the world of housing and architecture," says Sandoval. "I made that switch and have never looked back. I do projects on my own house and help out friends from time to time, but I love being in real estate for the flexibility and guiding people through the process or introducing them to the community."
Sandoval is passionate about preserving older homes and their history. "I love working with my clients, and I have worked on a lot of older homes, focusing on what was already there, how we could honor it, and how we could make it functional," Sandoval says. "I use my contracting background all the time. Every time I walk through a house, I'm seeing it through the lens of contracting. I mostly work with families and the market is really competitive, forcing buyers to compromise here or there. Giving people a sense of what they're walking into and what could be achievable for them has been super helpful."
Pioneer Park served as an inspiration and sparked Sandoval's interest in historical homes. "I grew up in Ferndale and we would take field trips out to Pioneer Park where there's a little village of maybe six or seven old homes from the 1880s that they moved onto the park site," says Sandoval. "They have one set up as a post office and they run people through these different experiences. Seeing the size of the wood that they used and the homes — it's outstanding and it's amazing. I have always been fascinated about old historical architecture."
Sandoval's research process began to take shape when she started getting into older homes herself, curious about the updates as a homeowner and buyer. "When I was finally able to purchase an older home and dig into the history of it, it was the Columbia neighborhood," Sandoval says. "My aunt lived in the neighborhood when I was growing up and I always thought that was the dream neighborhood so when I got to move into Columbia, I was really excited to join the history of it. I did a bunch of research on the historical nature of things and less on the practical side of things."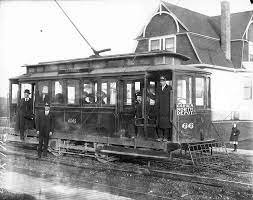 Sandoval started her exploration of the neighborhood's history at the library, home to hundreds of archived records and books dating back to over a century. "It was about going to the library and picking up these books that are 120 years old and looking up who lived in what houses from one year to the next," says Sandoval. "Learning how it changed and where people moved and being able to piece all that history together has been incredibly fascinating."
The Sanborn Fire Maps also prove to be a valuable resource when exploring old neighborhoods. "The Sanborn Insurance Company did these really comprehensive maps at that time so firefighters would be able to identify what different buildings are. At first, they don't look like a lot, but the more you read them and find out what different symbols mean, the more they make sense," Sandoval says. "They've also uploaded them online and they have them from 1904–1913, and 1945. Sometimes there are really interesting things labeled."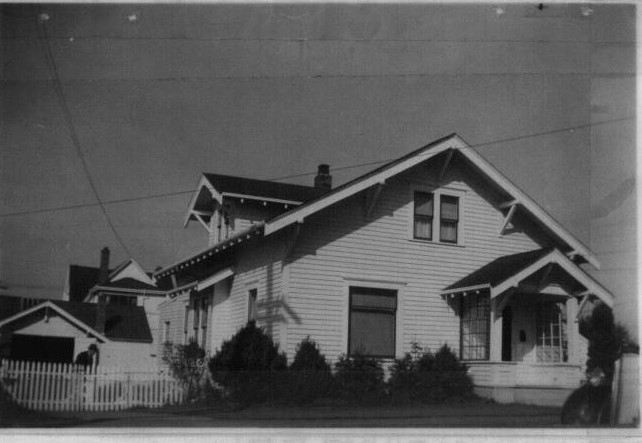 When diving into research mode, Sandoval seeks out as many valid resources as she can get her hands on. "You can kind of go down different rabbit holes," she says. "The library also has microfilm where you can read newspapers from those times. The museum can be a great resource and I also go to the county permit office."
One of Sandoval's favorite discoveries in her years as a contractor was a Life magazine from 1967 that she found when removing a drop ceiling from a turn-of-the-century home. "It had a note from the company who had installed the ceiling," says Sandoval. "We cut out those boards and took it to the son who now owns the company and showed him because it was his dad who wrote the note. That was really fun."
Unearthing these unexpected gems has become one of the best aspects of Sandoval's career. "I did a bunch of remodels on my own house, too, and as I was peeling back layers, imagining who was living here and what their story might be, we found tokens from the trolley that went along Monroe Street," she says. "There was a carpenter that lived here who worked down at the docks so he would take a trolley down to the downtown area to go to work."
Understanding history and welcoming the stories of those long since passed preserves the uniqueness and individuality that makes Bellingham neighborhoods so beloved and leads to unexpected places — a journey well worth taking.