Walking through the front door of Henderson Books is to be confronted with the epic scale of literature.
The 6,500-square-foot bookstore, with its blue-hued front façade, has remained a downtown Bellingham staple since opening in 1986. Step inside and you find a place filled floor to ceiling with every type of book imaginable. There are an estimated 300,000 books in the store, with teeming shelves and even more books in boxes along the floor.
Barbara Meyers, the store's co-owner, says the overwhelming number of books and tight spaces makes some people claustrophobic. Nevertheless, the store remains a great place for people to buy, sell, trade, and donate books, and is open six days a week.
"We have customers who've been coming here for 35 years," she says. "Their kids grew up here."
A Book-Bound Life
Henderson Books was born when Robert Henderson, a Phoenix-born Seattleite with a decade of on-and-off experience in bookstore ownership, moved to Bellingham in 1986. He brought with him 50 boxes of books, and soon opened a store at 306 West Champion Street, the current site of The Temple Bar.
One day that same year, Barbara Meyers walked into the store looking for a book. She'd grown up in Kansas and moved to Bellingham in 1981 as a stained-glass artist. Meyers met Henderson, and love blossomed.
In 1987, the store moved to 112 Grand Avenue, located in the brick-built San Juan Building. Meyers eventually left her job as a post office clerk to run the store with her husband. Henderson Books moved to its current location at 116 Grand Ave. in 1994, when the couple bought the location to avoid any issues associated with leasing.
Today, Meyers is 71, and can be found in-store most days helping Henderson's three full-time employees organize and sell books. Henderson, almost 80, now works from home, cultivating online sales through Amazon. Meyers handles the shipping portion of online sales, as well.
A local warehouse the couple owns houses upwards of another 100,000 books in boxes, and about 40,000 books sit at the couple's home for online sales.
Although Meyers says she tries not to personally collect books anymore, she makes exceptions for titles on glasswork, pottery, or gardening — the latter one of few hobbies she and her husband still have time for.
"Just like everybody else," she says, "we have too many books at home."
This includes a modern reprint of the Domesday Book, an 11th Century English text. Too big to bring into the store, the multi-volume collection has clamshell boxes of ephemera that would also make online sale a potentially dubious proposition. If sold, Meyers figures it would go for about $6,000.
Henderson does have its fair share of rare and collectible books in-store, including those signed by U.S. presidents and Pearl S. Buck, the first American woman to be awarded both Pulitzer and Nobel prizes for literature. Meyers sometimes forgets they even have them.
"We don't really think of ourselves as antiquarian sellers," she says. "We're just here for the people who wanna read books."
Here to Help
Like Meyers, Henderson employee Paul Stangl spends a lot of time amid the store's stacks. He's worked here for 22 years — longer than any other employee the store has had.
Stangl sees Henderson Books as a community service, a sort of recycling center for books. Being around customers, many of them longtime, is among the perks of the job.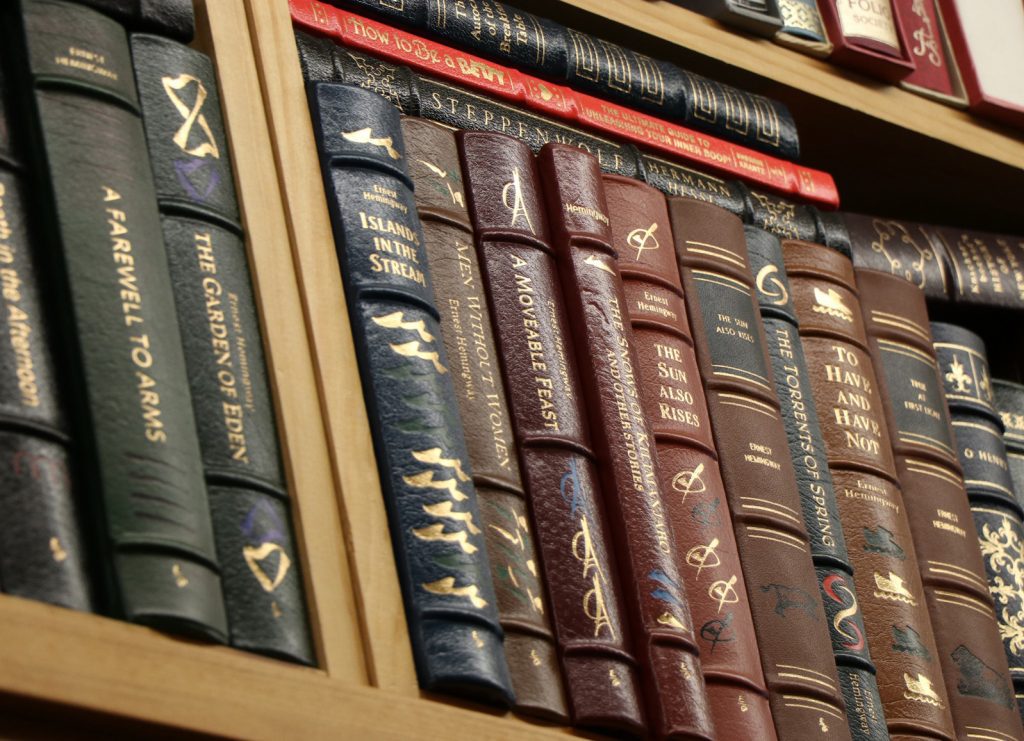 "When you help somebody find a book they've been looking for, for a long time, and they're really happy about it, that's one of the good reasons to work in a bookstore," he says.
Access to books is also great, although like Meyers, Stangl refrains from more than the occasional book he'll take home, read, and then return.
"I'm digging through people's collections all day long," he says. "Someone dies, and their family has to deal with mountains of books. It makes me not want to collect books."
As Bellingham has grown, so has the volume of books coming through the front doors. People sell books before they move away, and after they move to town. Since the store is so full, Meyers says the more unusual a book is, the better the odds are of the store buying it for cash.
Many summer book tourists — those who travel to places with great bookstores — also enjoy passing through the aisles.
While the work of keeping the store is never-ending, Meyers seems unlikely to slow down any time soon. The job, though sometimes exhausting, always has its great moments.
"Every day you learn something," she says. "It's fun to try to find a book that somebody wants, and to make people happy if you can do that."
Henderson Books is open 11 a.m. to 6 p.m. Tuesdays through Saturdays, and 11 a.m. to 5 p.m. on Sundays.