Bellingham Training and Tennis Club opened its doors in 1973, bringing the people of Bellingham an indoor option for tennis. As BTTC nears its 50th anniversary, owners Robin and Doug Robertson celebrate having been the proud owners for the last 22.
Feeling like they needed to move out of the 1999 stock market .com bubble, the Robertsons thought real estate would be a good move — and this piece of real estate had the added benefit of coming with a tennis club.
Both Robin and Doug were athletes. Doug was an avid tennis player and didn't want to see the indoor courts disappear. Robin had a history of running and had transitioned to cycling. What they didn't have was a history of running an athletic club.
"It checked all of our boxes for making a real estate investment," says Robin. "Me going back to work and preserving indoor tennis in Bellingham. I've been a lifelong athlete, along with my husband, and originally I thought owning and running a tennis club — how fun would that be?"
What they ended up with was a business and a building that needed some love. The club did have tennis members, but that was essentially it; the training and fitness piece didn't exist. The indoor courts were of value, but the 27-year-old building was showing its age. Determined to make the club not only the center of tennis for Whatcom County but also a training facility, the couple went to work.
"It was really hard. It was scary," Robin says. "We had all of our investment here, and we didn't know if we were going to make it." They knew people were the key to moving the club forward. Choosing good people to add to their team allowed the club to improve. They also worked to connect with the membership, adding structure so members knew what to expect. They capped the number of tennis memberships, so people could get court time. The tennis membership is currently full and has a waitlist. The fitness membership is open and accepting new members.
The fitness and training side of the club, which was essentially nonexistent at the time of purchase, now has robust programs, and membership continues to grow. They now offer a wide variety of group classes along with individual personal training. From strength training to indoor cycling, BTTC has grown into a full-service gym.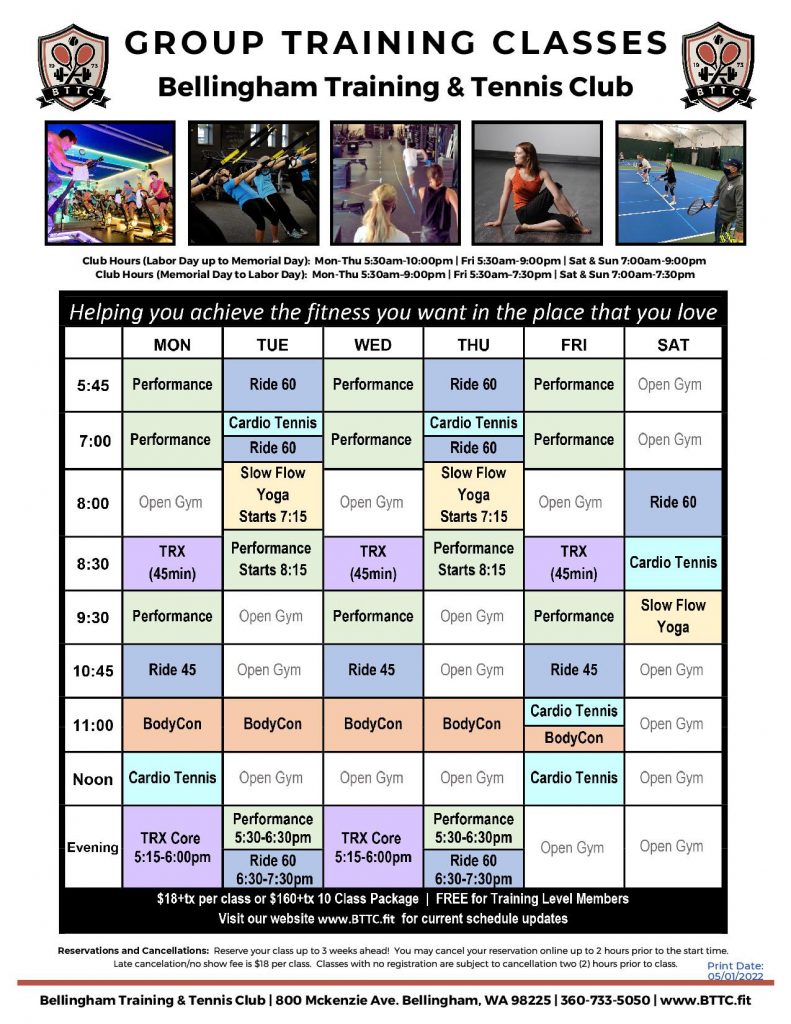 "When you have physical power and endurance, you just become much more competent in everything that you do," Robin says. "I love seeing that — from the kids we work within the tennis clinics on up to people in their eighties — because you're never too old to gain strength."
What the Robertsons initially thought was a real estate investment that came with a club has evolved into a business they're passionate about. Since the beginning, Robin has acted as both an owner and general manager. Recently, Doug was tapped into the position. With his experience in business, they feel some fresh eyes will be valuable while they work to differentiate the role of owner and general manager with the end goal of hiring a full-time general manager that is neither of them.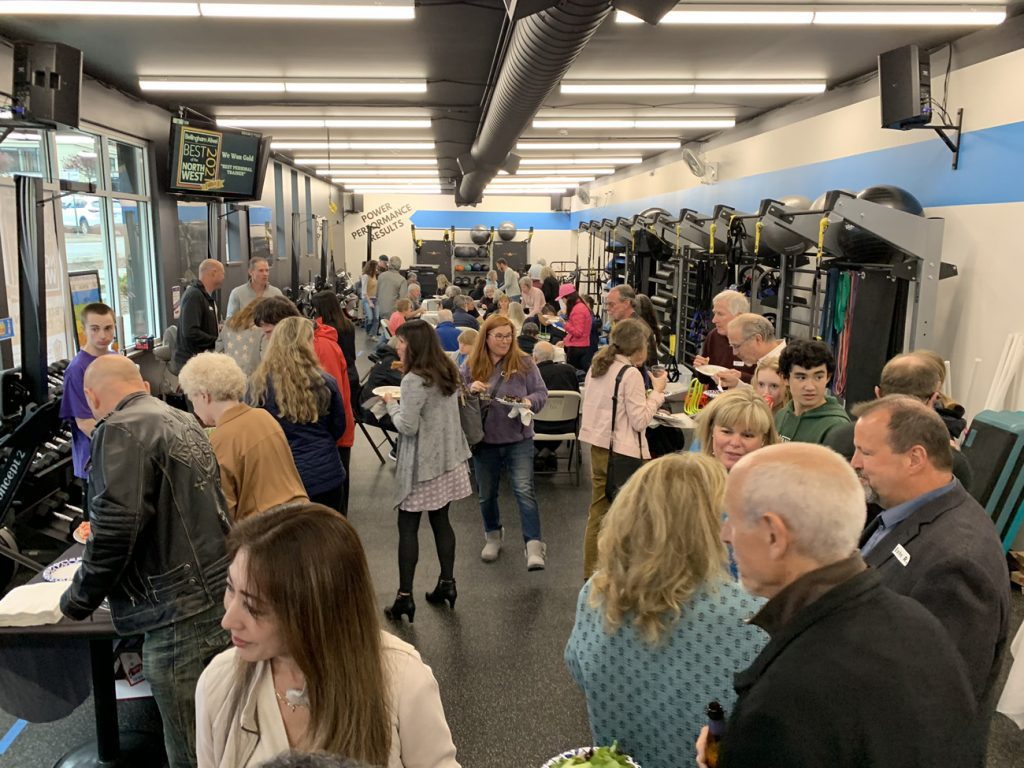 With the Robertsons eventually able to focus on just the ownership side of the business, they'll be able to concentrate even more on the most important pieces: their team and the members.
"The biggest surprise is just how much I love our members. When we bought it, we were looking at it for the business, and now I understand that we are here to serve our members, and they are the priority," says Robin. "I love that people love being here; it's like their second home. I was [just] working with Walter, who is, I think, 84 years old. He was saying to me that being able to come here is part of what's helping him thrive. I love being a healthy part of people's lives."
May 1st marked the 22nd anniversary of the Robertsons owning the Bellingham Tennis and Training Club. In that time, they've learned about a whole new business, remodeled the building, added a second training area, grown their youth tennis program, survived COVID and, most importantly, made connections with members and their team.
As a thank you, they threw a party for their members, which was the first time they'd all been able to get together in years. They're also running a special promotion which is a $22 initiation for fitness memberships for the month of May, down from $125.
More information about memberships, personal training, group classes, and kid's summer camps can be found on their website at www.betrainingtennis.com. Bellingham Tennis and Training Club is located in Fairhaven at 800 McKenzie Avenue and their phone number is 360-733-5050.
Sponsored