March 4, 2022, marked the beginning of a new era for the upper floors of 202 East Holly Street.
Formerly the site of the Glow and Studio B night clubs, the space above KPOP Chicken and Beer is now The Blue Room, an all-ages performance venue. Less than two months into operations, the space is bringing a diverse array of live entertainment to downtown Bellingham.
It's all due to the work of Hodwall Productions, a brain trust comprised of twentysomething musicians Nick Hastings, Ben Hodson, and Martijn Wall.
The three met as music students at Western Washington University, playing together in band and orchestra settings. Wall, 22, plays oboe, while 23-year-old Hodson plays trumpet, and 21-year-old Hastings plays tuba.
Wall and Hastings are still finishing degrees at WWU, while Hodson graduated last year with a marketing degree. They founded Hodwall last fall, after a successful history of hosting shows together.
While the trio learned a lot about being professional musicians at WWU, Wall says almost nothing they learned there prepared them for the venture they're now undertaking.
"We try not to take anything too seriously," he says. "Sure, it's a big venture and means everything to us, but also, it's like, how lucky are we? This is such a phenomenal opportunity for people our age."
Wall says the idea for the venue is to take a different direction than its predecessors, which had full bars and VIP-style vibes. With the prominence of a centrally located spot, Hodwall wants The Blue Room to feel like a true part of the city their floorplan has open views of.
"Why not make it as accessible and as inclusive as we possibly can?" he says. "That's really what it's for. It's for Bellingham. It's for the artistic community."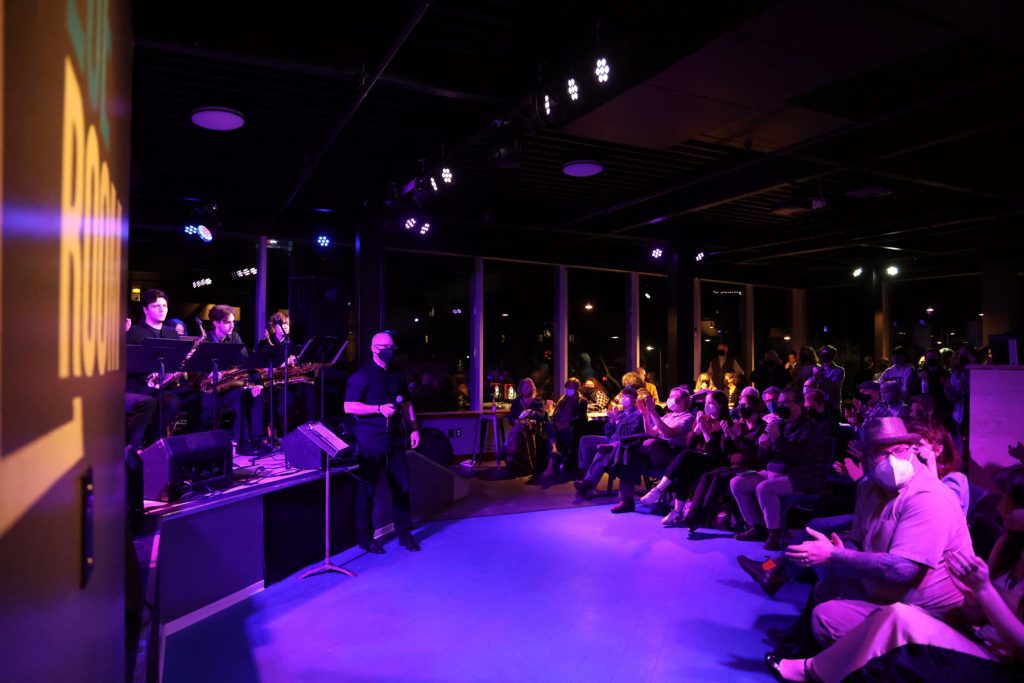 The first month of performances, which Wall says relied heavily on local performers and a strong relationship with WWU's music department, was an experimental undertaking that ranged from rock to jazz, hip hop to classical, and comedy to electronic dance.
"We really wanted to pack as much variety in our events as we could for the month of March," he says. "With all that variety, you can really see what people are coming out for. You can hear feedback from different communities at different events."
While The Blue Room opened with relatively limited time and capital compared to many other performance spaces, being able to open and make adjustments based on community feedback is important.
So far, things seem to be working out: the venue's opening night rock show sold out, and its weekly Thursday open mic has seen a diverse array of musicians and spoken word performance artists.
Wall, Hastings, and Hodson are especially happy to provide WWU student musicians with a chance to stretch their professional concert legs off-campus.
"There's such a narrow scope for gigs in the classical and jazz world, so to have another home for those students is really important," says Wall.
The three co-owners have also leaned on the mentorship of several WWU professors. Mark Miyake, an assistant professor of music and society at Fairhaven College who heads an audio technology, music, and society program, has been especially helpful, Wall says.
Being an all-ages venue, The Blue Room will not have a regular bar, but is working to obtain a snack bar license to allow sales of non-draft beer and wine to supplement its food concessions. Wall said Hodwall is working to reach out to local vendors about showcasing their products, whether that's having a table at their open mic night or food products to sell.
The Blue Room will also serve as a rental facility for all manner of events and entrepreneurs, from band practices and regional performances to music video shoots and farmers' market vending, Wall says. So far, they've already hosted a company work retreat and a birthday party.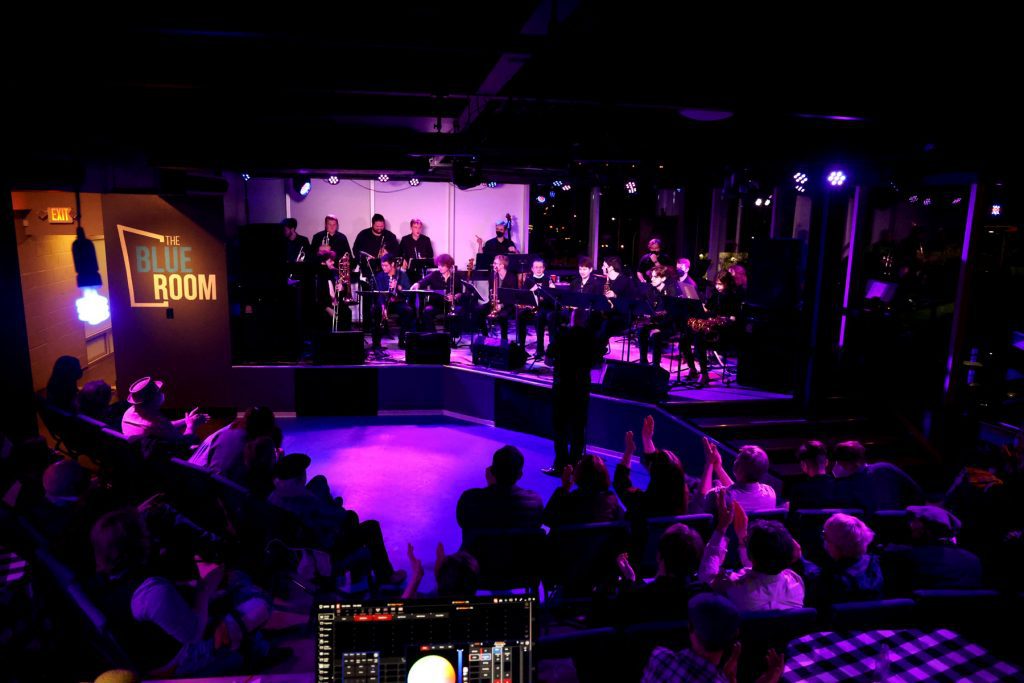 "We want to be seen as a very open space for anyone in the community," he says.
Satisfied with their success so far — and hoping for more in the months and years that follow — Wall says he and his partners' experiences as musicians will make the successes of The Blue Room that much more rewarding.
"We know how hard it is to get gigs," he says. "We know how competitive it can be. And rather than being in that market and competing with those people, we're now offering opportunity. And that's really, really special for us. We hope to continue to do that as long as we can."