Kevin Alspaugh's interests are as diverse as one can imagine.
The 30-year-old enjoys geography, rollercoasters, Spanish-language movies, swimming, and snorkeling in the ocean. He's also extremely creative, sharing his talent through artwork and crafts.
Alspaugh is also severely autistic, having required 1:1 supervision throughout most of his life. Developmentally aged five years, he's physically able and takes care of his daily essentials, like shaving and showering. Though nonverbal, Alspaugh still communicates basic needs and affection for family and caregivers.
Among those family members are Samantha Jones, Peoples Bank retail branch manager, and Grace Waite, Peoples Bank customer service representative.
"Having a close family member with a developmental disability is very special, but it's not always easy," say the sisters. "It's important that people become more aware of the way we treat those with disabilities and their families."
That's the aim of National Developmental Disabilities Month, created 35 years ago for the month of March to raise awareness about the support and rights of those with disabilities, as well as their community contributions. Developmental disabilities encompass not only autism and intellectual disabilities, but also ADHD, hearing loss, learning disabilities, and vision impairment.
Creating a welcoming place with a person-first approach to support and empower people with developmental disabilities is the aim of Whatcom County's Max Higbee Center, which has been around as long as National Developmental Disabilities Month. The center supports the needs, goals, and individual preferences of over 100 teens and adults with disabilities, offering community-based recreational and social programs and services.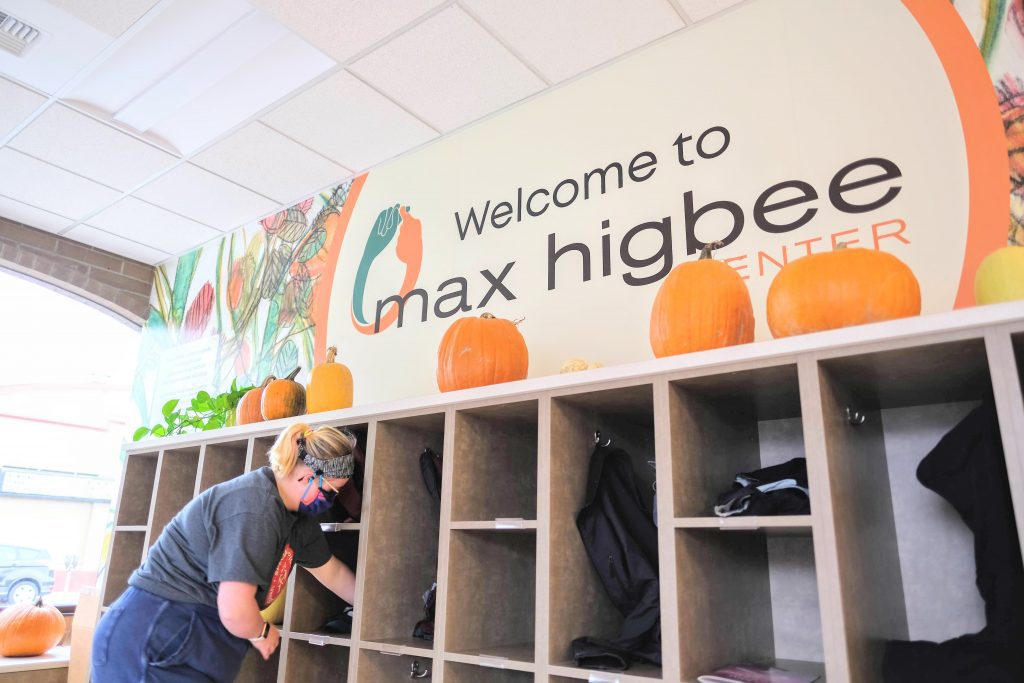 The center moved last spring to a new, larger home at 1400 North State Street in downtown Bellingham, after eight years at its previous Bay Street location that was under 2,000 square feet with only one cramped room for programs.
Kait Whiteside, executive director of Max Higbee Center, says the center now has the room it needs and is also hiring more staff to alleviate a growing waiting list for program availability.
"In the wake of the pandemic, we've seen a higher need for social and recreation programs, and really for all human services," she says. "There's not another resource like Max Higbee Center in Whatcom County."
A Welcoming Community
Alspaugh was introduced to Max Higbee Center as a teenager, and his sisters remember how wonderful it was to see their brother having fun around others in a place he felt comfortable and accepted.
As an adult, he continues participating in programs. Among his favorites: summer street art sales, in which he sells to community members the art projects he's created at Max Higbee Center. Being able to combine his passion for art with his love of earning money is incredibly meaningful and rewarding.
The summer street art sales are just one of many opportunities available to Max Higbee Center members. Aiming to provide a "caring, inclusive, respectful and thriving community where people are empowered to grow, develop and enrich their lives," the center provides both virtual and in-person activities. Members can also sign up for services, such as one-on-one recreational mentoring.
The pandemic shift to virtual classes, ensuring the health and safety of its members — many of whom are immunocompromised — was extraordinarily helpful for all involved, Whiteside says.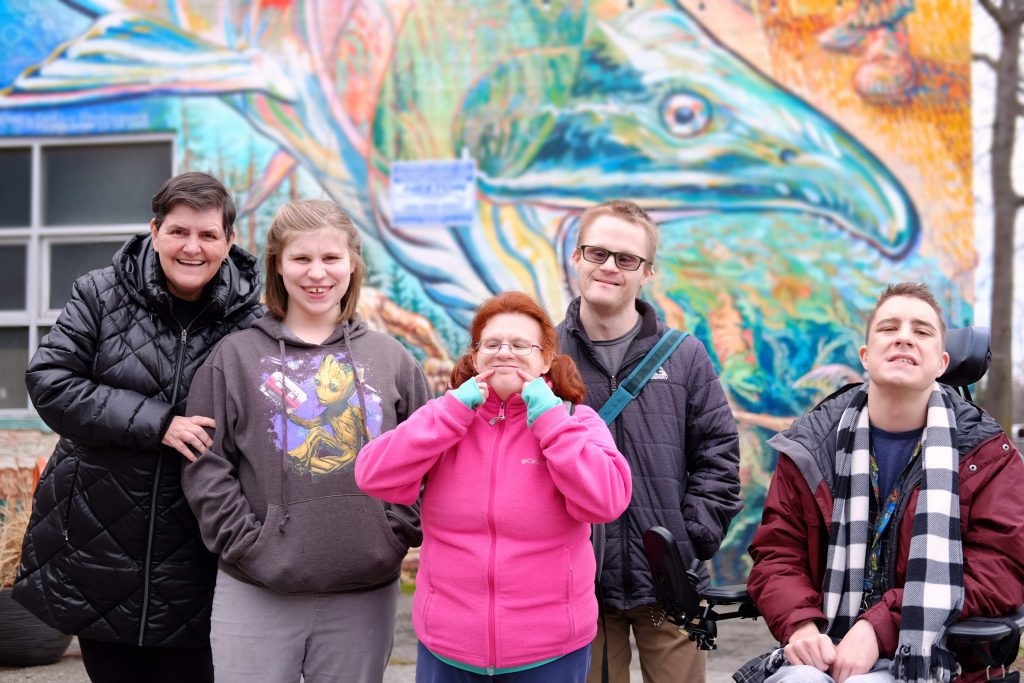 Virtual programs, in fact, eliminated barriers to access for some members, including those in rural Whatcom County for whom transportation into Bellingham was difficult. Whether the activity is a cooking class, movie night, or book club meeting, virtual programs helped members check-in, see friends, and stave off social isolation.
"Isolation has disproportionately impacted people with disabilities for a very long time, over the course of history," Whiteside says. "I think now there is more understanding of why we need to pay attention to that."
The pandemic also significantly changed Max Higbee Center's funding model. Unable to hold the April Brews Day fundraiser that made up about 40 percent of its annual budget, a mix of federal pandemic relief, private grants, and donations helped the center survive and continue.
Peoples Bank increased its support both last year and this year and recently donated $5,000 in recognition of National Developmental Disabilities Awareness Month.
With COVID-19 cases tapering off, Max Higbee Center is back to holding in-person programs six days a week, albeit at a reduced capacity and with continuing safety precautions health screenings. Programs are available in both mornings and afternoons, and capacity for them will continue to expand.
"We're really excited to be able to offer more time that members can come into Max Higbee Center and increase the number of individuals that we're serving at any given time," says Whiteside.
Curiosity for the Person, Not Just the Disability
Max Higbee Center holds a special place for LaVonne Olsen, Peoples Bank's director of human resources and training. In addition to serving on the organization's board since 2010, Olsen is also a parent to an adult son who uses its programs.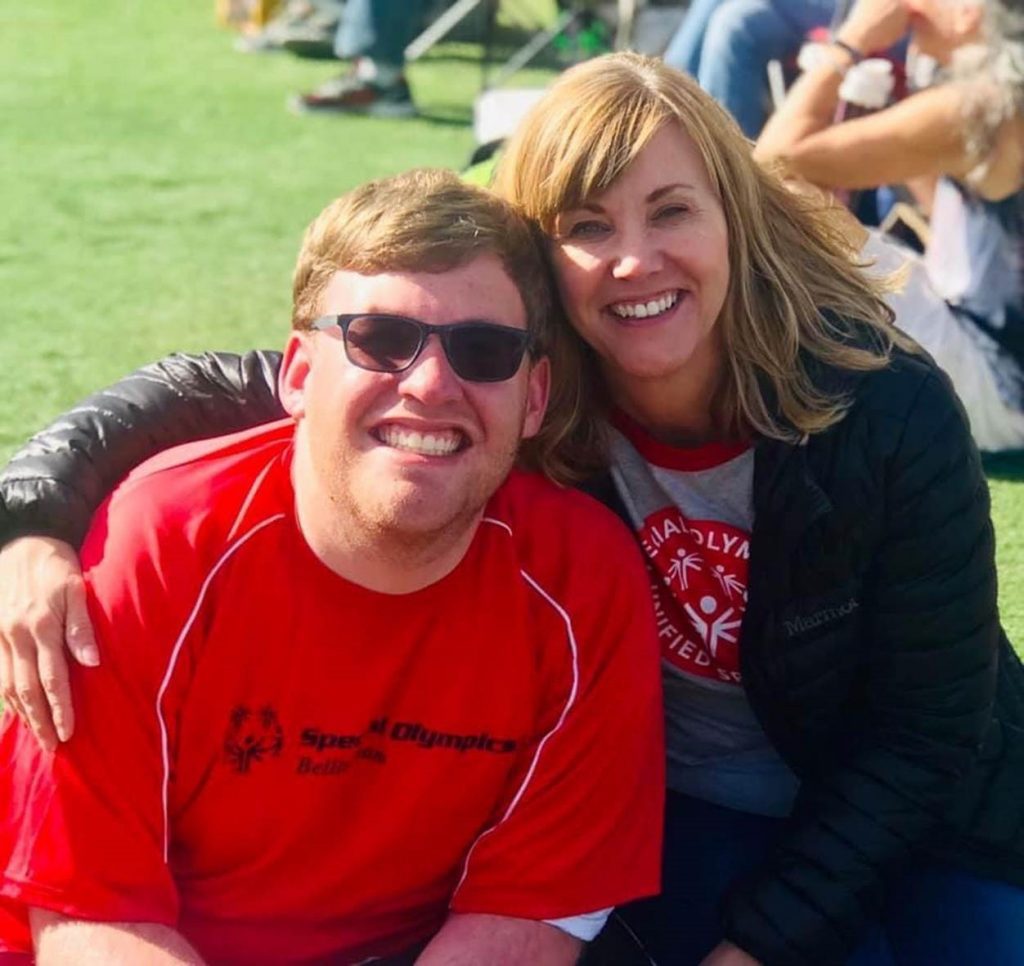 "Access to the community is a priority, not an afterthought, at the Max Higbee Center," she says. "It offers rich learning opportunities, and many are community-based. The building is a place to launch from, not to stay."
Ryan, Olsen's son, has been a member since age 14. Charming and funny, he hangs out with friends and does activities many neurotypical individuals take for granted. Karaoke, walks to the library and park, movies, and bowling are just some of the many things Ryan does through the center with his peers.
As a parent and advocate, Olsen's message for National Developmental Disabilities Awareness Month is a reminder to be more curious about the human being than about their disability.
"People tend to ask me what Ryan's diagnosis is before they ask me what is important to him," she says. "When I look at Ryan, I don't see the disability — I see his potential and all the things he contributes to the world."
Jones and Waite agree, adding that kindness makes a huge difference.
"In our hectic and busy lives, we tend to forget about the needs of those with disabilities," they say.
While we may lack awareness or understanding of someone's challenges, celebrating the contributions of individuals with developmental disabilities — and recognizing their needs and potential — is a great place to start.
Sponsored