There's something about Whatcom County that just draws people in. Often our incredible geographic features are the initial attraction, but it's the people and hometown sense of community that propel folks to stick around. It was those qualities that attracted Julie Ranson to First Fed.
During her 33 years in banking, Ranson felt too many customers were being treated like numbers. While she was not looking for a change, the First Fed community culture had strong appeal. So she jumped at the chance to join the team as District Branch Manager.
"Customers at First Fed are treated like family," says Ranson. "They walk in the door, and everybody knows their name. It's like Cheers. It's pretty amazing."
Ranson grew up in Lynden, a small town near the Candian border. After graduating from Lynden High School, she took a bank teller job, which led her down the path that became her career. Ranson worked her way up to management positions at different banks in the area.
Her management experience prepared her for her current leadership role which she started in January 2022. Ranson works out of the Fairhaven branch and oversees all Whatcom County branches — Fairhaven, Barkley, and Ferndale. Ranson says everyone has been great to work with, and she looks forward to helping her team grow — while growing alongside them.
Ranson says that First Fed operates in a way that attracts people who care about what they do and the community it impacts. The result is to retain and grow a top-notch team of talented, dedicated professionals. In 2021, First Fed was recognized as a "best workplace" by Puget Sound Business Journal and a "best-in-state bank" by Forbes.
"First Fed is passionate about what I'm passionate about—helping customers find the best products and building those relationships, as well as the community," Ranson says.
That community focus means a lot to her. As someone who grew up in Whatcom County, she loves being part of a business that allows her to give back — and First Fed puts its money where its mouth is. Ranson and her team recently organized a $5,000 donation to local nonprofits that provide community support. First Fed also offers every employee 24 hours of paid time each year to spend volunteering.
In the brief time she's been with the bank, Ranson has already put those volunteer hours to work in the community through her role as a board member and committee chair for Domestic Violence and Sexual Assault Services (DVSAS). She's thrilled that First Fed compensates her for being a part of something she feels passionate about and would do for free. Ranson appreciates the compounding effect on the community from every employee having this benefit.
When not working or volunteering, Ranson loves to travel — and even strives to do that through giving back locally. She recently returned from her second trip to Belize, which she won at a Rotary auction. While she enjoyed soaking in the tropical climate, she was even more impressed by the locals. "The people are so kind. I would pick out a couple of bracelets that cost $20 and try to slip in an extra $5 as a hidden tip," recalls Ranson. "Every single time they would count it and go, 'No, ma'am, you overpaid,' and try to give me the tip back."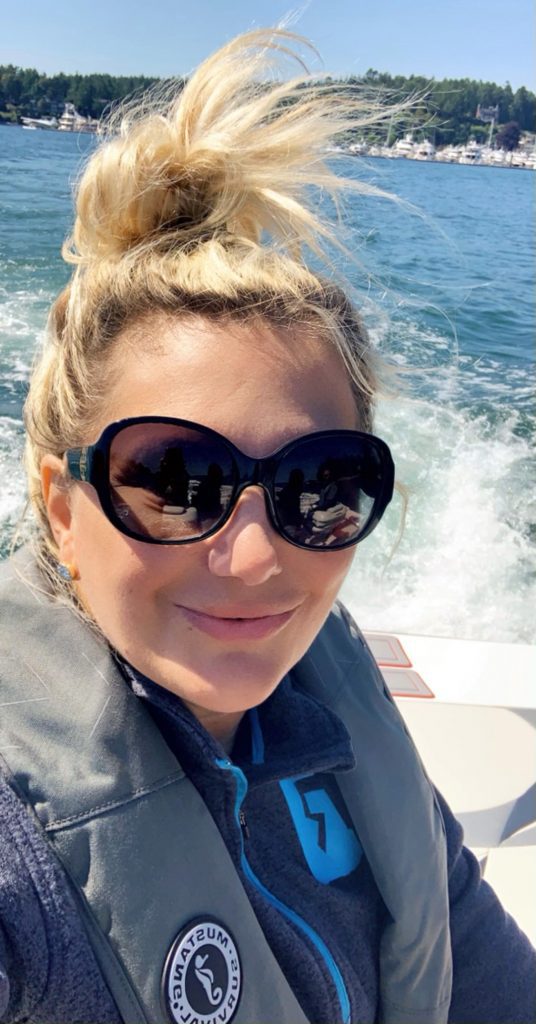 She's hopeful that her next trip will be to Tuscany, which she bought at another charity auction but has been on hold because of COVID. While waiting for that trip, Ranson and her boyfriend, Mark, will spend time outside enjoying all the beauty Whatcom County has to offer. One of their favorite activities is getting out in their boat to crab and shrimp.
Ranson has two grown children who also live in Whatcom County, just five minutes from each other. Her son is in the construction industry, and her daughter followed in her footsteps with a career in banking.
Ranson's long-term plan is to keep enjoying life in Whatcom County in between trips abroad while also making the most of her role with First Fed. She's excited to help the bank continue to grow while keeping their collective values at the forefront.
Meet Julie and her team members at First Fed branches during Customer Appreciation Week that runs Friday, March 18-25, 2022. Enjoy treats and enter the prize drawing for a gift basket featuring local businesses.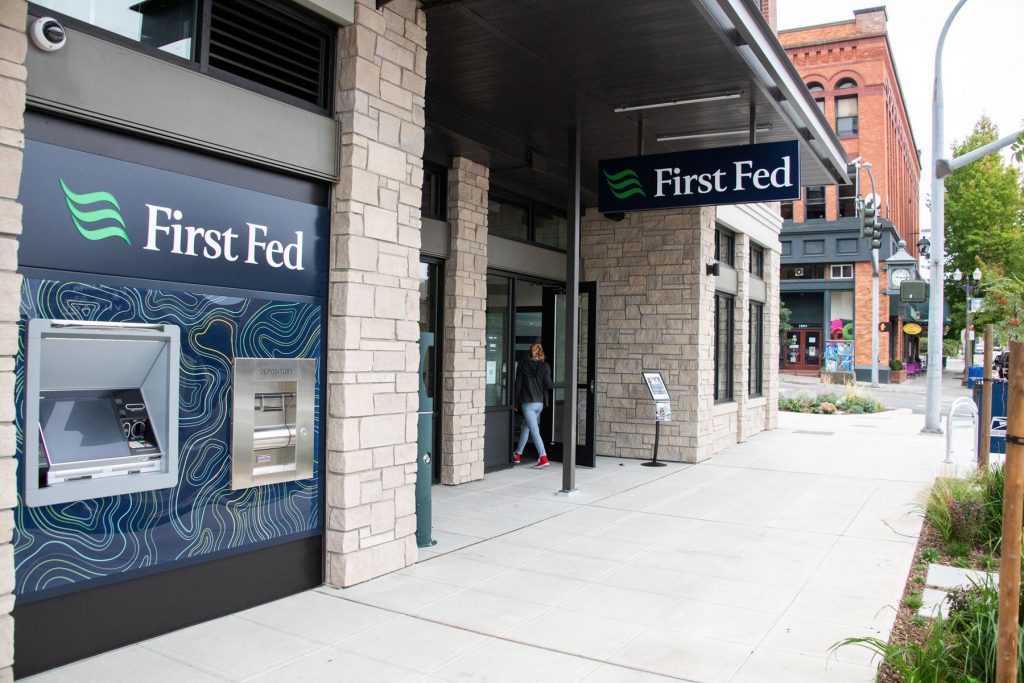 First Fed is a member FDIC and equal housing lender. See First Fed's open roles in Whatcom County.
Sponsored