The local real estate market shows no signs of slowing from its record-breaking 2021, according to a new report from John L. Scott Real Estate Broker and Owner Paul Balzotti.
Continuing home price and appreciation increases in both Bellingham and Whatcom County are due to several factors, Balzotti says, including a lack of supply, growing demand, low-interest rates, and expanded loan limits.
All of this means a likely home appreciation of about 12% to 16% for 2022, with much of that occurring this spring.
"The market will continue to be strong," Balzotti says. "The backlog of buyers is still tremendous. So, demand heading into the spring will certainly outpace supply. This is going to lead to multiple offers across most price points."
Reflecting on 2021
Last year, the median price of a home in Bellingham was $580,950. Countywide, that median price was slightly lower, at $487,540. Overall, Bellingham home prices were up nearly 23% in 2021, and about 22% countywide.
Sales of Bellingham homes increased about 6.5%, while Whatcom County home sales went up even more — about 7.5%. Entering January 2022, interest rates sat at 3.15%, and the local housing inventory is down to just a one-month supply.
In explaining the aforementioned factors resulting in these conditions, a lack of new construction is still creating a shortage of available housing. The number of pending home builds versus the actual number under construction, Balzotti says, is substantial.
At the same time, demand for housing has not leveled off. At least part of this continued demand, Balzotti points out, is likely from the pandemic-altered employment landscape.
"The pandemic is allowing more people to choose where they want to live, with many working from home now permanently," he says. "And we have seen an incredible surge in buyers relocating from throughout the country, with the highest numbers coming from California and Seattle."
Current prices also reflect 2021 interest rates, which averaged around 3% for much of the previous calendar year. Lender Freddie Mac also raised limits for conventional loans in Whatcom County to $647,000.
Looking Ahead
A slightly more balanced market, however, may be at-hand by late summer.
New construction, specifically in the east and north parts of the county, is set to increase, Balzotti says. This, combined with the potential for multiple interest rate hikes, may lead to a slight sales slowdown. While that may slightly help demand, it's unlikely to help prices.
"For every half percent interest rates go up, it makes homes 5% less affordable," Balzotti says.
This slight slowdown in sales will continue to negatively affect affordability for both first-time and move-up buyers, he adds.
Additional supply may appear from homeowners in potential economic distress, who may be more likely to sell, given a lack of forbearances and stimulus money. Most of these situations may not make it to foreclosure, Balzotti notes, but even those in pre-foreclosure situations often have enough equity to sell their homes quickly in a market such as this one.
If a late summer sales slump does occur, it likely won't be market-wide. Balzotti says record sales numbers are expected again for 2022 in the high-end Bellingham real estate (property selling at $1 million or more) market.
So, what to take away from all this?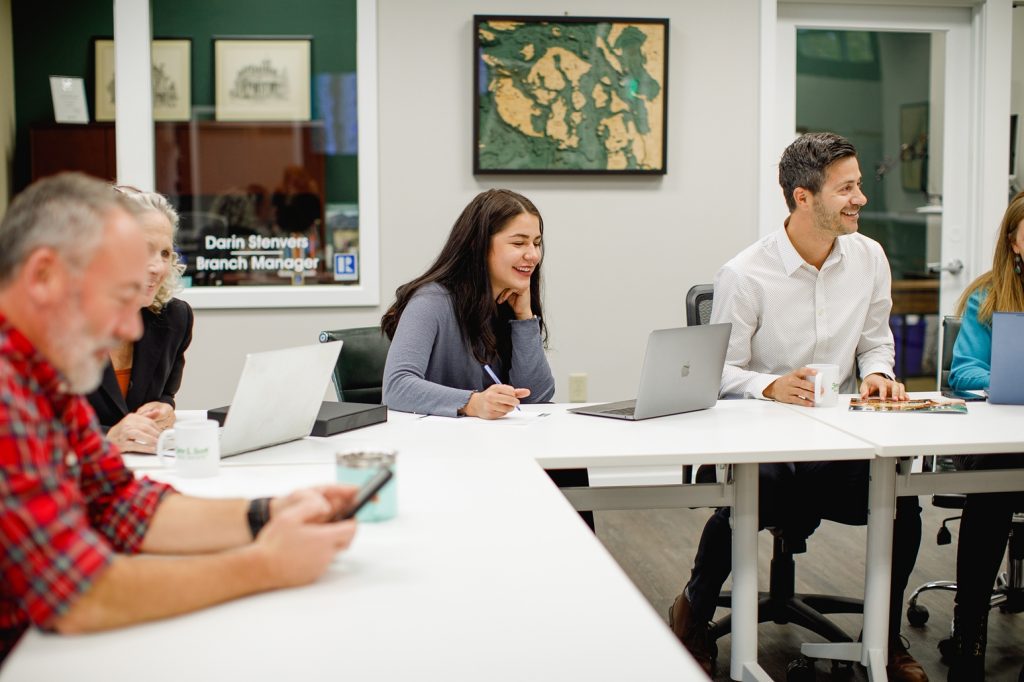 Well, if you're looking to sell a home, consider it an excellent time to do so.
"There is no bad time to sell in these conditions," says Balzotti. "The most difficult thing to figure out is how to pull off buying and selling if you want to try to move only one time. Contingent offers are more difficult right now because homes are getting multiple offers and it's very competitive."
To help with this, John L. Scott works with partnering lenders that offer loan programs to assist clients buying a new home without being contingent on selling their old one.
For those looking to buy into the Whatcom County market, competition will definitely remain fierce, which is why it's as important as ever to have a quality broker to represent you.
John L. Scott Bellingham uses an array of strong techniques and tools to help their clients make a move.
"Our brokers are all regularly networking and training on the different ways we can structure a client's offer, to help them win in a multiple offer situation," Balzotti says. "The way the agent advises and prepares the offer can make a huge difference in the chances of it being accepted. It's certainly not always the highest offer that gets accepted."
If you're considering your next home in Whatcom County, please check out John L. Scott Bellingham for assistance. The market won't be getting easier anytime soon.
"If you're not working with someone who is on the ball, diligent, and helping you with great advice on how to prepare and present your offer, you simply won't get a home when it's this competitive," says Balzotti. "At our firm, we spend a lot of time making sure we put our clients in the best position possible to make it happen."
Looking for even more information about Whatcom County's real estate market? Check out the Bellingham Real Estate Podcast, where Balzotti and his associate brokers dig into a wide variety of topics, all pertinent to our local scene. You can also view many of the podcast episodes, such as this one below, YouTube.
Sponsored