Increasingly, capital investors are seeking to understand the impact of environmental, social, and governance (ESG) influences on financial operations and long-term growth projections. Sustainable Accounting Standards Board (SASB) reports are a valuable framework that provides visibility and accountability for modern-day sustainability standards and expectations.
Recently, First Fed released their first SASB report to provide increased transparency on ESG initiatives. One year away from their 100th year, local community bank First Fed understands the role sustainability plays in ensuring a thriving local economy. CEO Matt Deines discusses the company's sustainable practices, and the bright future ahead for First Fed.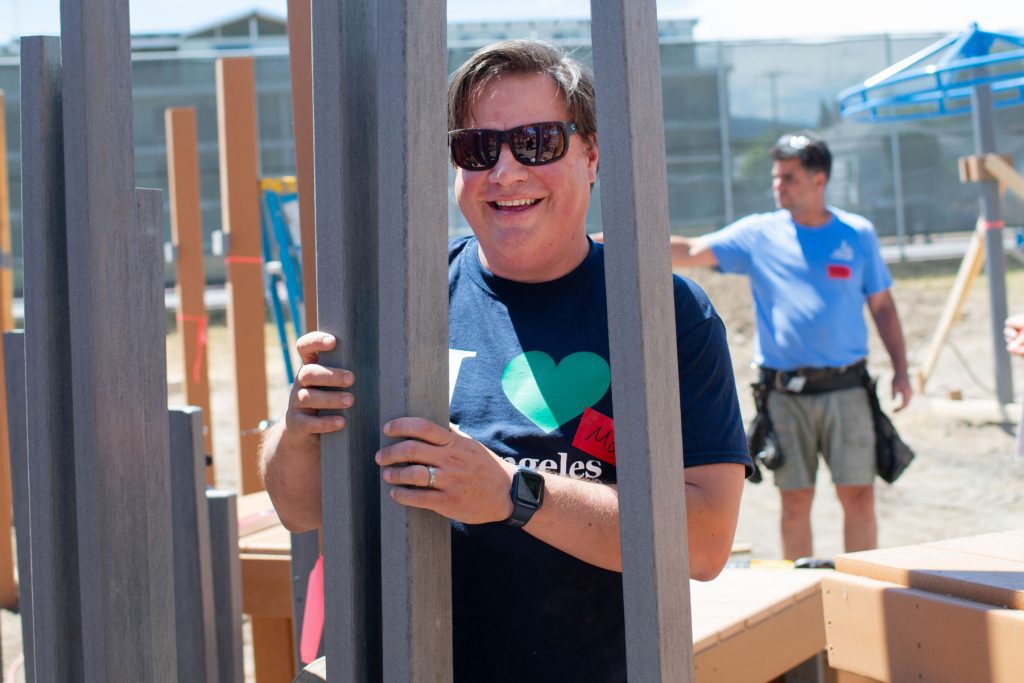 "We've been focused on sustainability and elements of environmental and social governance for some time. Some initiatives were implemented long before sustainability was a buzzword," says Deines. "It's important to promote positive change and development in the communities we've served for nearly a century."

First Fed supports a forward-thinking philosophy within the economy of their region, improving upon the idea that contributing to your communities is essential to success.
"Our company values include positivity, respect, and initiative," emphasizes Deines. "We want to maintain a positive outlook, that tomorrow is going to be better than today. We act respectfully—whether to individuals, our communities, or the environment. We take initiative to make improvements where we can. Considering our values, it makes sense to proactively support ESG initiatives."
The number one priority of First Fed is contributing to both the economic and environmental health of its locality, paving the way for progression and productivity.
"It's something we have taken to heart, particularly as it pertains to service and being good stewards to our environment," continues Deines. "But we also apply the same standards in terms of lending, helping people with homeownership, life events, and with their basic finances. In many ways, we've become part of the fabric of the very communities where we do business. It is a great honor."

The success of any company starts with the health and longevity of their workforce, a notion First Fed recognizes and respects.
"First Fed is a family, and we care about one another," says Deines. "We have some hiring principles that differentiate us, outlined by the mnemonic device HEAR. It stands for: Hire the best people, Empower them, hold them Accountable, and Reward them. Those are the values that we live by."
With an array of impressive incentives and benefits for employees as well as a strong communication system, First Fed strengthens the bond between good service and accountability. Deines also recognizes the reason diversity and inclusion is so important in maintaining a positive workforce.
"It's an awareness and emphasis on how we can be better citizens in the community, better corporate citizens, and stewards," Deines points out. "Diversity makes us stronger. Diverse perspectives can lead to better solutions which ultimately drives more sustainable operations."
Diversification of staff and management is one of the many spotlights in the report. Recent hires and new board members exemplify First Fed's commitment to diversity and becoming a more inclusive company.
"Over fifty percent of our senior team is female," notes Deines. "In the last year, we were excited to welcome a third female board member as well as a Native American board member."
Aside from diversity and inclusion, First Fed has also implemented simple yet impactful changes in their operations pertaining to environmental sustainability.
"We've been focusing on providing new digital services and increase digital delivery of our traditional services," Deines says, "so that we can expand our reach into communities that may be underserved."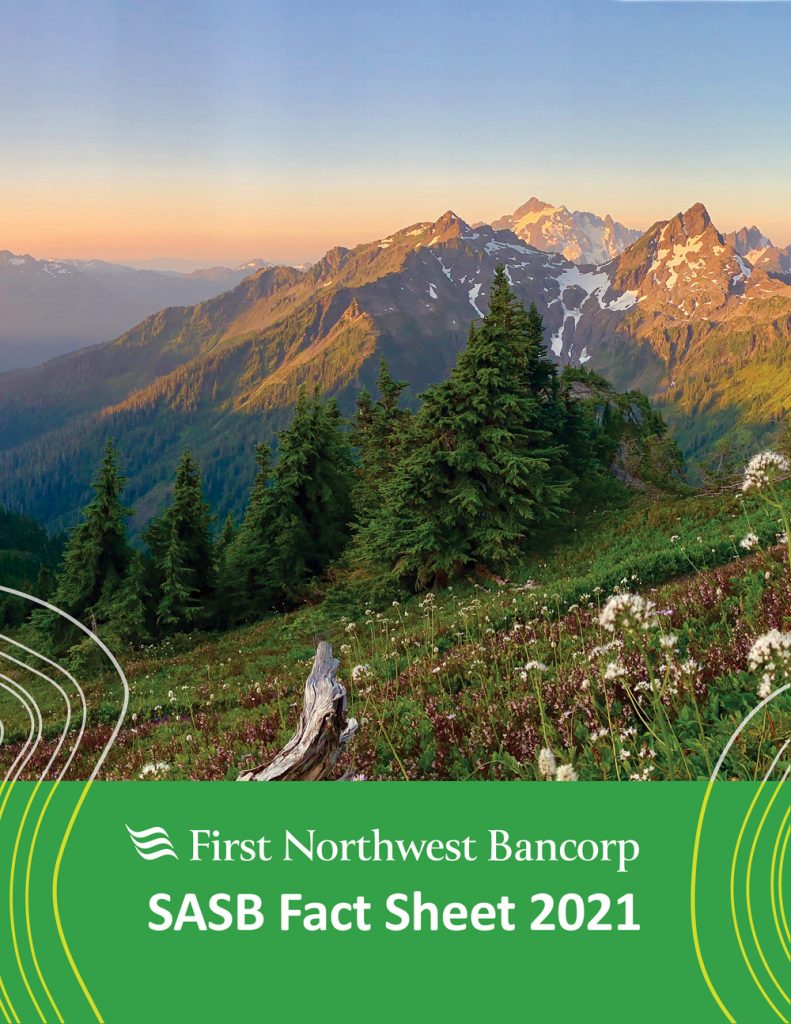 Per the SASB report, Deines is proud to showcase a variety of newly sustainable practices within First Fed, such as the implementation of e-records and e-signature technologies. So far, digital transformation efforts have resulted in significant waste reduction including approximately 51,000 gallons of water consumption, 41,000 pounds of carbon emissions, and 2,800 pounds of paper waste.

"We've made good progress on our goals of using less paper and increasing automation," explains Deines. "Also, we have put a greater focus on online and mobile banking tools for customers and enabled more team members to work remotely. So we're all spending less time in cars."

First Fed leads the pack in its commitment to achieving a higher efficiency in banking services and maintaining sustainable practices for their community and environment.
"It's important that we continue to be innovative in our product development while being responsive to the needs of our customers and our prospective customers in our market," concludes Deines. "In doing this, we believe that the community banking model is viable for years to come."
The sky is the limit for First Fed, a financial institution championing a better way to do business.
First Fed is a member FDIC and equal housing lender. See the SASB Report at https://investor.ourfirstfed.com/ESG/
Sponsored