Strike up the band and let the show begin! This year rings in Mount Baker Theatre's 95th anniversary—and nine decades in showbiz calls for a celebration worthy of its vibrant legacy! Executive Director John Purdie dishes on the theatre's 95th Anniversary Benefit Concert led by none other than stage dynamo and Broadway darling Kristin Chenoweth.
Mount Baker Theatre is an icon in the Whatcom arts community and one of the last theatres of its kind left standing in America.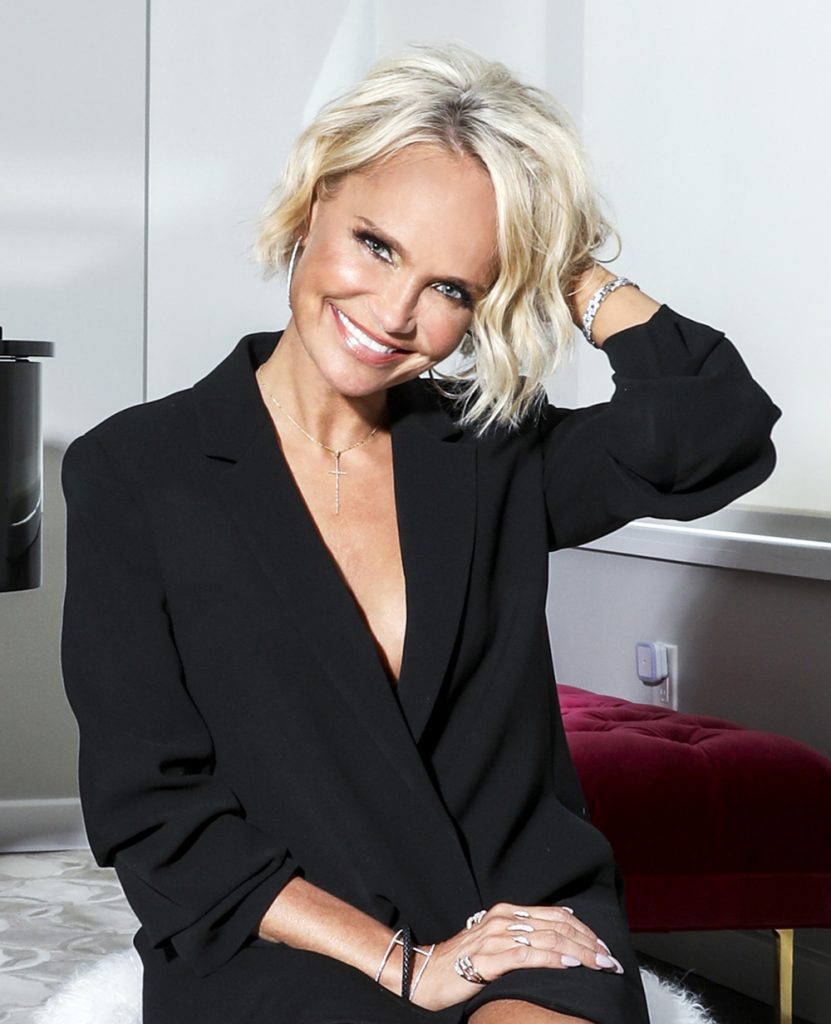 "There are two major elements to our history," says Purdie. "When it was erected in 1927, it was built as an exotic silent film palace and Vaudeville stage—it was the age of opulence."
In the roaring twenties, Vaudeville theatres dominated the entertainment industry and were built in abundance across the country. Nowadays, they're nearly extinct. The only elements behind keeping their structures from dying out are the communities responsible for maintaining them.
In arts-loving Bellingham, Mount Baker Theatre is adored by its community and lovingly conserved as it continues to host the best shows in town. It's a Bellingham icon that's adapted over the years to weather the changes of the 20th and 21st centuries.
"Mount Baker Theatre is both a stage and a film theatre," Purdie says. "We have leveraged both of those to survive all these years."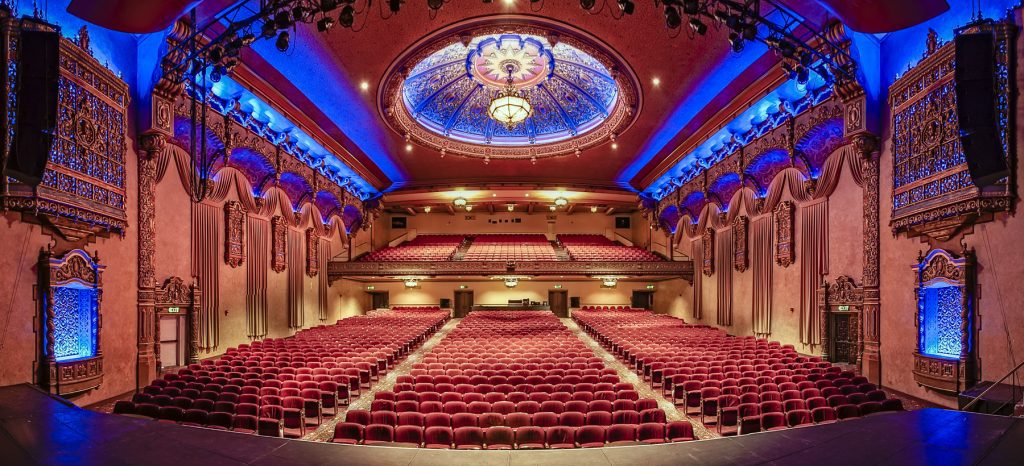 Purdie proudly regards community efforts in keeping MBT alive and well. "We just raised over three million dollars to do some roof repair, and we took all of the terracotta tiles off, cleaned them, replaced the copper gutters, and then put the tiles back down. Plus, we painted the exterior and installed a brand-new sound system and projector," he says. It is an extraordinary effort for such an extraordinarily deserving Washington destination in.
After celebrating MBT's 90th Anniversary five years ago, MBT's Board and staff realized they wanted to make the 95th as magnificent and unforgettable as the theatre itself. Who better to grace the Mount Baker Theatre stage than Kristin Chenoweth, a veritable icon in the legendary world of performing arts?
Emmy and Tony award winning Chenoweth will perform her "For the Girls" concert based on her most recent album for one night only at MBT. She will be accompanied by a five-piece band and back-up singers, flawlessly delivering hits from a variety of legendary female stars in showbiz including Ariana Grande, Barbara Streisand, Dolly Parton and more!
Chenoweth is a tour de force, owning the stage and delighting her audiences wherever she performs. "She's not just an amazing performer," Purdie says. "She's got personality to beat the band and she just fills the stage despite her seemingly petit frame."
It will be a night of pure magic and a chance for guests to dress up and splash out on a once-in-a-lifetime affair. "Kristen Chenoweth is performing live in only a handful of places across the country," says Purdie. "We are thrilled she accepted our invitation! It's going to be a truly memorable night for everyone."
Dedicated fundraising by the nonprofit organization running MBT continues to allow its legacy to thrive. The 95th Anniversary celebration is a benefit concert but is meant to be more of a celebration of the theatre than anything else.
"There will not be a pitch during intermission. We just want to celebrate coming out of the pandemic," Purdie says. "Every once in a while, we pull out all the stops and generate the funding needed to bring in something incredibly special. We are asking people to help support the theatre by buying a ticket and making a gift while purchasing."
For those wishing to lend more support, MBT is offering "Golden Circle Tickets" among the first four rows from the center of the theatre. Priced at $350 each, these limited tickets grant exclusive access to Chenoweth's soundcheck, light appetizers from Lombardi's Italian Restaurant, popular drinks from the Snowy River Cocktail Co., and early entry on event night—to name just a few elements.
Purdie is excited for what the future holds at Mount Baker Theatre, and every year it continues to emanate more excellence while staying true to the heart of Bellingham's art community. "It is an honor to work in this building," he says. "The sense of stewardship for the theatre reminds us we inherited this building and it's our job to maintain and pass along this treasure."
Be a part of history and purchase your ticket to a grand night of showmanship and theatrical enchantment!
Mount Baker Theater presents: Kristen Chenoweth "For the Girls" on Saturday, April 23, 2022 at 7:30 p.m. Purchase your tickets and grant the theater a birthday gift here.
Sponsored