First Fed has announced the winners of its third Proudly PNW Community Photo Contest. The bank received more than 1,200 entries submitted online to represent the region.
The 2022 printed wall calendar will be available for free at all First Fed branches starting on Monday, November 22, 2021.
First Fed ran an internal employee photo contest for several years before adding a community contest in 2019. Western Washington locals submit photos for the chance to win cash prizes and spots in the First Fed desk calendar. This year's contest had a $300 grand prize and 12 secondary prizes of $100. A "Fan Favorite" was also chosen, and won a gift basket featuring local businesses valued at $100.
"We were amazed by the quality and variety of images this year," says Director of Marketing Karen Lewis, who managed the contest. "It was extremely difficult to choose just a few to include in the calendar."
The 2021 contest received greater engagement than ever before. A photo snapped by Mathew Nichols in Kalaloch received 516 votes to win the Fan Favorite award.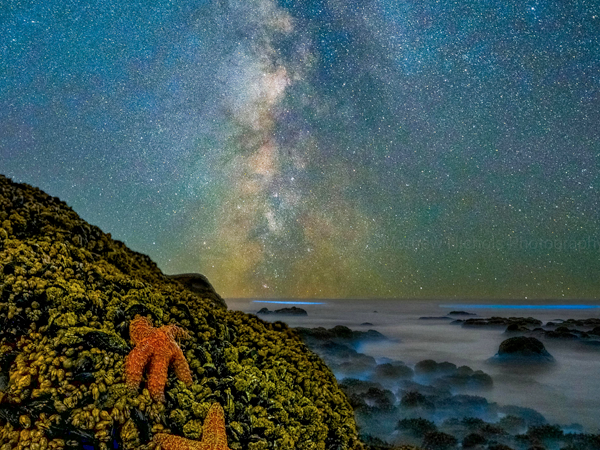 Kathy Wade, from Lake Forest Park, likes to visit San Juan Island to take photos. Her photo of two foxes adorably touching snouts, was chosen for the May calendar entry.
She planned all year to go to San Juan Island in hopes of seeing baby foxes.
"We arrived early in the morning and were sitting on a hill when suddenly one kit—then two more—popped their heads up from hole," she says. Just a few moments later, the mother fox trotted down the path toward her babies. "They ran to greet her and started nuzzling her. This photo is one fox kit welcoming the mom back from her hunt. The light was soft that morning, but I was so glad this turned out!"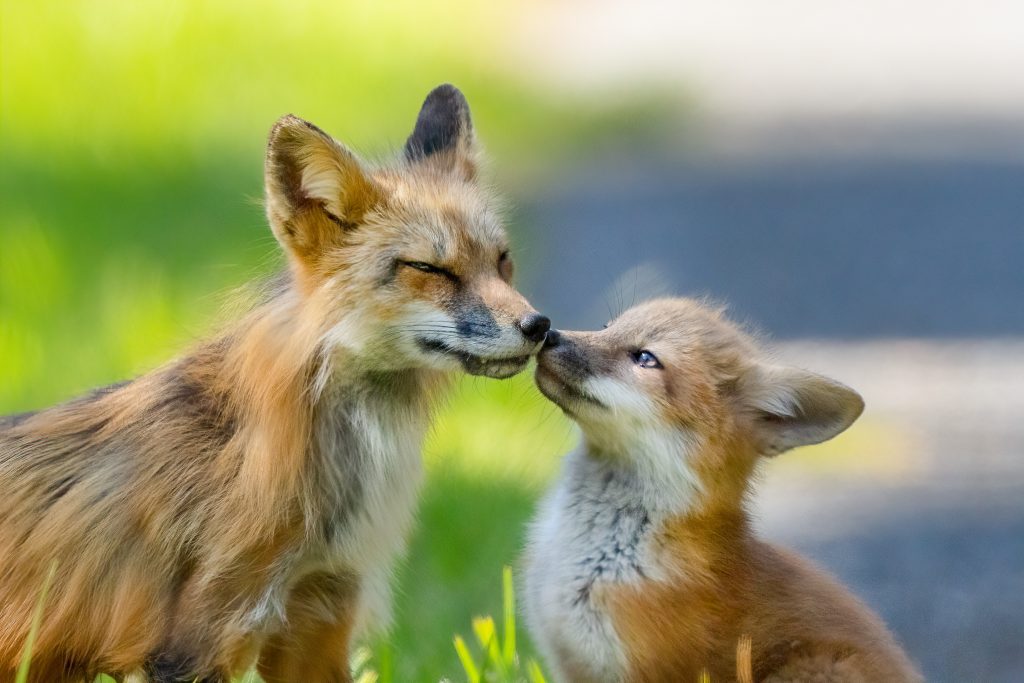 Isaac Gautschi's photo of the Milky Way taken at Olympic National Park was chosen for the December calendar entry.
"I heard about the contest through First Fed's Facebook page," says Gautschi, who lives in Sequim. "I entered because I wanted to see if one of my images would win."
His stunning photo was taken on a clear night at high elevation.
"I told my friend to hold very still while the Milky Way was in the background," Gautschi says. The exposure for the image was shot with a Nikon D850 with a 24mm 1.4 Sigma lens. The settings were 15 seconds, @ f1.4 ISO 2000.
"It really shows how small we are in such a big universe," Gautschi says of the photograph. "Whenever I shoot at night, I always get reminded how the problems that we think are so big are, in reality, minuscule. Nature's therapy sessions. I was really excited to see this at the end of that long exposure.
"The images bring people together," says Lewis. "No matter what's happening in the world, we can appreciate and celebrate the beauty and nature around us."
Next year's contest will be held starting in September 2022. Until then, community members can enjoy this year's calendar or check out the images online.
First Fed is a Member FDIC and Equal Housing Lender. In 2021, First Fed was recognized as a Best Bank by Forbes magazine and a Best Workplace by Puget Sound Business Journal. Learn more about entry level roles and mid-career opportunities at https://ourfirstfed.com/careers.
Featured photo by Jaidyn Backus
Sponsored