It's difficult to imagine nurturing life and creativity in your garden during the cold winter months. But in its own unique way, winter can afford growers ample opportunities to keep their gardening productive while setting the stage for a healthier growing season and maintaining an aesthetically pleasing landscape.
Below, a collective of local green thumbs teach us how to turn sleepy winter months into days of productivity and progress.
East of Eden Farm: Cover Crops & Weeding
The success of properly maintaining a healthy and bountiful garden starts from the ground up. Liza Janis, co-owner of East of Eden Farm in Bellingham, looks to soil improvement and maintenance as a fundamental key to winter gardening, commonly achieved through cover cropping.
"Cover crops are a great way to maintain and improve soil structure, retain soil nutrients that would be leached during the rainy season, and deter weeds," says Janis, "Be sure to sow your cover crop with enough time to allow it to germinate and establish before it gets too cold."
Janis details a comprehensive list of cover crops and their contributions to your soil: "Cover crops are typically a mix of annual grasses like winter rye or legumes-like field peas, clover, and/or hairy vetch. They each contribute something different but generally work together to hold the soil structure with their roots, fix nitrogen, suppress weeds, and add organic matter to the soil. When turned over they die back or succumb to winterkill so as not to become a weed in the garden."
Interestingly, weeds can germinate and spread even in wintertime—though they may appear to be less rampant. Janis points out that it's especially fruitful for home gardeners to abolish weeds from their grounds in the cold and wet months.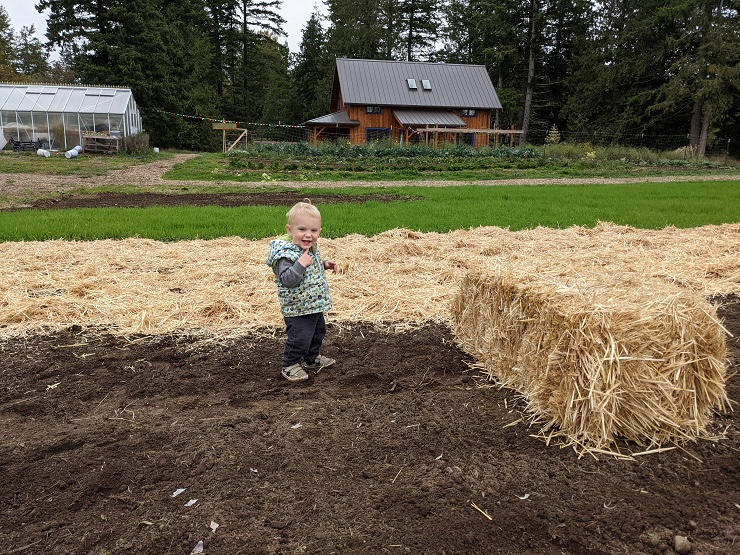 "A good weeding of the garden before the winter is a great way to give yourself a head start in the spring," she says. "Covering your garden with a tarp or straw after [weeding], or cover cropping, helps prevent disturbed or barren soil from leaching nutrients in the months of rain, and from growing more weeds to replace the ones just pulled."
These simple steps make lasting impacts on the outcome of your landscape come springtime.
Van Wingerden Greenhouses: Roses & Grasses
It's vital to preserve established foliage with manageable and effective care. Maintaining greenery in preparation for winter is essential to keep your yields high and your blooms abundant. Greenhouse Grower Mike Delancey of Van Wingerden Greenhouses in Blaine often gets specific inquiries about roses.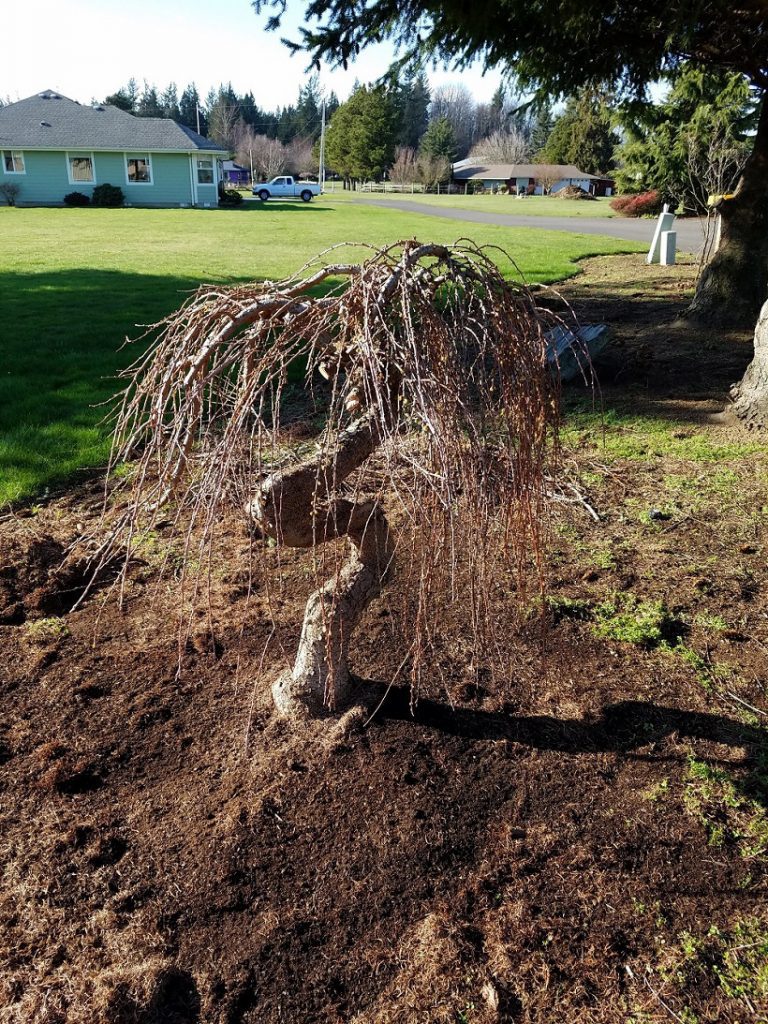 Delancey makes it clear the most important care you can give to roses before winter is applying a simple method to pruning.
"The biggest problem with roses is that they break in the wind," Delancey says. "My method is to cut straight across the plant at about 24 inches—don't worry about the buds—just cut to prevent them whipping in the wind. Basically, you just want to get the height reduced to prevent breakage."
Many customers also ask Delancey about their grasses. Cutting back grasses and shrubs cleans up the physical appeal of the plant as well as its health.
"Some grasses are evergreen and some die back in the winter," says Delancey, "You'll know when to cut them back—they'll turn brown and fall over. Simply cut the dead areas out."
Pruning greatly reduces damage to your shrubs and grasses throughout the wintertime, allowing new life to grow back stronger in spring.
Vander Giessen Nursery: Winter Blooms
Aside from preparation and maintenance on your landscape, wintertime lends itself to the proliferation of new ideas in keeping your garden interesting and your green creativity flowing.
Vander Giessen Nursery Co-Owner and Manager David Vos focuses on the favorable aspects of winter downtime for your garden.
"Winter is such a great time to plan and dream," Vos says. "If you keep a garden journal throughout the season, winter is an excellent time to review what you grew, when you fed and pruned, and what issues you struggled with, be they insects or disease, pruning techniques, or some other issue."
Vos also highlights the benefit of choosing plants that offer beauty and bounty to your garden, especially in wintertime. "Hellebores are incredibly beautiful and available in such a wide variety of colors," says Vos, "They bloom in winter and early spring and have lush evergreen leaves."
Vos shares more choices for winter growth and blooms: "Other plants that provide winter interest include heuchera, sometimes referred to as "coral bells" with their colored leaves; Pieris with its drooping clusters of flower buds; and leucothoe with colorful evergreen leaves. Sarcococca is another great evergreen shrub that blooms in winter with delicate-looking fragrant white flowers."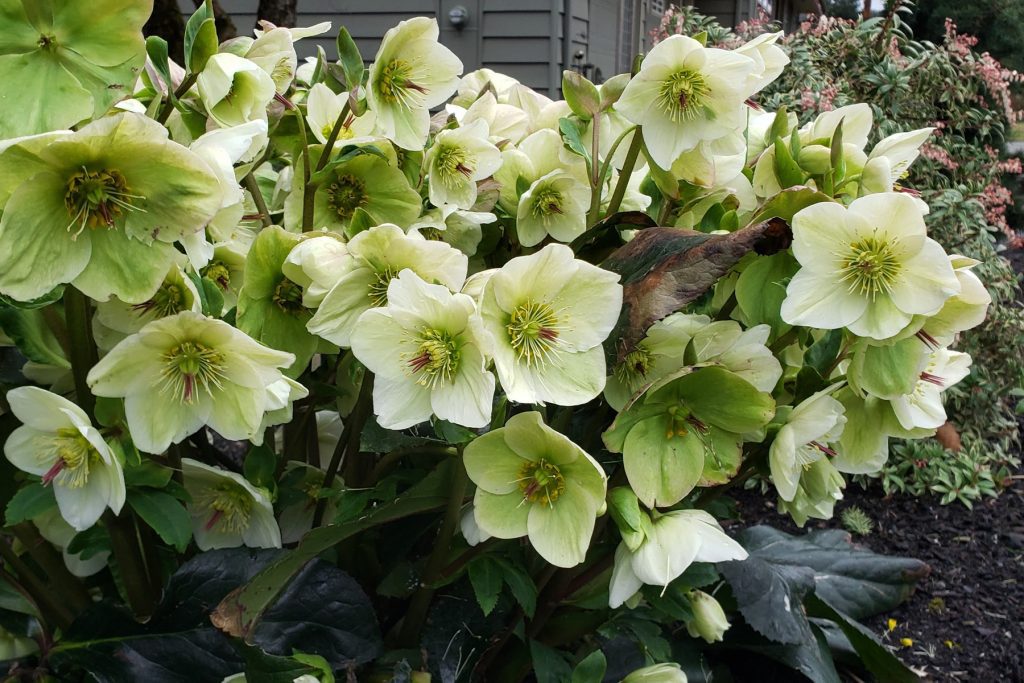 The vibrant life in these winter botanicals is a beauty of its own, sure to breed interest and allure into your landscape.
Utilizing transitional, cold months in your garden is a necessary and fruitful endeavor for the health of your land and foliage. More importantly, it brings balance to your garden and helps cultivate four seasons worth of color and abundance.