For nearly 16 years, Ryan Stiles' Upfront Theatre sat at the end of Bay Street in downtown Bellingham, serving as the community's only true comedy club.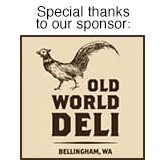 Countless scores of people witnessed thousands of shows, mostly of the improvised variety, and hundreds of performers scribbled their signatures on the Upfront's green room walls.
But when the COVID-19 pandemic upended normal life in the spring of 2020 and forced the theater's closure, it quickly became clear the Upfront could not continue in its for-profit form. Stiles dissolved his business interest in the theatre, and performers quickly being plotting how to keep the Upfront and its tight-knit group of improvisers going in some way.
A year and a half later, the Upfront Theatre is back, having re-opened in September 2021 as a resident theater of Prospect Street's Sylvia Center for the Arts. Now re-formed as a non-profit venture, the Upfront is bringing back the laughs five times a week, with improv comedy shows every Thursday, Friday, and Saturday night.
"We were really excited to get back at it," says Samantha Jolly, one of the Upfront's board members and a longtime performer. "I think a lot of us definitely felt the loss during COVID, of the connection every week that we used to get at rehearsals and at shows."
Picking Up the Pieces
Jolly, who has been performing improv since high school, was pleasantly surprised to discover the Upfront upon moving to Bellingham from Michigan several years ago. She auditioned and became a regular cast member, eventually also teaching some of the Upfront's popular improv classes.
For many members of the Bellingham community, the Upfront was their place to be playful as adults, engaging in silly, ridiculous, and creative ways that many leave behind in childhood. Studies have shown, in fact, that adult playfulness can have positive mental health benefits, mitigating the effects of stress.
Losing the regular benefit of Upfront shows, then, was a serious blow to the mental and social well-being of Jolly and other performers.
"It's pretty rare that you have this 'just add water' group of friends who you know you can see every Thursday, Friday or Saturday night without having to make plans," she says. "I missed my friends a lot. To me, even more than the opportunity to perform, that's what the Upfront is—it's my community, it's my people."
And now that community is back. Although Jolly says it was hard to leave behind the Upfront's old performance space, the new Studio Theatre at Sylvia Center is working out just fine.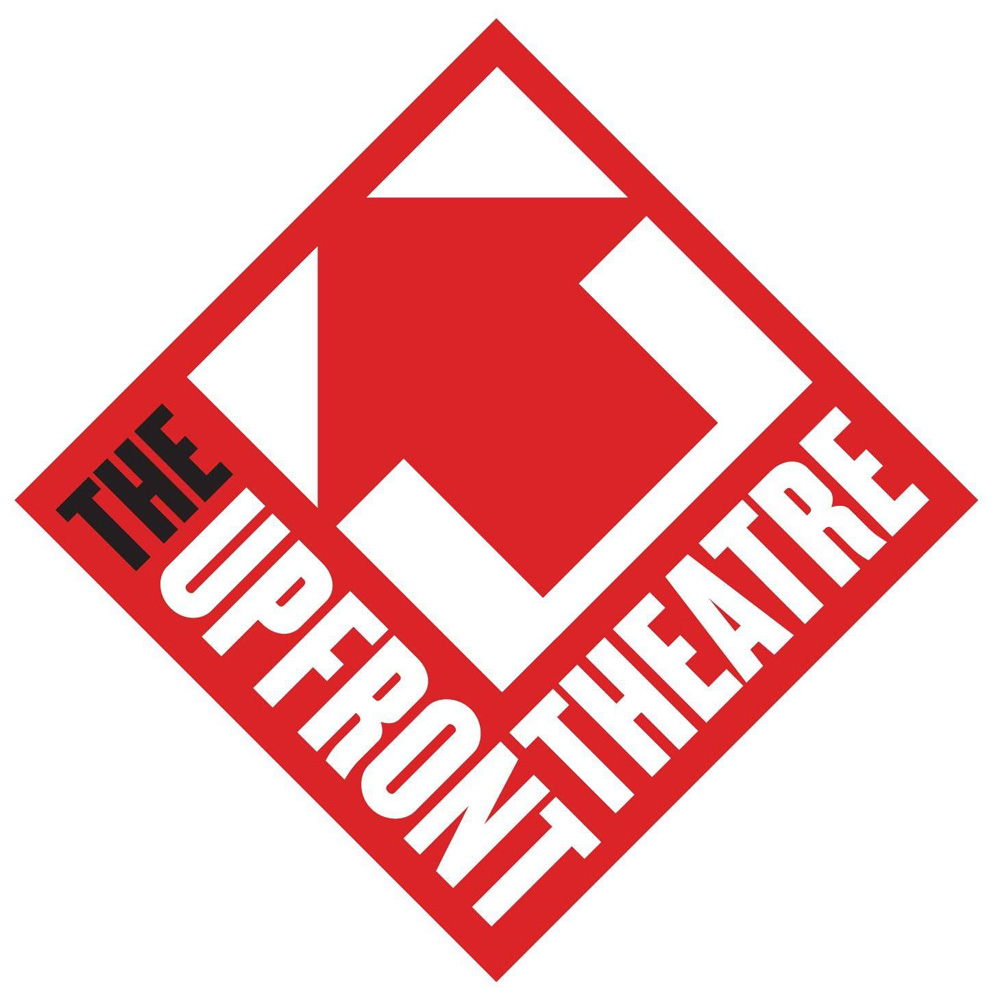 The previous location's cabaret-style seating for 100 has been traded for stadium-style seating for about 50 in a blackbox theater setting, meaning the audience looks down upon the performers as opposed to up, as they did with the old theater's raised stage.
"It feels like a more intimate space, in some ways," Jolly says.
The new space has also provided a strong sense of ownership among performers, she adds, as they share artistic duties more than before.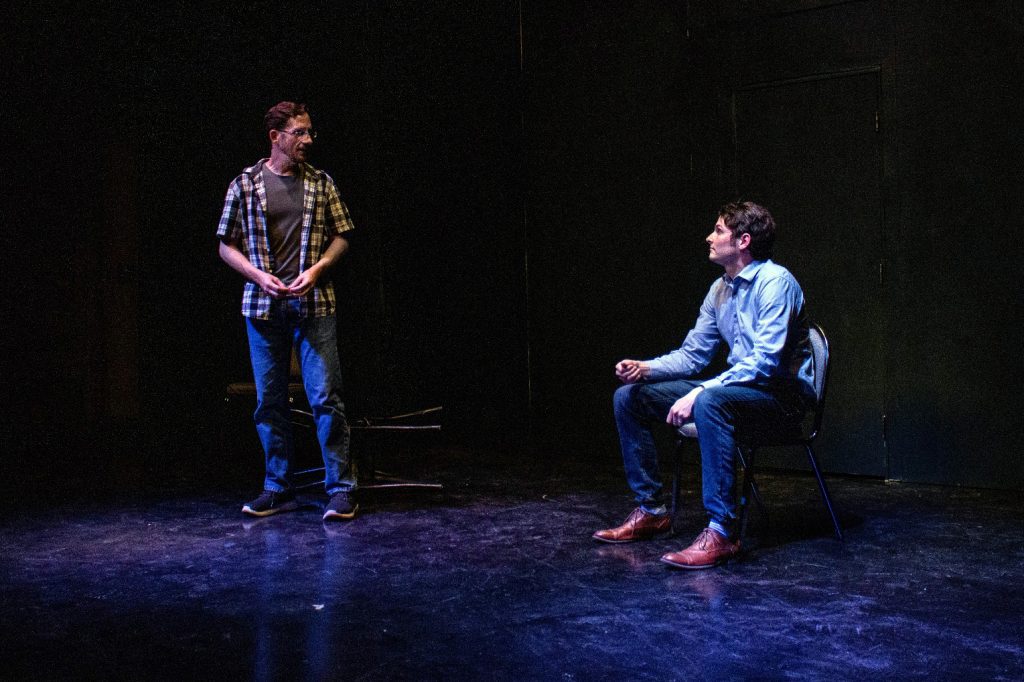 The Upfront shares Sylvia with the iDiOM Theatre, which performs next door in the venue's 125-seat Lucas Hicks Theater. While there's always been overlap between the two theater's performers, Jolly says the literal close proximity of the two entities has made the community feel bigger and more familiar.
"I feel really fortunate and inspired by the fact that, when so many performing arts spaces were shutting down, we found a way to be mutually supportive to one another," she says. "It feels like a special collaboration, and they've been extremely welcoming and supportive of us coming back."
Looking Forward
The Upfront's board of directors currently features three performers and three community members, and Jolly says they're actively recruiting several more community members. In addition, volunteer opportunities at the theater are currently plentiful, and include ushering and running tech at shows (volunteers get to see shows free-of-charge).
Since July, the theater's fundraising efforts have raised $14,400 helping cover rent and regular business costs like IT services. Though currently lacking the paid staff positions of their previous iteration, Jolly says further fundraising efforts and ticket sales will help make that a reality.
Although audiences have initially been small due to still-growing awareness of the theater's return and continuing spread of COVID-19, the Upfront held several sold-out performances of "Hellingham," its popular Halloween-centric murder mystery format, in October.
Throughout November, the Upfront will be performing its "Genre Legends" format on Fridays and Saturdays, where cast members will create three improvised stories, each in a different genre. "The Good, The Bad and The Ugly," the theater's longest-running improv show, continues to occur Thursday nights at 7:30 p.m.
All shows require audience members to wear masks and provide either proof of vaccination or a negative, non at-home COVID-19 test within 48 hours of a show.
While popular Upfront improv classes aren't returning until early next year, the theater has brought back their monthly drop-in classes. Open to everyone, these hour-long sessions enable community members to try out the fun and freedom of improvisation.
For more information, visit the Upfront website.