Cat Valley have been making music together for five years, placing them on a short list of long-running musical acts in the Bellingham music scene—and now they're gearing up to release their second EP. Founding members Whitney Flinn and Abby Hegge share songwriting, singing, and guitar playing duties in the band, and their excitement for the project is palpable as soon as they start talking about how they came together.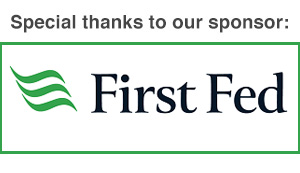 "Whitney had just moved to town and wanted to meet more musicians, so she had a show at her house for her birthday," Hegge says. "She was playing harp and she made me cry, and then I played my sad guitar music and made her cry. And then we were like: 'We should jam!'"
With such obvious chemistry, the duo wasted no time getting their act together. "I remember we wrote our first song out on the porch. We wrote a song that had a lot of cursing in it, and her neighbor got really upset and said, 'I have a six-year-old daughter here,'" says Hegge. "And we just thought, 'This song is for your daughter,' because it was about men cat-calling women on the street."
They intended from the start to perform as a duo, and after a few shows booked a tour. Then they realized they'd need some sort of merchandise to fund the trip. "So we got a friend to record us in Fairhaven College's studio one day, and we folded CD covers out of paper grocery bags with a picture of my cat glued onto them, and wrote the song titles on it in Sharpie," Hegge says.
With some real grass-roots experience under their belts, they decided to add a new dimension to their performances by adding drums. "We had a drummer for a while who was playing on a toy drum kit that had been in my basement," says Finn. "Then we met Melanie, and that was when we started feeling a lot more confident and taking ourselves a little more seriously."
The addition of Melanie Sehman to the band was the first in a series of steps that helped the original Cat Valley team reach a new level of craft.
"We were doing one of the lunchtime performances at Bellingham Girls Rock Camp. We mentioned that it was our last show with the old drummer, and then Melanie came up to us in the parking lot and said, 'I'm a drummer, do you want to jam?'" says Hegge. "She's the head of the music department at Whatcom Community College, she has a classical percussion background and she's really into jazz. My understanding is that she had mostly been playing orchestral percussion through college, then her husband got her a drum kit not that long before she met us. She was already a phenomenal drummer, and we were really blown away."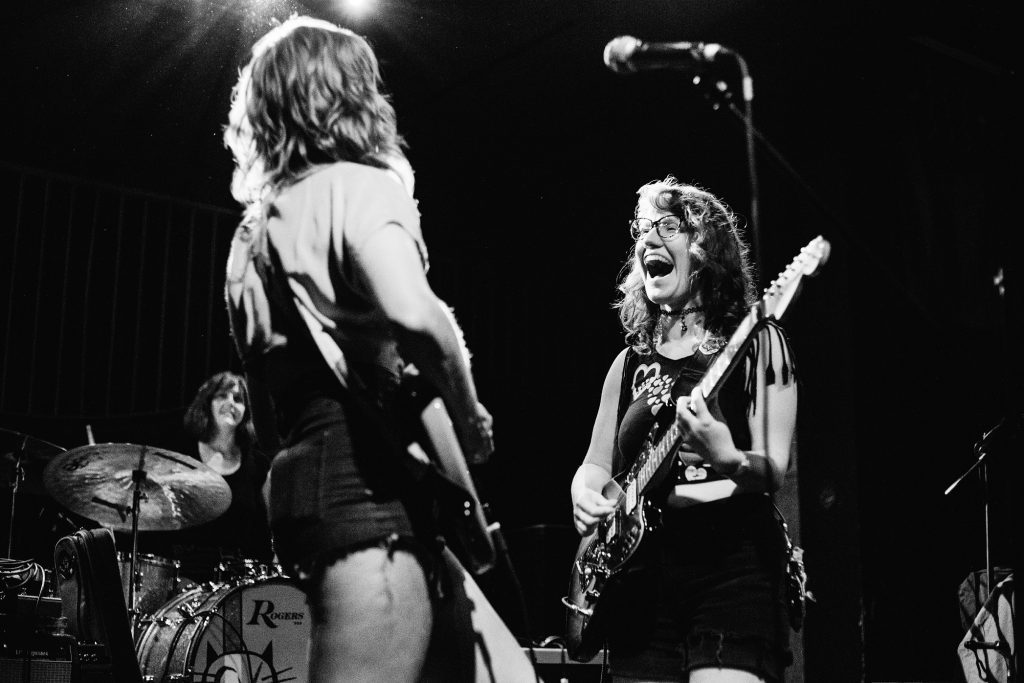 The next move was adding a bass player to help round out their sound. "Autumn from Glitchlette was our bassist for a little over a year, and she also played a really big part in cementing our current sound," says Flinn. "Now Autumn's doing her own thing, and we have Kristen Stanovich in the band. Kristen brings a different energy with her as well, so it's really interesting to see how our sound has evolved, through having different musicians involved."
But the two singer-songwriters don't rely on others to be the force moving them forward. "We're always pushing ourselves as writers, we're always trying to write more complex parts as a challenge to ourselves. You can hear it if you listen to our first, self-titled EP, and then you listen to Feral. We literally recorded both of those EP's in the same room, with Erik Takuichi Wallace from Shibusa Sound, so it's easy to hear how much better Feral sounds," says Flinn.
With a habit of drawing inspiration from a variety of sources and a willingness to incorporate new sounds and ideas, it's not easy to pin a simple description to the band's sound. "I would say it's kind of a mix of angry songs about our experiences as women, and some softer songs about our experiences as queer people," says Hegge.
Flinn echoes the diversity of sounds within the band, which reflect the diversity of the artists that influence them. "There's some kick-ass anthemic stuff, and also some chill, driving-in-your-car stuff. As songwriters, Abby and I come from a similar background, but I feel like, as Cat Valley, we really explore a lot of different styles," she says.
At the root of the Cat Valley experience is the desire to connect with listeners, and that comes through both in the humor and the sincerity that they display. "We're hoping that other people that have had similar experiences to us will…" Hegge pauses, searching for the right word. "…come party with us!" Flinn finishes, with a laugh.
"Yeah, come party with us," Hegge agrees, "but we're also hoping they connect with this album and can relate to it. We're hoping it'll be especially relatable to people who feel like they've been left out of the narrative."
Asking a band to describe its sound can lead to a certain amount of frustration, but there is no hesitation here. "I think if you like indie rock, if you like garage rock, if you like surf rock, you'll probably like our band," says Finn. "And I think we fit in sonically with a lot of our influences, the bands that we love, like Girlpool, Sleater-Kinney, La Luz, Screaming Females, and the Breeders."
You'll have the chance to find out when Cat Valley host an album release show at the Shakedown on November 18th, or by purchasing their material on their Bandcamp site.
Featured photo by Tommy Calderon Photography