Ramona Abbott's parents raised her to believe that she could do anything she set her mind to.
"They were totally involved in all of my school and extracurricular activities and taught me young about the importance of community involvement," she says.

Though no one who knows her now believes it, Ramona was a very shy child, with an utter terror of public speaking and performing. Picking up the flute joining singing groups helped her start to overcome those terrors.
Her career path has been full of twists and turns. She started in the engineering world as a drafter and designer, and then transitioned into engineering leadership—all without an engineering degree or an MBA.
"My interests have always been too varied to commit to one path," she says, and then laughs. "The line between Renaissance Woman and flibbertigibbet is a thin one."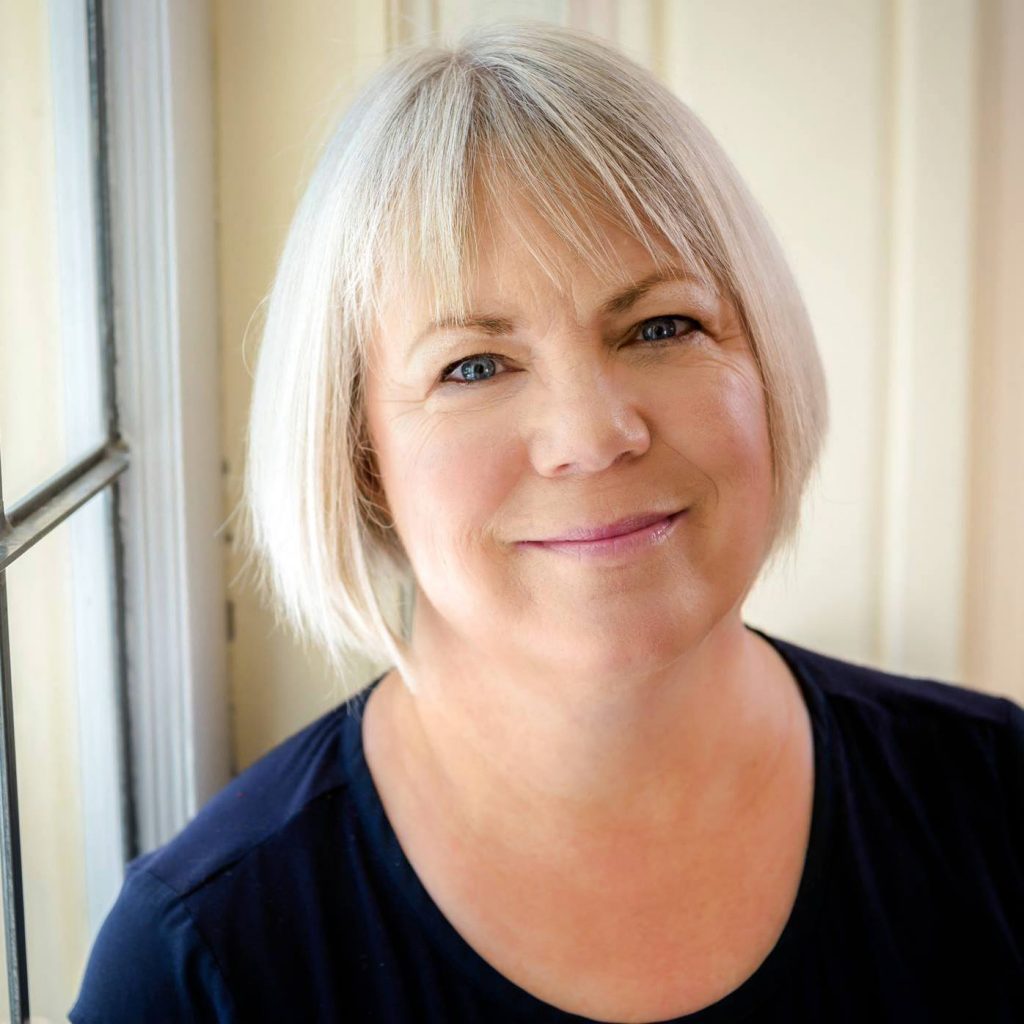 After going back to school at The Evergreen State College, she returned to the world of engineering as a supervisor and manager, coordinating design teams across the western United States.
She and her husband, Ken Kutner, moved to Bellingham in 2001, just as things were slowing down economically, and she began consulting and teaching management, supervision, leadership, and other business skills, both as an independent contractor, and as an adjunct professor at Bellingham Technical College. One thing led to another, she says, and in fine Bellingham tradition, volunteering to write articles for the Mount Baker Theatre turned into a marketing job there.
After a few years, she moved on to her current job with the Bellingham Symphony Orchestra (BSO), in marketing and communication. She's also filled in as interim executive director—twice.
During her time at college as a returning student, Ramona hand-painted clothing and made jewelry to help support her scholastic efforts and learned that she enjoys creating far more than selling her own products. (Her other occupations hand avocations have included jewelry design; she's the woman behind Wrist Rocks.)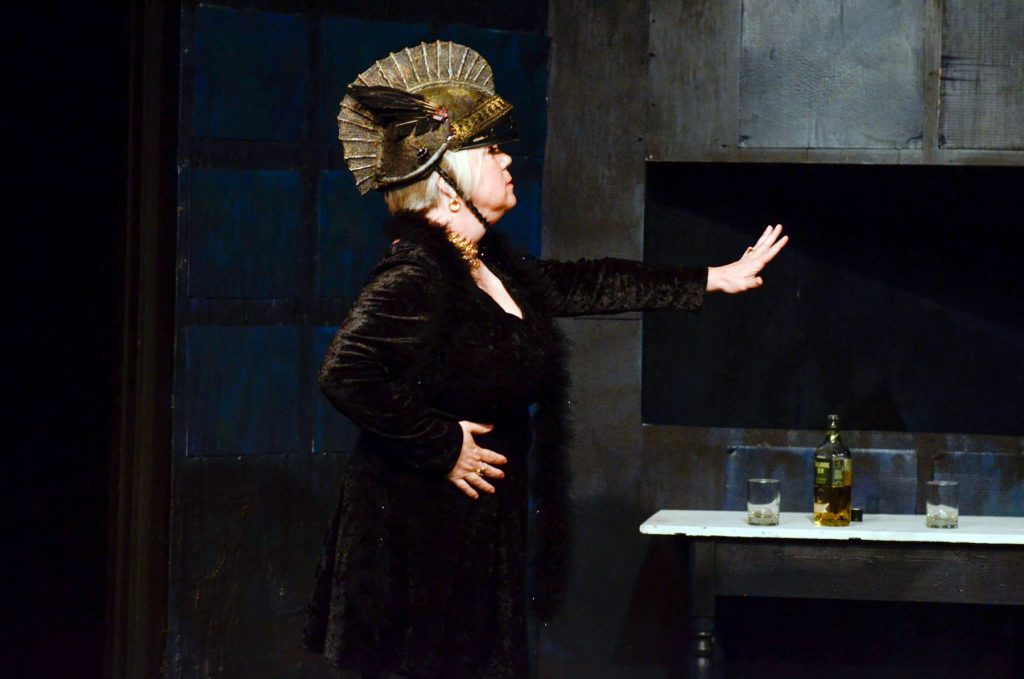 "It's an irony that I ended up in marketing," she says, "but it's far easier to promote things other than oneself, at least for me."
When the couple moved to Bellingham and designed their house and outbuildings, a studio was first on her list.
"I'd been working out of small rooms, or areas, for years, and I wanted a full creative space in which to play," she says. "In addition to jewelry, I also create beaded mirrors, hats, and am starting to dabble in miniatures. I've participated on and off in the Whatcom Artist Studio Tour since moving to Bellingham. My studio is my working space, my play space, and my dream space."
Ramona had been involved in some theater projects when she was young, but it wasn't until coming to Bellingham and getting involved with the Upfront Theatre and the iDiOM that she really got back into acting.
"Improvisation was new to me, and rapidly became a favorite art form," she says. She also studied at Second City Chicago and iO Chicago and performed at those venues in student shows.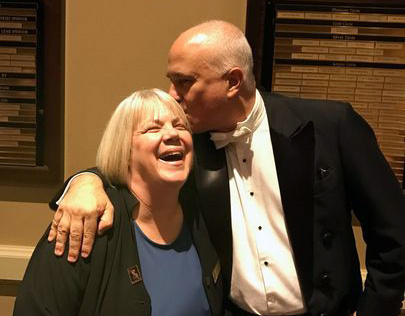 With her degree in history and writing, Ramona has enjoyed writing for a couple of "48-Hour" festivals at the iDiOM and the Sylvia Center for the Arts, on top of acting.
"All of this has led to a fair amount of video work—commercials, short films, and web series," she says. "It's a constant surprise to me how much this formerly painfully shy kid loves, loves, loves being on stage."
Ramona believes that leadership is natural to some and thrust on others.
"Leadership is, at its most basic, helping others achieve more than they think they can by creating opportunity, supporting their efforts, removing obstacles, and energizing their sense of purpose," she says. "With a big dose of vision, creativity, and tolerance for failure in the spirit of learning thrown in."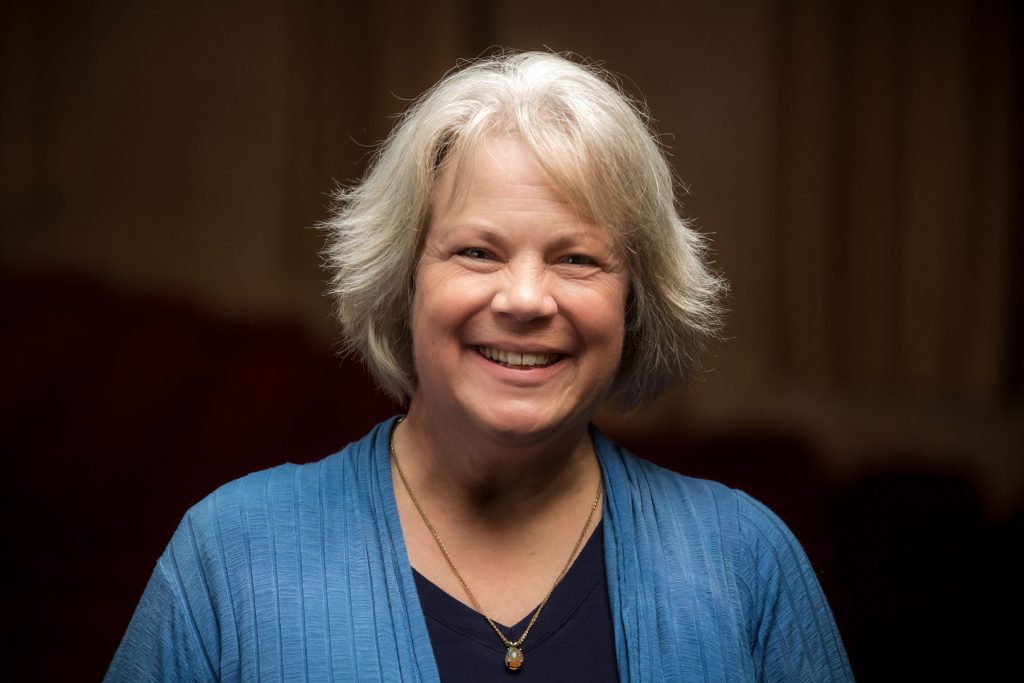 Few things give her more delight than helping others attain and hone these skills, which serve folks well in any walk of life, whether or not in formal positions of leadership.
Ramona Abbott will be the narrator in this year's Bellingham Symphony Orchestra's Holiday Joy concert at 7:30 p.m. December 4 and 3 p.m. December 5 at Mount Baker Theatre.
"Luckily," she jokes, "I can still read an orchestral score—or think I can; we will soon see!" She's preparing for the narration by tapping into her musical muscle memories and learning the piece completely.
"This is a narrated piece," she says, "so it's not like I'll be reciting from memory, but knowing any material well allows for far more dramatic freedom in expression that brings the work alive."
Gail Ridenour, executive director of the BSO, has known Ramona for about five and a half years.
"From being someone who I can rely on for anything—even filling in for me on maternity leave—to being a joy to work with, I don't know what we would do without her at the BSO," Gail says. "It's rare to find someone like this."
Ramona's parents, both classical music aficianados, are deceased but, she says, "they would be busting their buttons with pride and joy about this event. My performing with the BSO in this concert brings my artistic life full circle, and I'm thrilled and honored to have been selected to narrate this classic piece."