Phyllis Self's home art room is a sanctuary of drawers filled with hundreds of pastels and still-life canvases on every wall that isn't otherwise a window, overlooking stunning Bellingham Bay. This is where she currently spends at much time as possible, dedicating at least two hours every week on Zoom, creating beauty with other local artists.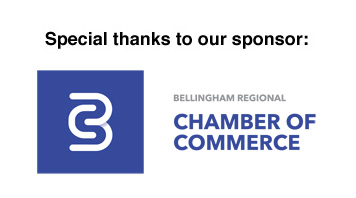 For decades, Phyllis had been so focused on raising a family and doing volunteer work that she was "too busy" to make art. Phyllis is a phenomenal community volunteer, having donated hundreds of hours to local Whatcom County organizations. She received the Mayor's Arts Award in 1994 and was named Bellingham Regional Chamber of Commerce's "Woman of the Year" in 2009.
Phyllis was born and raised in Schenectady, New York. Education was important in her family—her father was the school superintendent. "The district was a nine-mile radius with a lot of apple farms," she recalls. She majored in German at Duke University and, while there, became chapter president of the campus's YWCA. The National YWCA took notice of her skills and invited her to attend Leadership School at the Pacific School of Religion in Berkeley, California, for a summer.
Shortly before college graduation, Phyllis was again contacted by the Y and invited to apply for a position in Bangkok. The enticing offer included an around-the-world plane ticket. She wrote back, asking for more information, and received a response offering her the job. She accepted the position.
"They had built a new hostel, and part of my job was to see to the running of it for the foreign people who were coming to stay," she says, "and also for the working Thai young women. They weren't completely accepted by society at that point." After a year, in 1960, Phyllis moved to Cleveland to teach and began working on her master's degree. After teaching for only two weeks, she went on a blind date and met her future husband, Charlie, who had recently left the navy. They were married a year later, in Burnt Hills, New York.
For the next 26 years, Charlie's career moved the Selfs from Cleveland to New York, to New Jersey, to Washington D.C., to Boston and, later, to Arkansas, where Phyllis received an additional degree in counseling. She had been a school board president in Massachusetts but was defeated in her attempt to be on the Arkansas School Board, where she was told, "A woman shouldn't be on the School Board." Even so, while in Arkansas, Phyllis helped create the Four County Northwest Arkansas Crisis Intervention Center. President Bill Clinton, governor at the time, came for the ribbon cutting with 5-year-old Chelsea in tow. All this time, Charlie continued to move up the ranks in his retail management career.
As Charlie neared retirement in 1988, Phyllis anticipated it would be a good time to move away from the increasingly populated east coast. They first considered relocating to California, where their oldest son had attended college. Seeing a TV show about Washington state inspired a visit to old friends, Bellingham residents Joe and Judy Coons.
Charlie and Phyllis fell in love with the Pacific Northwest. "By the end of our week here," she says, "we were bidding on property." With the help of friends, their builder, other coincidences, and random luck, they eventually purchased a beautiful one-acre lot on the south side of Bellingham where they built their current home, with rooms and futons enough to host visits from their entire family. "When we're all together, there are 11 of us."
Once settled in Bellingham, Charlie got involved with board work and other business opportunities. Phyllis also hit the ground running. She set up her counseling practice in their home, where she saw clients for about 15 years.
Phyllis' energy and passion for education, art and the community are inspiring. She continues to work hard to make things happen, and her boundless joy and enthusiasm for this community makes it look effortless. (She's not quite as willing to be the focus of attention, as I discovered when I attempted to get her to commit to holding a showing of her own art.)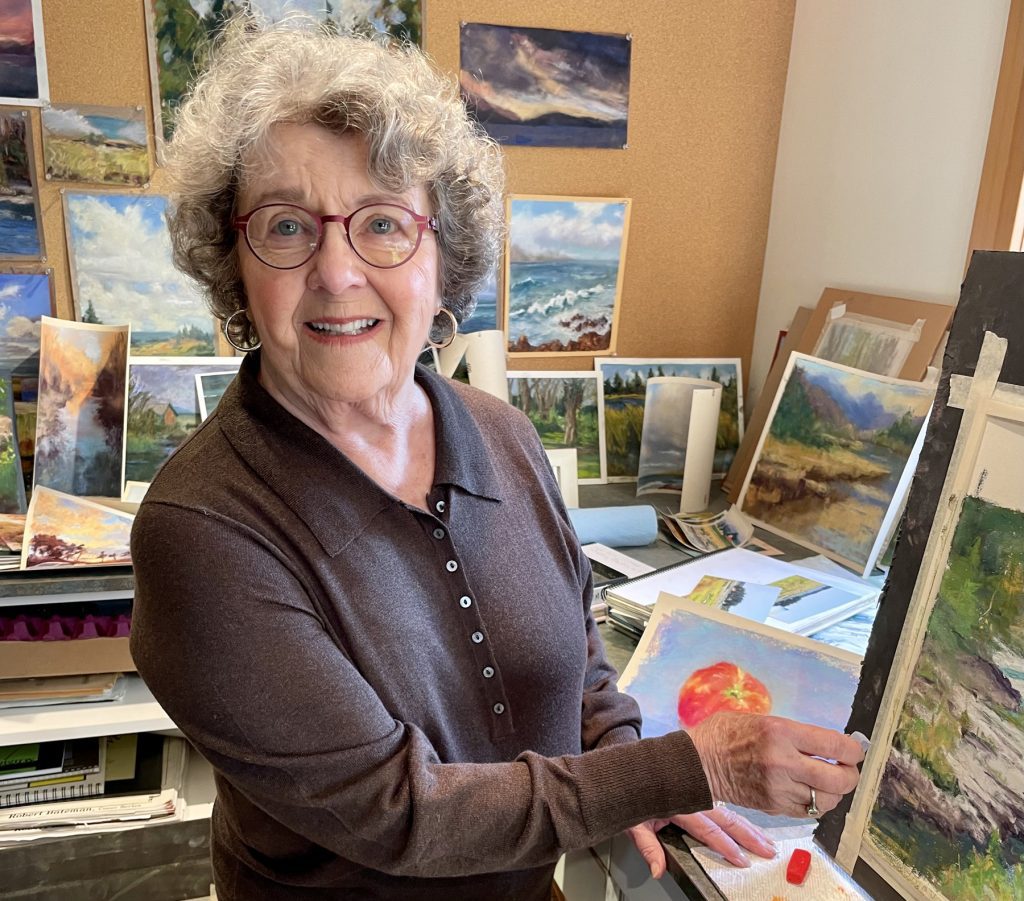 After a thoughtful moment, Phyllis expresses that of the many organizations she's worked with in Whatcom County, she's most proud of helping with the Mount Baker Theater (MBT) restoration, and, she adds, "holding the theater together financially and organizationally after the restoration."
Phyllis also co-chaired the Bellingham Arts Commission's "Bellingham 2000" event, and in 2007 worked to establish the Arts District downtown, with Steve Brinn, Jeff McClure, and Bob Goodwin. She assisted the Whatcom Museum with fundraising for the Lightcatcher, and later volunteered there as a docent.
She's equally proud of all her work with Whatcom Community College, where she was a trustee from 1996 to 2006, and has been a member of the WCC Foundation Board since 1999. Phyllis co-chaired the WCC program "Igniting Futures," which helped fund student scholarships, college programs, and emergency needs of students.
Phyllis also volunteered in the kindergarten classes for a few years at Alderwood Elementary. "This was just prior to COVID," she says. "I really miss those little kids." Currently, Phyllis is brainstorming methods that will ensure instructional equity at the elementary school level, such as tutoring opportunities, so that all students receive the education they need and deserve. Her concern is motivated by "4th and 5th grade students who have lost so much in the COVID year."
Phyllis hopes other community members looking for something to do will get involved. For those looking for guidance, she suggests they connect with an inspiring person and just start. "People can make a difference if they follow their heart."