Like it or not, credit scores play an important role in our daily lives.
From loan decisions to determinations on everything from insurance and car payments to cellphone bills and rent, a bad credit situation can have a detrimental effect on a person's ability to get ahead economically.
That's why First Fed has several new credit-building options for those with poor to no credit scores.
"As a community bank, our position is to support people's access to financial products and ability to participate fully in our economy," says Christine Walsh Rogers, First Fed's product strategy leader.
About 15% to 17% of Whatcom County residents are underserved by banking institutions in some way, according to First Fed research.
"There is a need out in the community to help with this," Walsh Rogers says. "These small programs can really help empower someone along their financial pathway."
Compass Account
One of First Fed's financial solutions is the Compass Account, an entry-level checking account certified under state and federal standards of Bank On—a program designed to ensure banking access to the unbanked and underbanked in American communities.
Many who lack access to bank accounts are instead forced to rely on predatory pay-day loan services, so access to a bank account and accompanying debit card is a big help to their financial situations.
The Compass Account features no ability to overdraft, no fees for insufficient funds, and just a $5 monthly maintenance fee. A valid driver's license isn't required to open a Compass Account, nor is a social security number or permanent address, as long as you have a verifiable mailing address such as an employer or social services agency.
That makes it a great account type for those with non-traditional forms of identification. Any form of government-approved ID, state or federal, is accepted, including tribal membership cards, IDs from other countries, and education-based ID cards.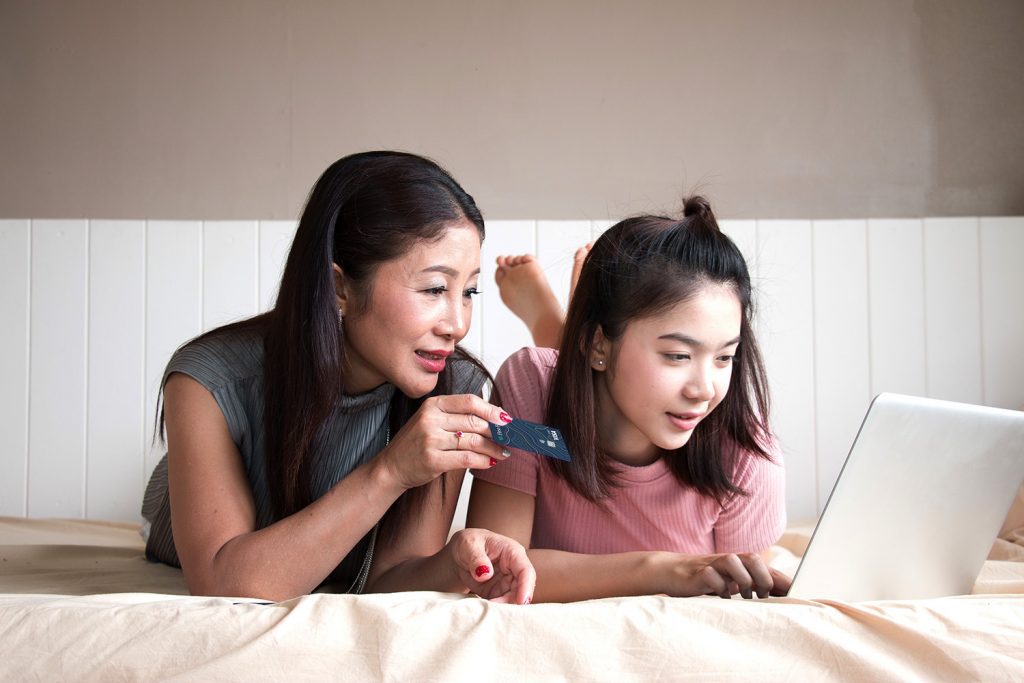 Credit Builder Loans
The second option, the Credit Builder loan program, allows someone to take out a small loan through investment in a certificate of deposit (CD), paying it back over time as a means to build credit while also developing savings discipline.
"Somebody who doesn't have any credit or any money can come in and get this, as long as they are qualified to make a monthly payment on it," Walsh Rogers says. "The goal is that they're building their credit by re-paying the loan, while that certificate of deposit is securing the loan."
While the loan payments are designed to be a manageable monthly amount, if a person is unable to make the monthly payment at any time during payment of the loan, they can work with First Fed to redeem the CD at that point, Walsh Rogers says. Whatever they've paid towards that loan is then considered equity in the CD.
As an example, Walsh Rogers says a recent customer spent eight months in the program before having to close out their loan. Once the loan was closed, they had access to the amount paid into the CD plus the interest that amount had generated.
Even if you close the loan out early, your credit will not be negatively affected, and in most cases, it will have improved. The very design of the program is to create a low-risk way for people to build and improve their credit scores.
The only truly disqualifying exception for participation in the Credit Builder program is a lien, such as for taxes or child support enforcement. "They can't have the kind of lien that would take priority and could take the funds out of the certificate of deposit," Walsh Rogers says.
A Better Future
The benefit of providing marginalized individuals with bank accounts has plenty of examples.
Recently, Walsh Rogers heard the story of a man recently released from prison. Due to most landlords requiring credit of some kind to secure a rental, the man was at a loss. But when he finally found a landlord who told him proof of a bank account would do, he opened up a Bank On account and secured a rental.
A permanent address can often lead to a person's next step in financial and personal well-being. The foothold gained by credit building can also help them pay less for insurance or a credit card, all while helping them gain the financial discipline that may one day lead to ownership of a home or vehicle.
"That sort of stability—knowing the homelessness crisis our community is facing—makes all of us better," she says. "We want to lift everybody up."
First Fed is an equal housing lender and member FDIC
Sponsored