As a pediatric nurse practitioner at Seattle Children's Hospital Urgent Care clinic, Lynn Pittsinger is seeing it firsthand: the increase in children with COVID-19 symptoms, positive tests for the illness and, ultimately, hospitalizations for it.
She is also seeing an unfortunate trend among the parents and caretakers of her young patients: many of them are not yet vaccinated.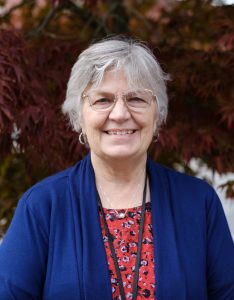 "It's of great concern to me," says Pittsinger, who's also a public health nurse supervisor for the Whatcom County Health Department (WCHD). "The only real way to protect children in this pandemic is for everyone who is eligible to get vaccinated and to mask up."
While adults in the United States are still being infected with COVID-19 at a far greater rate than children, the rise of the Delta variant has led to a substantial increase in children getting sick.
Since August 1, more than 57,000 children nationwide have been hospitalized according to recent data from the Centers for Disease Control (CDC). During the last week of August, Seattle Children's recorded its first death due to COVID-19. Nationwide, more than 430 children have died of the illness since the pandemic began and—so far—no child under age 12 can be vaccinated against it.
And of course, children are not just affected by their own infections. Many unvaccinated parents are dying of COVID-19, leaving their children as orphans. The U.S., says Pittsinger, now has the fourth-most orphaned children due to COVID-19 of any country in the world. "I know these parents would do anything for their children," she says. "If they had cancer, they would get it treated so they could stay healthy for their kids. It's the same idea with the vaccine—it's a simple shot that can prevent them from getting seriously ill, so they can be there to take care of their children."
Having treated a 3-year-old who contracted the disease twice, Pittsinger says she's baffled by those who believe immunity to COVID-19 is best gained through exposure rather than vaccination. In many cases, being convinced of the need for vaccination comes at a very high cost: people on their death beds pleading for the vaccine, and the deaths of spouses or children finally waking the unvaccinated up.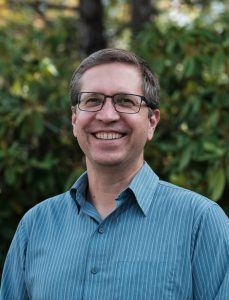 Although local children presenting with severe cases of COVID-19 are currently rare in Whatcom County, WCHD co-health officer Amy Harley says they have happened. Greg Thompson, WCHD's other co-health officer who works at Skagit Valley Hospital as an employee of Seattle Children's Hospital, says the odds of seeing more sick children increase with the overall number of community infections.
"The general number of kids we're seeing with COVID is increasing," he says. "In fact, the under-18 age group is the most rapidly increasing age group in Whatcom County with COVID now."
While local hospitals like Bellingham's PeaceHealth St. Joseph Medical Center and Skagit County's Skagit Valley Hospital—where Harley and Thompson respectively work as pediatric hospitalists—have been spared from the filling of pediatric units seen in states hard-hit by COVID-19's latest surge, Harley says that's no guarantee local pediatric care won't be compromised in the future.
"The limitations on the healthcare system in general right now, with constrained capacity, could definitely impact our ability to care for a high number of sick children from any cause," she says.
Back To School
With children back in school for in-person learning, the Whatcom County Health Department is working with local school districts to prevent the spread of COVID-19 using all available methods of prevention.
This includes the state-required vaccination of all educators, the wearing of masks for everyone, and the suggested vaccination of all children ages 12 and older.
While Harley says some parents have expressed concern about why their children are back in classrooms amid another surge, she says it's clear that in-person learning is best for children. The classroom fosters better learning outcomes, access to healthy foods and physical activity, and vital emotional and social growth.
"We're working to make schools as safe as they possibly can be, given the challenges that we're faced with right now," she says. "Being in the school environment is critical for the health of children in many facets."
With both children and parents taking more steps into classrooms and offices than they were a year ago, masking is especially important for protecting children not yet eligible for vaccination.
Pittsinger says it's important to wear masks in any public setting, regardless of vaccination status—especially when indoors or when distancing isn't possible. Pittsinger, Harley, and Thompson have all seen newborns diagnosed with symptomatic COVID-19, which is why Pittsinger suggests that if you must bring an infant into a public space, even pulling up the shield on a baby carrier may provide some level of protection.
Currently, children younger than five are being hospitalized with COVID-19 at a greater rate than those older than five, Thompson says.
Stay Healthy, Stay Happy
While there's still no timeline on Food and Drug Administration authorization for vaccination in children younger than 12, Harley says it's possible an FDA decision may be made before October 31. The likely scenario is emergency use authorization of the Pfizer vaccine for children ages 5 through age 11. (The vaccine is already fully approved for use in people 16 years and older.)
Currently, Harley and Thompson say that having as many vaccinated people as possible in an unvaccinated child's life can help provide a "cocoon" of protection. In addition to masking, social distancing, avoiding large gatherings, and good hand hygiene, monitoring for symptoms is a great way to avoid spreading or contracting COVID-19.
"As soon as anyone has any respiratory symptoms—if it looks like a cold, especially with a fever, a headache or any one of those things—get evaluated or get tested," Thompson says. "If you have symptoms, you should isolate until you've tested negative. Quickly isolating keeps you from spreading it if you have it."
While vaccine hesitancy continues to exist, Harley says that right now—with children back in school, a more contagious variant circulating, and a likely increase in seasonal flu transmission—is a pivotal moment in which you can help protect vulnerable children.
"We know that these vaccines are safe and effective, even down to children as young as 12," she says. "If there was a time to change your mind about vaccination—if you were leaning against it before and are considering it now—this is the time."
Thompson agrees. More than 5 billion doses of COVID-19 vaccines have been given out worldwide, and it is clear the safety and efficacy of them outweighs a roll of the dice in acquiring immunity through infection.
"We've seen a lot of people with a chronic illness arising out of infection," he says. "The vaccines are our best way to prevent hospitalization, prevent death, and prevent the long-term complications of COVID."
As the Delta variant continues to stifle a return to pre-pandemic normal, and continues to frustrate many local residents, Thompson has one last piece of advice. It's not medical in nature, but just a simple request: Be kind.
"I know that there are a lot of very polarizing, strongly held opinions, but be kind to your healthcare providers, be kind to the children around you, be kind to your teachers, and be kind to people whose opinions you disagree with," he says. "Just be kind. Because once COVID is over, we're still neighbors."
Sponsored