If you're competing in the upcoming Bellingham Bay Marathon, or preparing to participate in any other running event of considerable distance, you're probably not dwelling on the potential to get hurt.
But as with any strenuous athletic endeavor, there are a number of issues to be mindful of when attempting to complete a race. To make it to the finish line in good health, you first need to stand on the starting line in good health.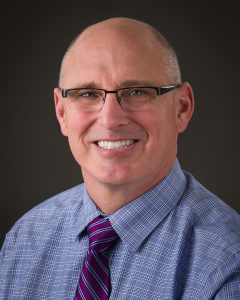 Dr. Robert Rush, a PeaceHealth board-certified surgeon, is also the medical director for this year's marathon and will oversee its first aid stations. In preparing the race's aid stations, Dr. Rush says medical staff examined past events to properly prepare for the issues they're most likely to see.  
Among the most common concerns for any long-distance event is dehydration. Dr. Rush says proper hydration of your body should start well before the race does, ideally about five to seven days beforehand.
"Start drinking a little more water than you normally do," he says, of increasing hydration. "And it should be just water—not juices or sodas or anything like that. Just pure water."
In conjunction with proper pre-race hydration, Dr. Rush says it's important to stop and re-hydrate at all of the course's multiple hydration stations, which are spaced every few miles along the course. Even if you feel okay and are tempted to skip a station, Dr. Rush says you shouldn't. Consume at least some amount of replenishing fluid to help out your body.
Another big concern for runners is pain relief. Miles of marathon running take their toll on most in the form of cramps, aches and pains. Joint pain is especially common. While many may be tempted to take ibuprofen-containing pain relievers like Motrin or Advil, Dr. Rush recommends Tylenol, which contains acetaminophen as its primary pain-reliever.
"Motrin can, when you're dehydrated, exacerbate any underlying kidney issues," Dr. Rush says. "You want to try to avoid the non-steroidal, anti-inflammatories other than Tylenol."
Skin irritation and chafing, especially of sensitive areas, is another concern. Irritation of the thighs, groin, and nipples in both men and women is common and unpleasant. Among the best ways to avoid these issues is to wear the right fabrics on race day.
"Make sure everything's synthetic and easy to dry," Dr. Rush says. "Cotton really holds onto the moisture and makes it worse."
Any number of store-bought lubricating balms can help with chafing or irritation. Dr. Rush says to consider covering nipples with Band-Aids, other coverings, or using Vaseline as protectant. 
Blisters are also very common, and there are many topical ointments that can help. Applying moleskin adhesive padding in blister-prone areas can also lessen or prevent the impact of blisters on your race. D. Rush says the best way not to lessen the chance of blisters, though, is to properly break-in your running shoes. Unless some last-minute catastrophe befalls the pair you plan to race in, Dr. Rush says you should ideally allow a one- to two-month break-in period.
And just like your shoes, properly breaking in your body with regular training can help prevent other issues, like shin splints.
"You really want to make sure you get a good three-month start on your running program before a marathon," Dr. Rush says. "If you suddenly do a large amount of exercise without working up to it, there can be all kinds of joint issues and other issues."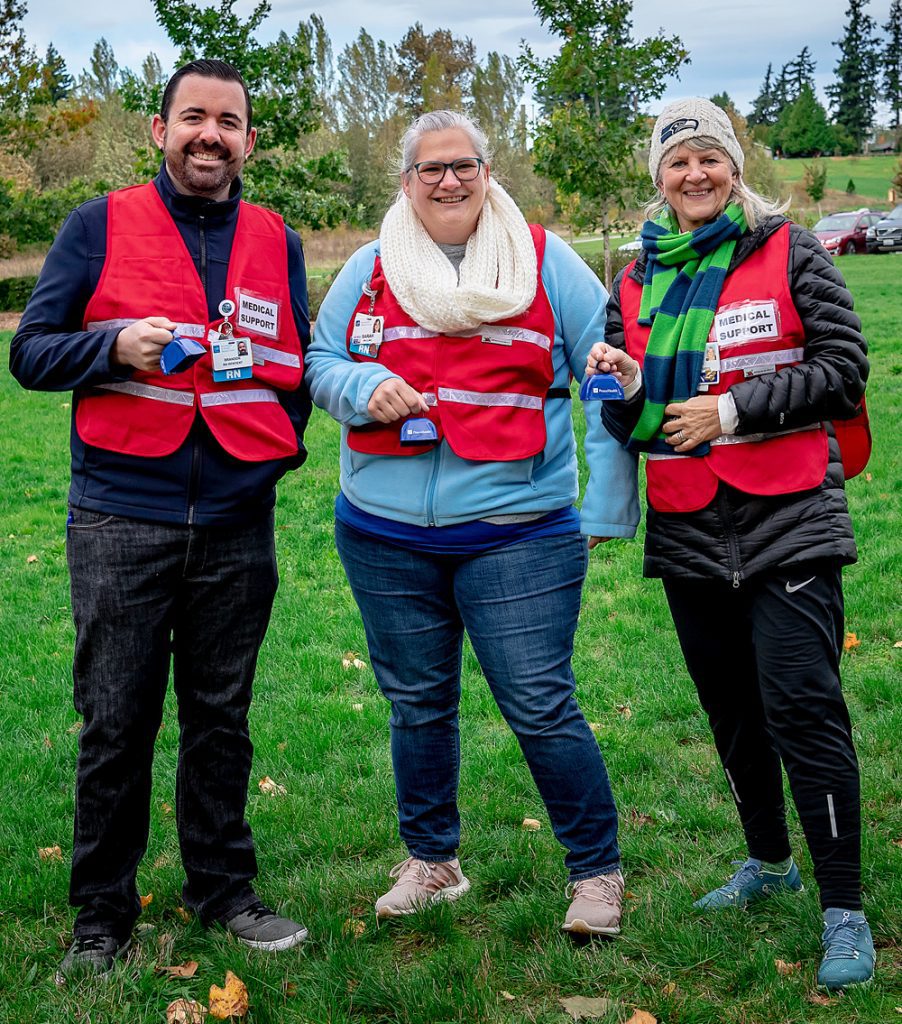 Train with the idea that these issues can affect you. If they do, properly rest and heal before resuming training. Be sure to properly stretch to help your muscles stay loose and strong, and consider running on uneven terrain with a treadmill, elliptical machine, or good old-fashioned hill run.
If something more serious than the aforementioned occurs during your race, such as chest pain, breathing issues, broken bones, or a severe sprain, Dr. Rush says it's important to have medical help come to you instead of trying to reach the nearest aid tent. If you're unable to call 911 yourself, have the nearest available person do so.
And of course, as with any public event in the age of COVID-19, being both vaccinated and masked can help keep you safe. This is especially important in areas where social distancing isn't possible, Dr. Rush says, like the pre-race staging area and the start of the race itself.
At the end of the day, training right and listening to your body can make all the difference in a successful and injury-free run to your next personal best race time.
"I really hope people are prepared for this," says Dr. Rush. "Being healthy and prepared at the starting line is the single best thing you can do to make sure you make it through the race without having to visit the medical tent."