As a trusted provider of plumbing and HVAC services throughout Whatcom, Skagit, Island, and northern Snohomish Counties, CPI Plumbing & Heating takes great pride in the top-notch work it does for customers.
Part of that top-notch service comes from providing CPI technicians with the resources they need to succeed in the field, and chief among those resources is the company's training facility. Housed at CPI's Mount Vernon warehouse headquarters since 2019, the training lab provides a three-pronged approach to helping technicians learn or refresh the skills they need for all plumbing and heating jobs.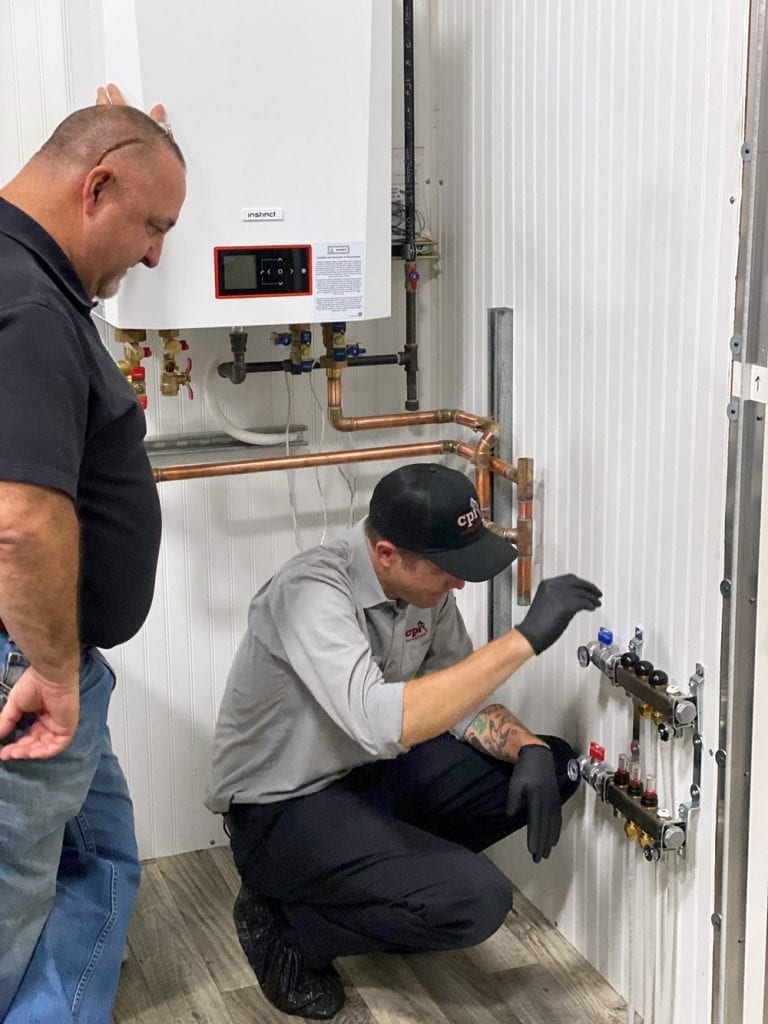 "We felt a need to train from within," says Sarah Eckenrode, CPI's head of marketing. "We truly believe that our employees are our most valuable asset, and we wanted to find a way to really give them a comprehensive, hands-on training experience."
The training lab provides a combination of classroom instruction, virtual reality exercises, and hands-on equipment trainings. Fully-plumbed and containing every piece of equipment a CPI technician might encounter in the field, the lab can address a wide range of situations a technician may face.
This is especially important for new hires that might also be new to the industry. The lab helps them build the skills they need to succeed. As part of CPI's apprenticeship program, the lab is overseen mainly by Steve Murray, the company's HVAC department manager. Murray has decades of industry experience and is a licensed journeyman plumber, a certified vocational instructor, and a licensed 06A Specialty electrician.
He also serves as a member of the CITC Mechanical Trades Apprenticeship Council, is a CEU instructor for both online and live classes and has developed more than two dozen courses for Washington State as well as Oregon, Florida, and several other states.
Simply put, anyone who walks into CPI's training lab is in very good hands.
Once a technician moves beyond the apprenticeship program's classroom and virtual reality work, they get to work on actual equipment, much of which has been generously donated to the lab by manufacturers or supply companies.
On the plumbing side, the training facility includes household set-ups like a kitchen faucet and sink, a bathroom faucet and sink, a toilet, shower and tub, and dishwasher. Technicians learn the proper way to remove, install and repair these devices.
The plumbing portion of the lab also contains a urinal and flushometer, a backflow preventer where technicians learn how to protect potable water and prevent cross contamination, and a space to learn about testing and treating water filtration and softening systems.
There's also a crawl space training area underneath the elevated training lab, where technicians learn all about piping systems and the various methods for assembling, installing, and replacing pipes.
The second part of the lab is dedicated to HVAC. It includes a boiler, an air handler, an electric furnace, a standard-efficiency furnace, a high-efficiency furnace, a washing machine drain, and a floor drain. All manner of hot water heaters are also found here—electric, natural gas, tankless, and stainless steel—as is a thermostat.
CPI's website has a 3-D virtual tour of the facility on its website. Developed by Laura Rex of Stitched 360 Imaging, the tour provides detailed synopses of each part of the lab and allows customers and future technicians to see how the lab is laid out.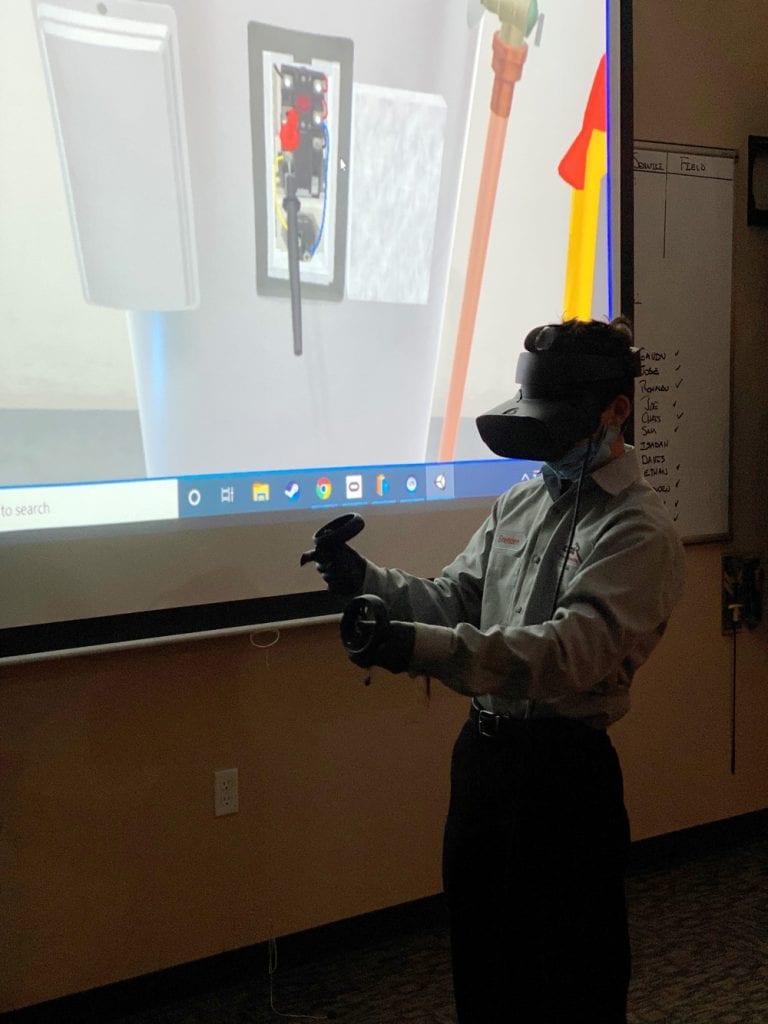 All in all, the CPI training lab is crucial to how CPI Heating & Plumbing provides quality, professional service "The CPI Way," ensuring that when a CPI technician arrives at your building, they have the tools and experience to get the job done right.
"We owe it to our technicians to make them the best they can be," Eckenrode says. "We set them up for success so they can provide our customers with five-star service."
Sponsored