When Grant Donnellan, concertmaster of Bellingham Symphony Orchestra, announced his retirement in July 2020, music director Yaniv Attar knew finding someone for first chair would be a long process.
"The concertmaster position is not just being a fantastic player," says Attar, "the concertmaster is almost like another conductor. And besides playing, they have to connect to our players, be able to motivate them, inspire them, and enable them to do their best. There must be trust between the players and the concertmaster, so character is very important."
The selection committee was made of all the string principals plus a few more players, board members, community members, and staff, as well as an outside consultant, Elisa Barston, principal second violin of the Seattle Symphony.
"We asked in the first round for people to send resumes and recordings before narrowing down the list," Attar says. "Before the live round, we Zoomed with each of the candidates, and then the final seven candidates came to Bellingham and played live for us at the theater."
Applicants played Bach, a classical concerto, a romantic concerto, and different orchestral excerpts.
"The level was extremely high, so the job was not easy," says Attar, "but we all felt that the combination of superb musicianship and calm and warm character of Dawn Posey would be a perfect fit for the orchestra."
New concertmaster Dawn Posey
Posey is the featured soloist in the first concerts of the 2021-2022 season, September 25 and 26 at Mount Baker Theatre. Other soloists this season are Demarre McGill, Jessica Choe, Bella Hristova, Daniel Bolshoy, and Alex Klein.
Posey says she grew up in a music-making household: her father was a conductor and bassoonist; her mom was a church organist, piano teacher, and harpsichordist; her sister played the oboe; and her brother played the bassoon.
"Once I became aware enough to observe the instruments in the orchestra, I decided the violin looked like the easiest instrument to play," Posey says, "based on it not being a wind instrument (because that looked hard) and portability (cello and bass looked too big to carry)."
Posey started Suzuki training when she was 5, and her parents took a sabbatical to China when she was 13, where she began studying with the concertmaster of an orchestra there.
"Neither of us spoke each other's language but we were able to communicate through music," says Posey. "It was then that I realized a deep connection with music through the violin and decided this was what I wanted to do with my life."
Posey has been active in chamber ensembles and symphonies, as well as a soloist.
"Chamber music is wonderful," she says, "because you have a great deal of autonomy, and a small group can be so agile in performance. You can change the feel of a passage on a dime and intimately connect with the audience and each other."
She says orchestral playing is thrilling because you become a part of a sound you'd never be able to create alone. "There is nothing like being in the middle of this large, breathing entity as it creates moods and colors."
Posey also enjoy solo playing, and says it provides a unique personal challenge. "For me, being in the spotlight is always exciting. However, I always look at both orchestral and solo playing as being chamber music. No matter what, everyone has to be listening and working together. It's the ultimate team sport."
She also enjoys playing contemporary music. Currently, her favorite composers are Strauss, Jessie Montgomery, and Gabriela Frank."
When not studying scores, Posey likes to listen to music with funk and soul influences mixed with hip hop and dance music.
What brings her joy about performing?
"I had an artist friend once describe performing this way: It's like you have little strings coming out of your heart to the audience, and they have little strings coming out of theirs, and they're all reaching and connecting to each other."
"That, to me, is pure joy."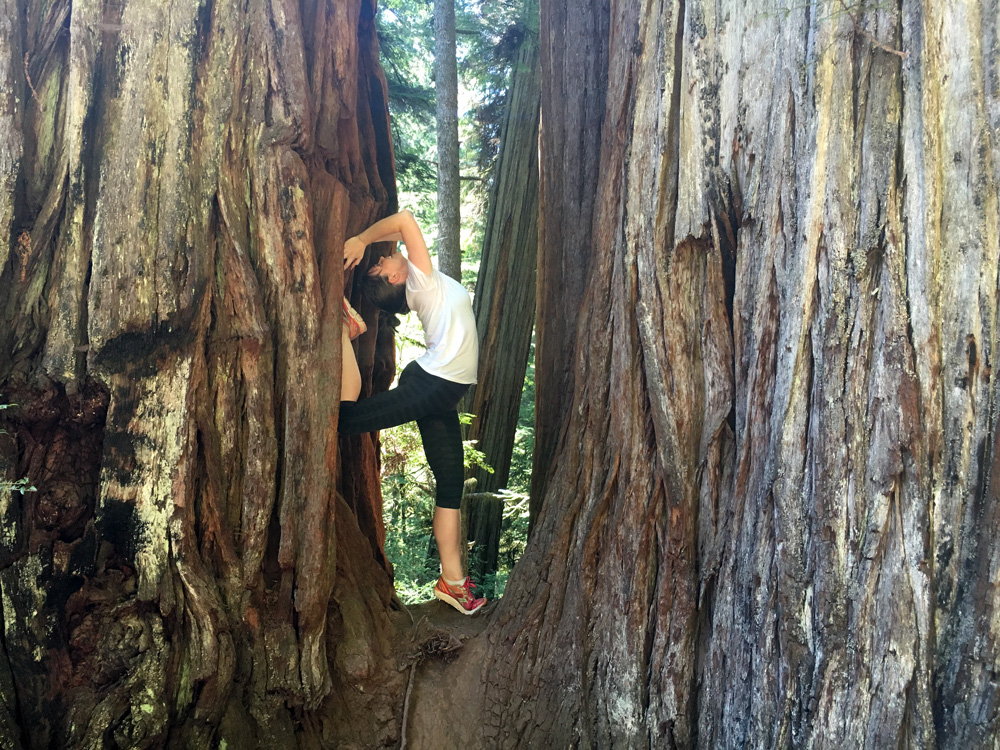 Dawn admits she's a recovering yoga teacher.
"I used to teach a lot, thinking it could be a fulfilling side hustle and a way to find a better balance in my life," she says. "It kind of took over after a while and I ran out of hours in the day to maintain my own yoga practice, so I decided to take a step back. I might get back into it again someday, I really loved being able to help guide people to a place where they felt better than when they walked in the door." 
Upcoming BSO season
Due to COVID, this year's BSO season will be a little different, says Attar. The orchestra is much smaller, with fewer wind instruments and essentially no brass.
There will also be two performances of each concert, on Saturday evenings and Sunday afternoons, so audiences can be socially distanced.
"The size of the orchestra also gives us the opportunity to do repertoire that normally we would not perform because we are such a big orchestra," Attar says.
"Our baroque concert on November 20 and 21 will be very cool," he says, "with seven soloists: Alex Klein on oboe, Michael Partington and myself on guitars, and four of our violin principals."
Attar is also thrilled to have the annual Harmony from Discord concert in May, which will have a special commission by Jonathan Leshnoff, one of his favorite American living composers.
It's so exciting to go back to live concerts," says Attar. "I know everyone has missed it, and there's no replacement to experiencing live music together."
For details about Bellingham Symphony Orchestra, please visit www.bellinghamsymphony.org. Go to Mount Baker Theatre at 104 N. Commercial Street, or call 360-734-6080, for tickets.