Local shoppers wave at diners sitting up front at Lynden's Fairway Cafe, smile at the barber next door busy clipping hair, and then stop at the next business to see the cat. Many passersby stop (and then go in) at ClickTek because of the very outgoing cat sitting, sleeping, or seemingly performing in the window on a combination cardboard castle/cat tree.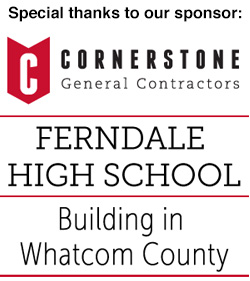 According to ClickTek owner Jeremy Schuitema, the dainty female cat, named Typo, was discovered two and a half years ago as a tiny kitten hiding under a car in the adjacent parking lot.
Since Jeremy's family had a house full of pets—three cats and two dogs—the little cat took up residence at the shop. She enjoyed running around their keyboards, resulting in typos—hence her name. "Even when tiny, Typo was friendly with people."
While Schuitema and I talk, Typo gets up from her cardboard castle made from used boxes, walks past furry play mice on the floor, and begins to roll around.
Typo's job is to be a greeter. Jeremy gave me a tour of the entire shop, pointing out Typo's favorite spots and perches in addition to the tower and castle in the window. One customer created a cartoon of Typo to be used for stickers; the first batch of 200 were quickly given away. The next is on order.
"She watches the window in the evening and sleeps," he says. "She gets so much attention. About 50 percent of the visitors are for her. They bring gifts and I have a drawer of treats." He lifts a small gift bag on the counter and pulls out treats, little cat toys. They had just been left by a fan.
Pets at Work
An article in Scientific American dated May 11, 2017, detailed the rising popularity of office pets. "It's growing increasingly common to see pets at work, especially at smaller company settings in New York City. LinkedIn has 178 results for 'dog friendly' jobs in New York, which presumably means they either have a designated 'office dog' or multiple employees may bring their dogs in. Big names like Google, Mashable, and Amazon have pet-friendly policies that welcome non-assistive companions into the office on a daily basis."
Shadow in Nooksack
At Scheffer Welding and Repair, in Nooksack, farmers often stop by, bring broken equipment, visit with Kevin Scheffer, and lean over to pet pup Shadow.
Shadow originally belonged to one of Kevin and Debbie Scheffer's sons, "but when he moved to an apartment, Shadow stayed with us," says Debbie. "One summer a few years ago, Shadow started riding with Kevin to do irrigation (on their farm) and they've been together ever since—from field work in the spring to guarding the shop and greeting customers with his bark all year round."
A Nooksack mom and her four little girls were walking down the sidewalk and saw the shop ahead. Their reaction? They giggled, squealed and ran to hug Shadow. He took it in stride. Yes, Shadow is a bit of a celeb—at least to them. And they aren't alone in this rural town.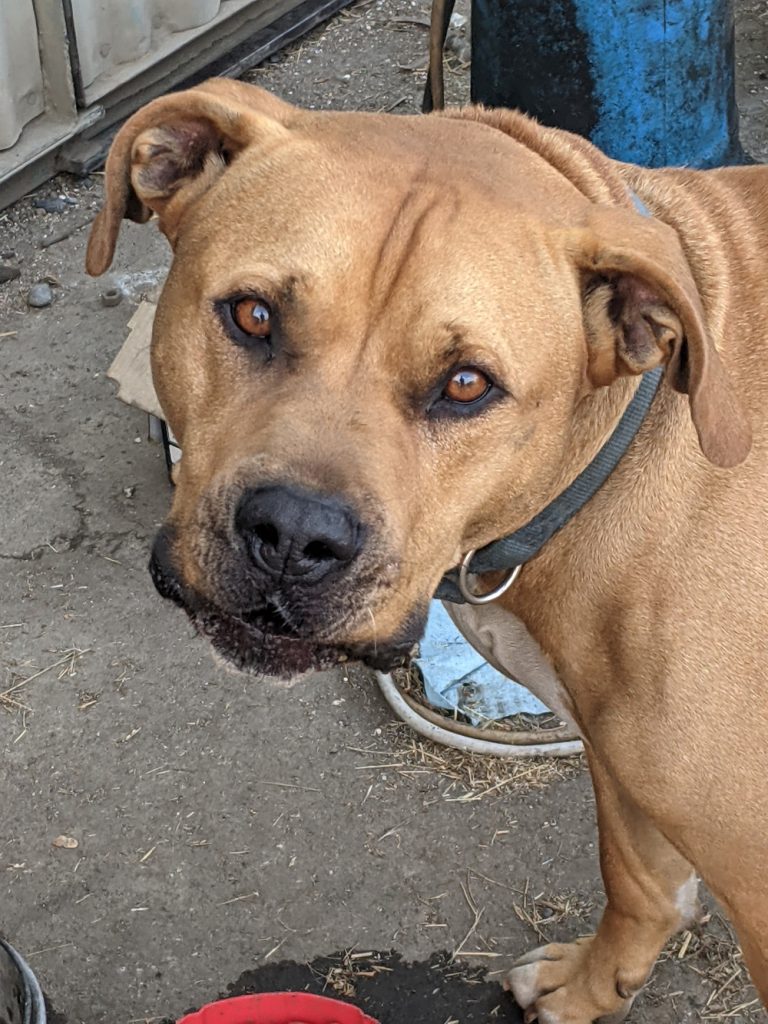 "Many customers bring him treats and he knows who they are," Debbie says. "Shadow has become a fixture at the shop as is usually found lying near the front entrance. He's the best dog we've ever had. He's about seven years old and has been working with Kevin for four years."
Cinder-Block at Northshore Vet
Cinder-Block, originally known as Cinder, became nationally known in November 2019 after a feature in the Washington Post titled, "Cinder-Block is the reluctant poster cat for a pet obesity epidemic, vets say."
How did a Bellingham cat catch the eye of national press? A video of the then-obese cat had gone viral, resulting in Cinder-Block's own Instagram page, currently with 141,000 followers.
Video of the very hefty Cinder-Block obese in a blue harness went viral just days after her veterinarian at Northshore Veterinary Hospital posted it to Facebook: "Sitting still at the edge of an underwater treadmill, the 22-pound feline moved one wet gray paw with the belt and meowed plaintively to an off-screen vet tech encouraging her feeble workout." Far too many humans could identify with the apathy to and frustration with exercise.
That was then, and this is now. A call to Northshore Veterinary Hospital in summer of 2021 and the front desk explained a staff member named Jan had taken CinderBlock home, with visits to the office, and the cat has lost weight (following prescription weight-loss food and the exercise).
As you drive around town, stop to see your doctor, keep your eye out for the non-humans in the offices you visit.
Author's Note: Elisa Claassen has owned many cats and dogs—and a few ponies—over time. When her Mom died three years ago, followed by her lone cat, her doctor strongly suggested—practically prescribed—getting another pet. She now has two indoor cats and one outdoor cat. She also enjoys meeting other pets on her walks and in shops, which gave her the idea for this story. After posting a request on Facebook for suggestions for the story, a huge response of tips followed, including a kitten and a "dragon" at Echo Chernik Gallery in Fairhaven, a shop dog at Northwest Yarns, a cat at My Garden Nursery, a dog Bella at Hotel Bellwether, and a dog Darwin at Spencer Audiology.