Founded when the city was still four separate towns, Western Washington University remains one of Bellingham's most notable institutions. The four-year college has shaped Bellingham's community for over a century.
"Western is—what, now?—the second largest employer in Whatcom County," says Director of Heritage Resources Elizabeth Joffrion. "A lot of students stay here and end up working in the workforce and bring that education back to the community."
Western began as Northwest Normal School in Lynden in 1886 and became New Whatcom Normal School after moving to Bellingham in 1895. Its name changed to State Normal School at Whatcom, Washington State Normal School at Bellingham, and Western Washington College of Education as towns merged and it became a four-year school. Western gained university status in 1977. Today, it enrolls over 16,000 students.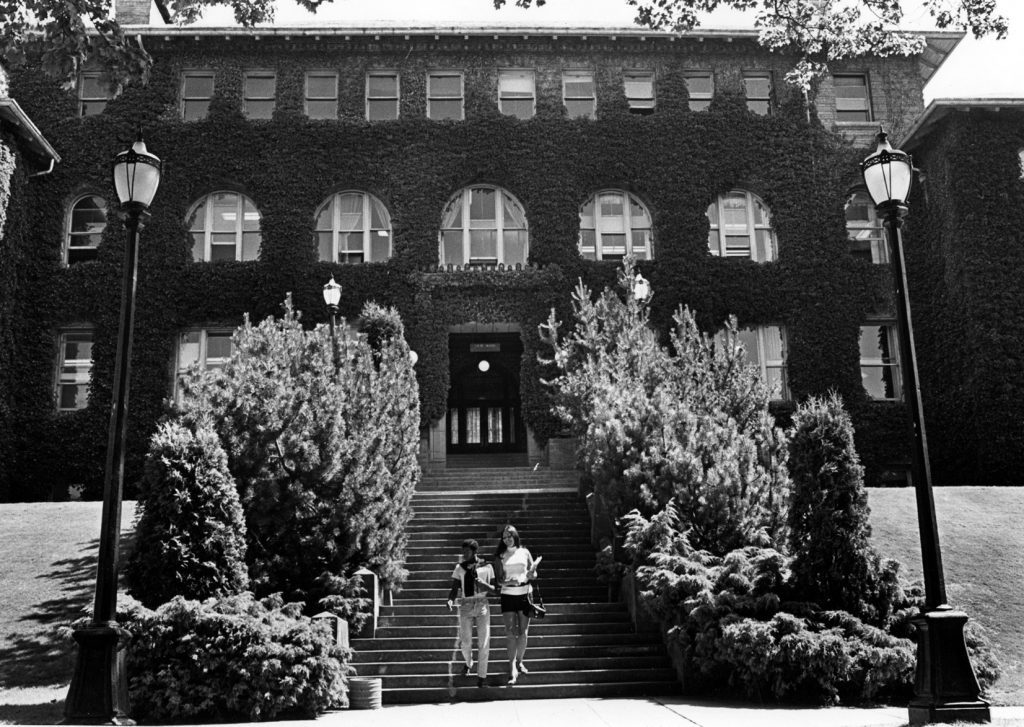 "Bellingham and Western have a had a very good mutual relationship," says Office of University Communications Director Paul Cocke. "There's all kinds of research that shows that communities with a university in their location benefit in a lot of ways."
A look into Western's history reveals community at the forefront.
Humble Beginnings
Phoebe Judson started Northwest Normal School to educate teachers—mainly women, although men enrolled, as well. Whatcom County's lumber, fishing, and coal industries increased demand for public schools and trained teachers. The private school closed in 1892, spurring Whatcom County representatives' 1893 call for normal school funding from the state legislature. In 1895, appointed commissioners chose a 10-acre New Whatcom site over Ferndale, Lynden, and Blaine locations.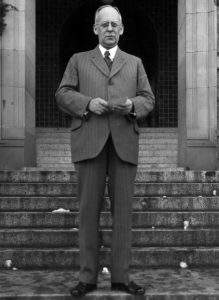 "Old Main functioned as pretty much the university for a number of years," says Joffrion. Classes opened in Old Main in 1899. First president Edward T. Mathes and first librarian Mabel Zoe Wilson inspired the names of Mathes Hall and Wilson. Edens Hall became the first residential facility in 1903 and the science laboratory (later "Campus School," now Miller Hall) started in 1910. That year saw 1,040 students enrolled.
Whatcom Normal School expanded into the 1910s and '20s as schools nationwide shifted toward a twentieth-century model of general education. "Over the years, it became more focused on liberal arts and expanded its educational mission," Joffrion says.
Appointed in 1923, President Charles A. Fisher was instrumental in expanding the liberal arts. The school became four-year Western Washington College of Education in 1937. Governor Clarence Martin controversially fired Fisher in 1939, a year after Bellingham Herald editor Frank Sefrit led a citizen's committee accusing him of communism.
"That was really a bit of a clash of Western moving more in a progressive liberal arts direction with its education that was maybe a bit out of alignment with the community consciousness of what education meant," says Joffrion.
Mid-Twentieth Century WWU
In the 1960s, Western enrollment grew from 3,000 to over 10,000 students alongside a national movement.
"There was a great increase in people seeking a college education and that was experienced nationally," says Joffrion. "A lot of these smaller regional schools became part of a broader state system and there was a commitment within state legislatures to advance the goals of higher education."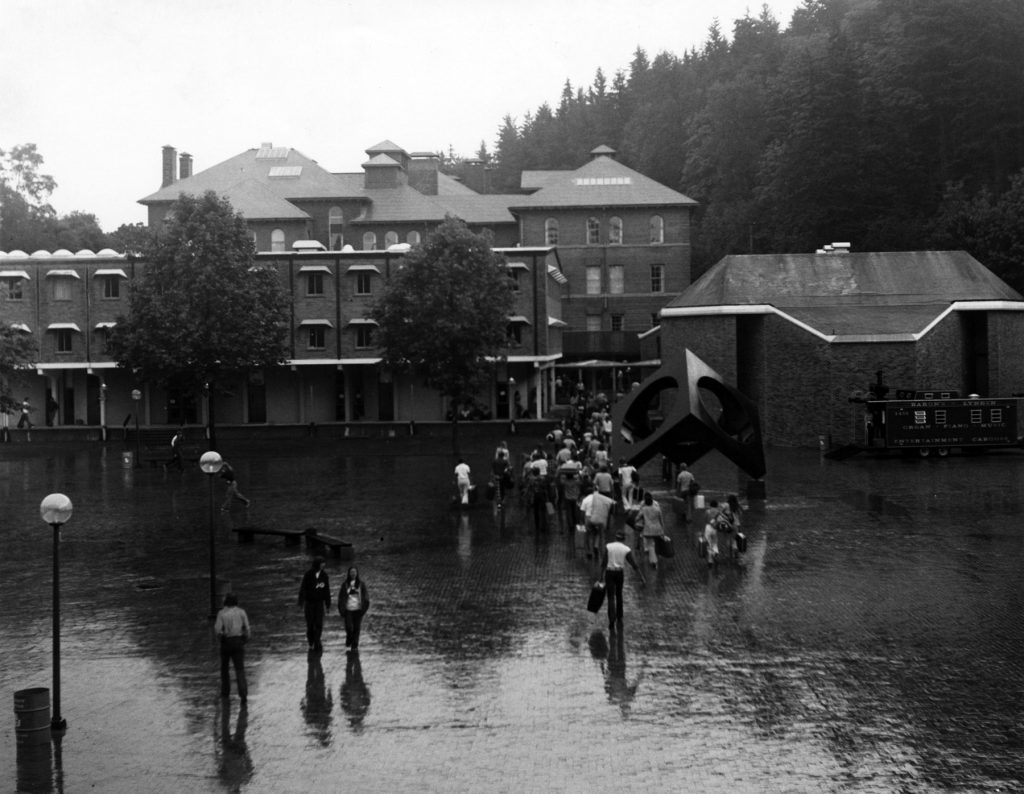 Western's campus expanded through Red Square and surrounding buildings such as Humanities, Bond Hall, and Haggard Hall. President Charles Jerry Flora led Western through this time of political upheaval, cooperating with student demonstrators and securing university status.
"He was able to lobby the legislature successfully and he was a very good administrative figure in Western's history," says Joffrion.
Since 1974, the State Legislature has funded Western's public arts programming. "Our outdoor sculpture collection has been named one of the top ten at universities across the United States," says Cocke. Featured artists include Isamu Noguchi and Mark di Suvero.
"The sculpture garden is particularly extraordinary in terms of the caliber of artists that are represented on campus," says Joffrion.
Recent History
Western's recent expansions, such as journalism buildings and the Wade King Student Recreation Center, have followed the southside campus.
"I've been here off and on long enough to see the development of that," says Joffrion. "With the establishment of Arntzen Hall and Huxley College, the campus started to grow in that direction."
Today, Western values diversity in its academic programs, faculty, and students. Western Foundation manages over $100 million in assets, and Campus Compact gives back hundreds of thousands of community service hours annually.
"Members of Western community—faculty, staff, and students—are enmeshed in Bellingham and Whatcom County's communities," says Cocke. "Our students volunteer for non-profits, our faculty and staff are onboard to help with important community initiatives."
Western scientists study natural locales such as Lake Whatcom, Nooksack River, and Mount Baker. Programs such as Compass 2 Campus and the Small Business Development Center benefit public schools and local businesses. Community members enjoy presentations, performances, and sports at and in association with Western.
Western Libraries' Multimedia Archives Based Electronic Library (MABEL) collects photos, documents, and oral histories from Western and Pacific Northwest communities. Visitors can discover more about the relationship between college town and university, still thriving today.