As a child, Linda Allen imagined herself as Shirley Temple, or Judy Garland.
But her mentors and heroes changed over the years, "to Joan Baez, Pete Seeger, Malvina Reynolds," she says. "Those artists who were not afraid to put politics into their music."
"I believed," she continues, "and still do, that the right song in the right place can shift ways of thinking for people. And maybe shift this old world on its axis, just a bit."
Allen grew up in a military family and moved a lot.
"Traveling gave me a window into other cultures at a young age, and to see poverty and injustice up close," she says.
When she moved to Bellingham 45 years ago, Allen found projects "that connected me to the community through the songs and stories people told about their history." She gathered songs and stories into her 1978 "The Rainy Day Song Book."
Her next projects included "The Washington Women's Heritage Project," "Washington Songs and Lore" for Washington's Centennial, the "Washington Resident Songwriter Project" (which resulted in a CD), "Washington Notebook," and touring and celebrating women's history with the Washington Women's Consortium and celebrating National Women's Suffrage.
Her most recent projects have been the CD "Here's to the Women" and a touring and virtual program on the battle for the vote.
Allen says that when she was in college, she fantasized about marrying a minister.
"It was the '60s, of course, and it wasn't until later that I embraced the idea that I could be that minister."
Her path led her "to express my emerging understandings of what is sacred through songs."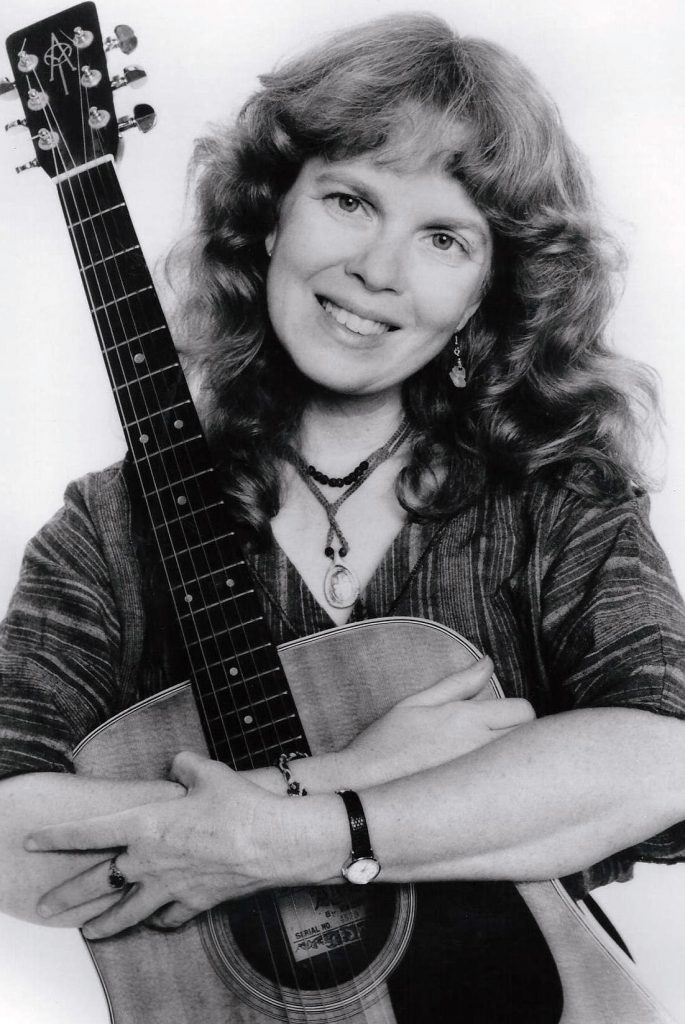 "It also led me into teaching classes and workshops, and eventually into my ordination and my doctorate. I also created a play, "Daughters of Lilith," a kind of 'midrash' [a way to interpret the significance of religious text] exploring images of Biblical women."
Allen says her songs are a mystery.
"They feel like gifts," she says. "There is craftsmanship involved; it is my trade. But the inspiration is everywhere: in the daily news, books, the lives and struggles of my friends and family, heroes and ancestors, and my personal encounters with that which is sacred.
"I've written hundreds of songs. Some took half an hour to write, some took years. All began with a spark that is, for me, the breath of spirit."
"Writing songs and having them come to life with the wonderful collaboration of musicians and artists is what I have a passion and a mission to do. In my 75th year, I still have a lot to say!"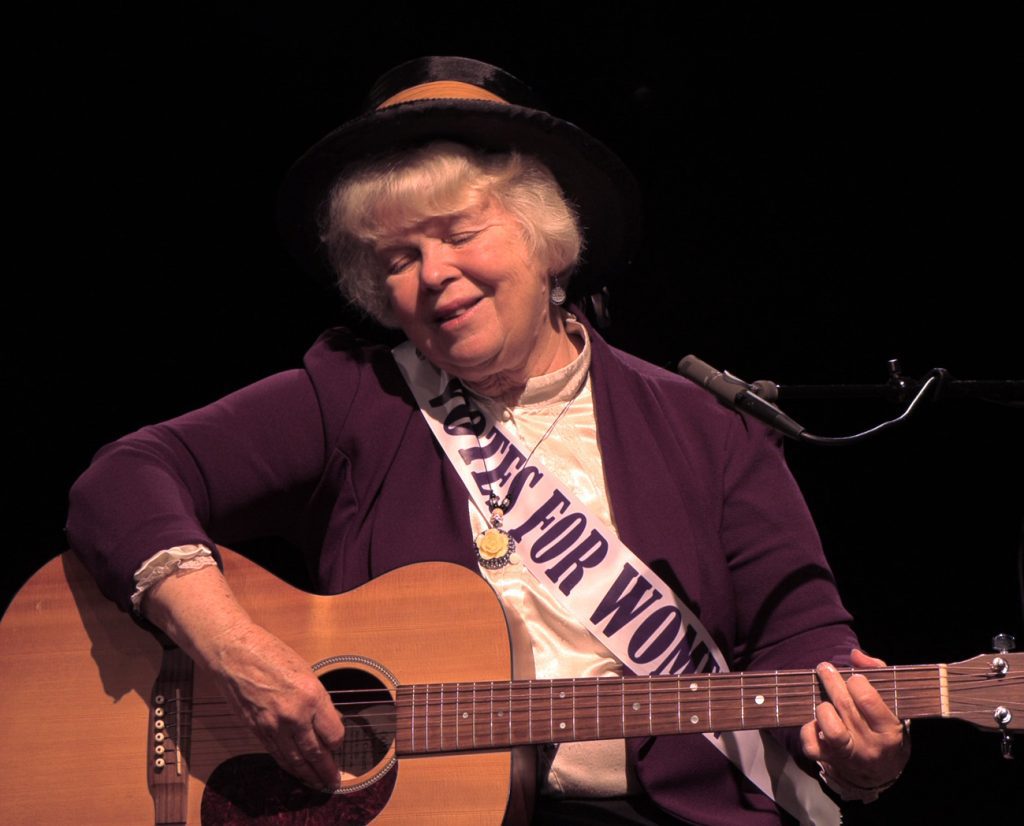 Her current project is "After the Plague: Four Paths Home."
That project includes songs about homelessness, accompanying the dying, a child's lullaby, separated families at the border, and more. She's raising funds now through GoFundMe to pay for the studio, musician and artist fees, and manufacturing some discs.
She thinks this is her 13th recording.
For the past decade, Allen's calling has been with the dying.
"I established two women's choirs here in Bellingham: The Bellingham Threshold Singers and Women With Wings. Then I joined Hospice of the Northwest as a therapeutic musician, a job I deeply love."
But she says her true passion is her family. "My husband, Scott Slaba, who has been such a loving supporter and partner in this work; my daughters Jen and Kristin Allen-Zito, who have traveled and recorded with me all their lives, and who now have established careers as magnificent songwriters and performers on their own; and my son, Nathaniel, who found his own way as a doctor."
Her website includes a wealth of resources on suffrage, bedside singing, her former projects such as "The Grange" radio show and "The Rainy Day Songbook," as well as links to the GoFundMe drive to finance the new recording.
"There are links to most of the recordings and songbooks I've done," Allen says, "as well as links to my Etsy jewelry store and more products to celebrate suffrage."
Her growing collection of papers is located in the Center for Pacific Northwest Studies at Western Washington University.
"I have had the rare and precious ability to do the work I love for most of my working life. I have had tremendous support from the Bellingham community and beyond who have attended concerts, programs, classes and workshops—and bought CDs!—for so many years. I have the joy of receiving as much as I am giving. There is great joy in that!"