Dee Robinson, half of the book-loving duo simply known across Whatcom County as "Chuck and Dee," has the enviable vantage point of looking back on her career as co-owner of Village Books from the comfort of her couch with her cockapoo Dickens snuggled up on her lap.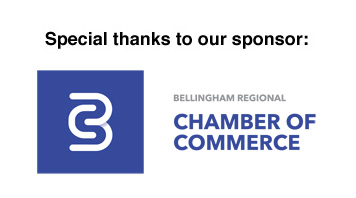 "I feel like I've been retired for eons," Dee says. "I think it has something to do with being housebound for the most of a year, which for me wasn't all that bad."
Dee filled the last year, marked for all of us by the pandemic, with reading and gardening. Travel, a favorite for both Dee and Chuck, was off the table, but they look forward to resuming their journeys in the coming months.
It was their travel adventures more than 40 years ago that brought them to Bellingham and started their life as booksellers. Before that, they had been teachers living in the Midwest. A year-long cross-country trip inspired them to turn their dream of a bookstore into reality.
Pulling up stakes to take that trip may have seemed adventurous enough to many, but they decided to jump headlong into a new home and a completely new career.
"Looking back, it seems like it was crazy, but at the time it didn't feel that way. I guess we were probably idealists," Dee says.
"We just knew what we wanted to do, we found a place where we thought it would work and we wanted to live, and so we just flew blindly ahead and somehow managed to make it work."
Bellingham, Top of the List
When they moved to Bellingham, Dee and Chuck didn't know a soul, she recalls, but they did know this small bayside city met the conditions they'd set out for a new home.
"When we were deciding where we wanted to live, we made this list of criteria," Dee explains.
"It needed to have a university or college; it needed to have strong library usage. We were hoping for a town between 40,000 and 100,000, and we wanted it to be far enough away from a big city that it wasn't a bedroom community but close enough to a big city for the attractions it offered," she continues. "It needed to have some sort of natural ambiance—we weren't looking necessarily for oceans or mountains, but this had both."
"Bellingham met all those criteria, and I think those are things we still love about this area. We love the community of it, we love the kind of people who live here."
Their gamble paid off, and less than six months after moving to Bellingham, Village Books opened on 11th Street, in the same block it's located on today. But the bookstore almost had a different home to begin with.
In 1980, when the couple moved here, Fairhaven was a funky little enclave, still shabby around the edges. Adding to the funky vibe were several old locomotive passenger cars that sat across from the Fairhaven Pharmacy, where the new Fairhaven Towers are located today.
"We almost put our first bookstore in one of the train cars," Dee said. "We had plans drawn up, and we went to the booksellers' school put on by the booksellers' association and showed them. They looked at it and said, 'What are you going to do if it's successful? You don't have anywhere to expand.'"
The couple realized their peers were right: the rail cars were tiny. "I don't know how long we would have lasted had we really settled there," Dee says.
Shelf Life
When the bookstore opened in June of 1980, Dee and Chuck learned the ropes of running the shop together.
Just the two of them worked at the store in the early days. "When we were really small, we did almost everything together for the first couple of years," from ordering to taking inventory to bookkeeping, Dee says. "Then we realized that was just not going to work; there wasn't enough time in the day for that duplication."
As the store grew, Dee took on hiring, training and scheduling staff, along with helping with buying for the stores. Her teaching skills from her former profession came in handy along the way, from planning to building relationships.
While Dee didn't miss the classroom, she did miss having a break during the summer and the holidays. "Two weeks off at Christmas is not going to happen when you own a retail business," she says.
Over the years, Dee has used her teaching skills to help other booksellers as part of the booksellers' school—the same one she and Chuck attended when they first started out in the business—passing on her knowledge of the industry.
Both Dee and Chuck credit the Pacific Northwest Booksellers Association and American Booksellers Association for helping them learn the ropes of the book business and for keeping them current as the industry changed. They both spent time on the organizations' boards.
On a local level, they got involved in the community, as well. "We certainly got involved right away in the Fairhaven Association, so we got to know other business owners in Fairhaven early on," she says.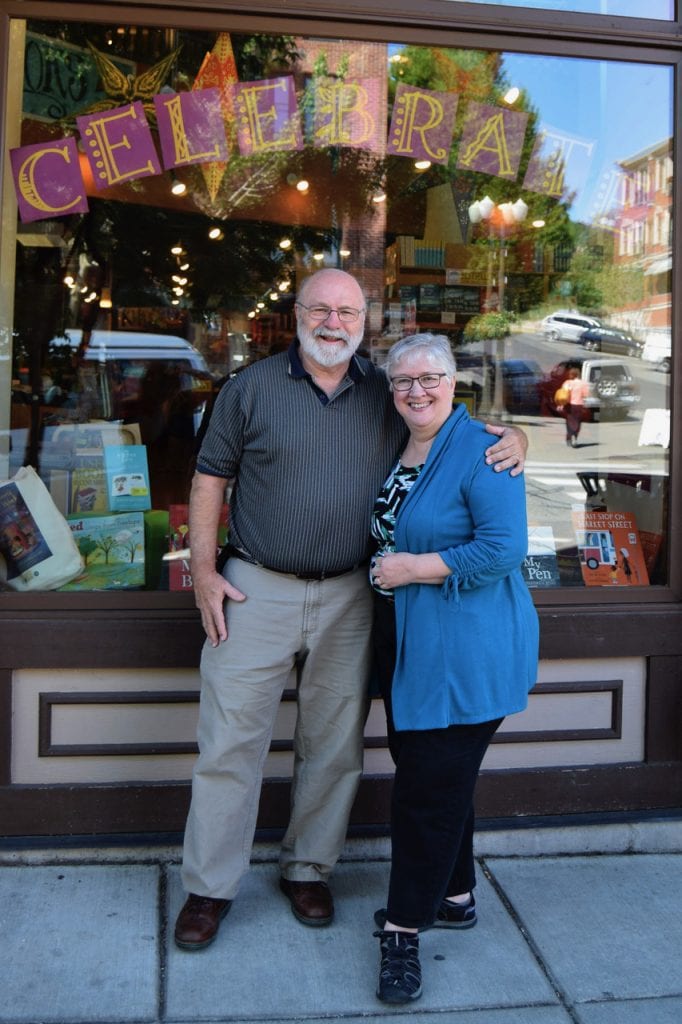 And while they got to know the business community through the merchants' association, they were beginning to get to know the community—one customer at a time.
"We were working seven days a week, so we didn't have a social life outside the bookstore for a while," Dee recalls. "Most of the friends we developed were people who we knew as customers, people who were book buyers. That became our social life, the people we met at the bookstore that we felt were sympatico."
And when Village Books' current location opened in 2004, Dee and Chuck moved into the condo above the bookstore. The Village Green was their back yard, with more than 20 restaurants within walking distance.
"It was wonderful," Dee says.
The couple continued to build their circle of friends and their circle of devoted customers in those years, and eventually opened a second location in Lynden in 2015. In 2016 Dee was named Woman of the Year by the Bellingham Regional Chamber of Commerce, and Chuck was named Man of the Year. Dee and Chuck moved to Lynden that same year, and in 2017 sold the bookstore to a team of employees—Paul Hanson, Kelly Evert and Sarah Hutton—who continue to keep the bookstore the vibrant community hub that Dee and Chuck started 40 years ago.
"I'm just happy Village Books is continuing and getting stronger," Dee says. "We sold it at the right time to the right people."