Submitted by Jansen Art Center
After being rescheduled not once, but twice during the past year, Hot Club Jazz greats Pearl Django are finally returning to the Jansen Art Center for a live performance on September 11. Tickets are now on sale and going quickly! With reduced seating, the J is offering two shows to choose from: An afternoon performance with Pearl Django at 3:00, and an evening show at 7:30 featuring Pearl Django playing with Susan Pascal on vibraphone.
According to the Seattle Weekly, Pearl Django plays "with such verve, skill, and pleasure that they're pretty much irresistible to jazz and non-jazz listeners alike."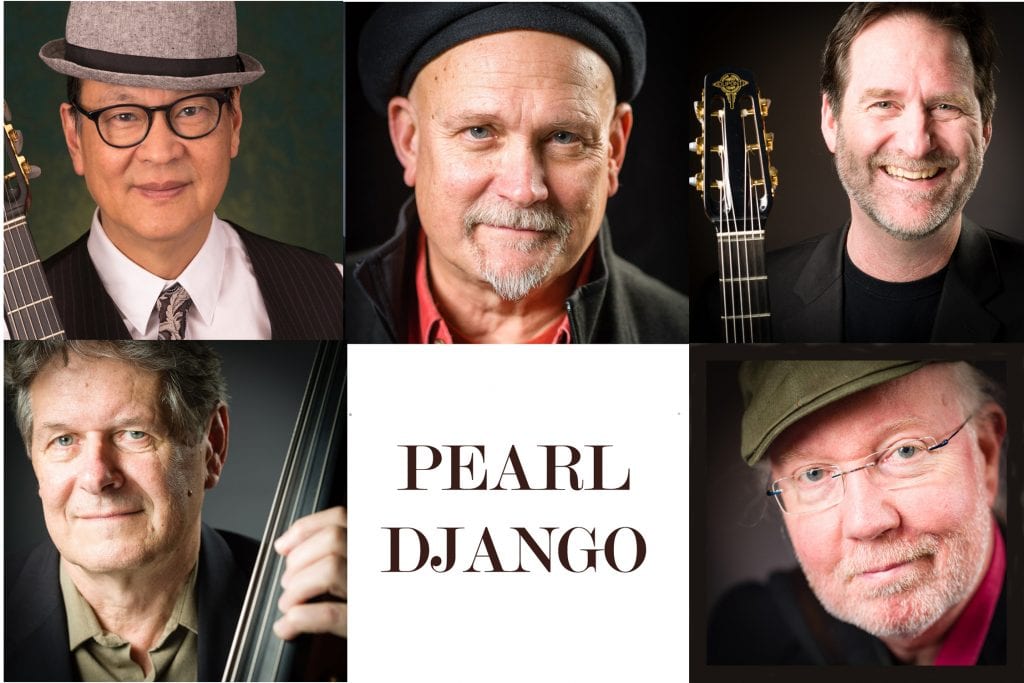 With a performance history spanning more than two decades, Pearl Django endures as one of the most highly regarded Hot Club style groups working today. Although the band's roots are firmly in the music made famous by Django Reinhardt and Stephane Grappelli, its extensive repertoire includes traditional jazz classics and original compositions.
Pearl Django has performed at festivals, dances, and nightspots throughout the USA and abroad and has been featured on NPR's "All Things Considered." The band's signature style is marked by pristine and dexterous string work, colors of Bal Musette, the steady pulse of rhythm guitar, and an unmistakable swing that delights audiences of all musical sensibilities. Pearl Django has cultivated a devoted and enthusiastic following, and they continue to play to packed houses.
Seattle jazz vibraphonist Susan Pascal has taken her music through four tours of Singapore, plus concerts, workshops, and clinics across the USA. Pascal is heard on numerous motion picture sounds and is a guest artist on recordings by vocalist Greta Matassa, who played at the J earlier this year. Pascal's eclectic musical interests are reflected in her own projects. Soul Sauce quintet is a tribute to Latin jazz icon Cal Tjader, and her new Brazil Project band features the rich rhythmic and melodic traditions of Brazil.
Protocols: Each performance will be held at reduced capacity. For vaccinated individuals, masks are optional. For unvaccinated folks, masks are required to be properly worn in all parts of the J.
Tickets: $25.00
Tickets are available at the Jansen Art Center during regular hours or can be purchased online: www.jansenartcenter.org/events/pearl-django-with-susan-pascal/
Jansen Art Center Members save 10%. All tickets are non-refundable. For more information or to sign up as a member, visit: www.jansenartcenter.org/membership/