It's time again for hot dogs, potato salad, flags, and fireworks! As things continue to return to pre-COVID normalcy, Whatcom County is ready to celebrate the Fourth of July in full bombastic fashion.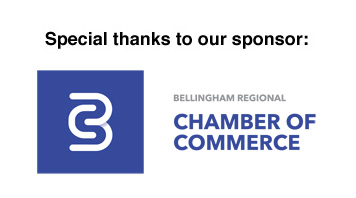 Plan on having a firework show at home? If you live in an area of the county where it's legal, please practice safety. And don't forget, all fireworks are prohibited within Bellingham city limits.
Blast Over the Bay in Bellingham
Sunday, July 4
10:30 p.m.
The Port of Bellingham and Bellingham Regional Chamber of Commerce are bringing back one of Whatcom County's favorite traditions, a free fireworks display launched high over Bellingham Bay in honor of Independence Day.
After last year's cancellation of the annual organized firework event, the big booms and bright lights will be back—albeit in a modified version.
Unlike in pre-COVID times, this year's event will not include the traditional activities of live music, food vendors and celebratory crowds milling about before the big fireworks show. People are still invited to view the fireworks display from Zuanich Park, but with limited parking, folks are also encouraged to watch from other spots across the city.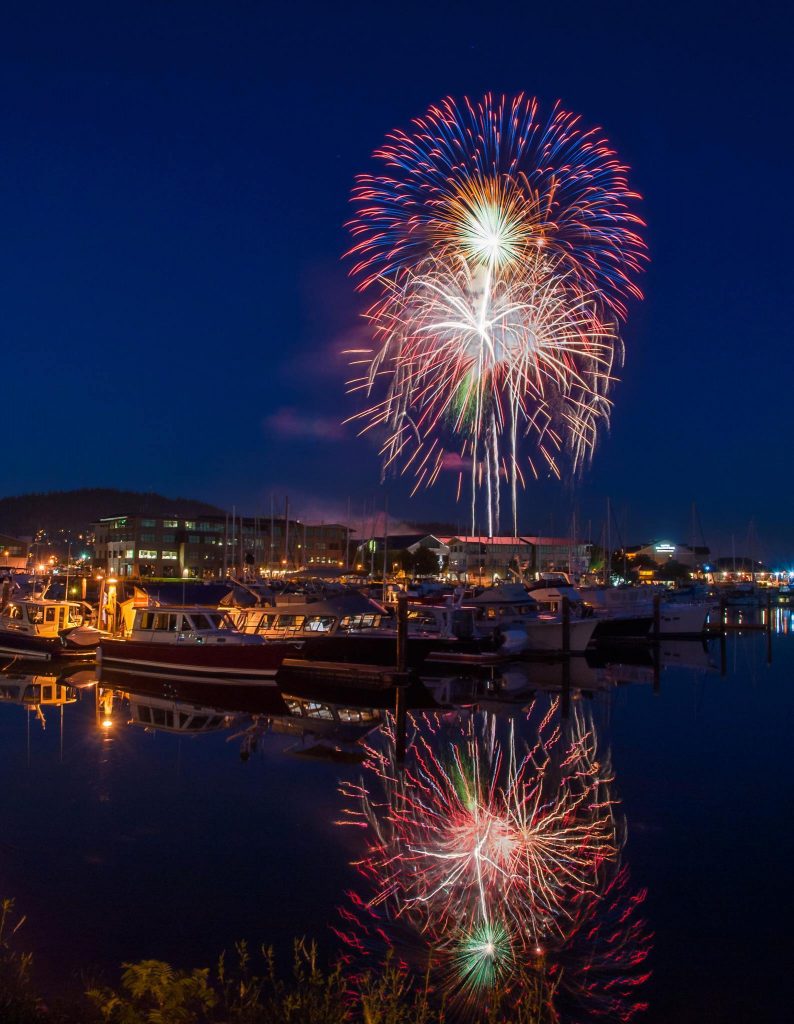 ---
Old-Fashioned 4th of July Celebration in Blaine
Sunday, July 4
A full day of events that kick off at 9 a.m.
Blaine celebrates this year's Fourth of July with a full day (and night) of fun, from an "unofficial" car show to a kids' scavenger hunt, the Blaine Library book sale, and much more—culminating, of course in fireworks!
Enjoy live music on the G Street Plaza, a street fair with arts and crafts, and food vendors from noon to 5 p.m.
The fireworks will fly at 10 p.m., bursting over Semiahmoo Bay from Blaine Marine Park.
---
4th of July Celebration in Point Roberts
Sunday, July 4
Events from 8:30 a.m. and into the evening
Independence Day celebrations begin in Point Roberts with a pancake breakfast from 8 a.m. to 11:30 a.m. at the Point Roberts Community Center. A flag raising ceremony will also take place there at 11:15 a.m.
The Fourth of July parade starts at noon, and afterward there will be live music and free activities for the kids, including a dunk tank, fish races, bouncy castle, and tug-o-war.
Fireworks at Point Roberts Marina are planned for 10:30 p.m.
Visit www.pointrobertsnow.com for all the details!
Featured photo courtesy City of Bellingham