Rebound Families began in 1996 as a ministry at Cornwall Church. After 10 years, it grew enough to become its own non-profit entity, and continues to work hard behind the scenes to find—and help—kids and families with problems other local organizations don't address. Through building one-on-one relationships, Rebound shares skills and resources to help folks find their path to stability.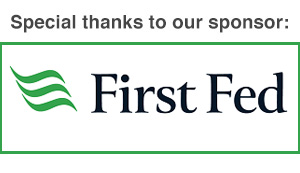 Executive Director Yvonne Cartwright was born in Seattle, raised in Tacoma and attended the University of Washington before she landed in Bellingham in 1991. After the 2008 global recession put an end to the successful advertising business she'd built, Cartwright decided to spend some time volunteering. That's when she discovered Rebound. "In 2015, I was offered the position of development director, and then in 2018 I became the executive director," she says.
From its humble beginnings, Rebound has played an important role in the local network of aid organizations. "Social services are overwhelmed," Cartwright says. "There are too many people that need help and too few people to do the work, so there are folks who fall through the cracks. We try to catch them and bring them to a point where they can experience a better life."
Rebound has a vision that ensures that it works with people at ground-level. "We try to fulfill our mission of connecting with, empowering, and restoring vulnerable kids and families. We do that through education, advocacy and mentorship," says Cartwright. "The way we define 'vulnerable' is that someone either has experienced, or is experiencing, some kind of trauma. That can look like anything you can imagine: abuse, neglect, poverty, domestic violence, substance abuse, the loss of a loved one, homelessness—or all of the above."
In the face of hardship, Rebound specializes in connection. "There are an awful lot of people suffering, and we know through research—and the training that all staff participate in—that people who experience trauma tend to isolate. When you become isolated, your problems actually get worse," Cartwright says. "The biggest thing that Rebound offers is a sense of community. Not just with the staff, but with each other, and that pulls them out of isolation. That's really the core of our Roots Family Connection Program."
A cornerstone of their service, the Roots program meets one evening a week for 12 weeks, and every session begins with a hot meal.
"The families come and everybody eats and chats, then the kids go off to their program and the parents go off to their class," Cartwright says. "We try to provide parents with a toolbox of skills, the things that parents have to deal with as a child grows up. We have some people who have been participating in our Roots program for several years, and we've developed some pretty deep relationships."
Another major part of the mission is Ray of Hope, a summer program for elementary-school-aged kids aimed at those who have high behavior needs and don't thrive at more traditional camps. "It's a six-week day camp where we teach a variety of what we call virtues. We will spend a week talking about kindness, we'll talk about empowerment, self-control," says Cartwright. "It's a wonderful way for these kids to be mentored. Group leaders are mostly students from Western Washington University who are studying human services, early childhood learning, elementary education and child psychology. The kids love that age group—they can relate to them easily, and so are more likely to open up about what's going on with them.
While these programs help groups, Rebound also tailors much needed one-on-one time, including keeping kids connected to schools during COVID. "There are folks whose internet access is very often prepaid minutes on a cell phone, so even if they were given a tablet by the school district, we helped walk them through how to use it," Cartwright says. "We help them with whatever they need help with, day to day—it could be with the school district, the courts, property managers."
They also keep an eye out for groups of people who don't get much recognition. "One thing that has really stood out to us is that single dads don't get much love," Cartwright says. "There's just not the support in place, so one part of our strategic plan is to create a dads' program."
All of this difficult work does come with rewards. Cartwright points out an inspiring interview with a man who worked with Rebound. "He's got to be 60, raising three grandkids, and he's doing an absolutely fabulous job. He turned his life around so that he could save their lives," she says, stressing it was important that he improved his own life first. "We are a hand up, not a hand out. We're happy to help, but we've got to see some forward progress. Simply coming to Roots once a week is a big deal, because people are learning and improving."
Rebound does not operate alone, and Cartwright can reel off a seemingly endless list of people and organizations that make their work possible. "Financial donations are always welcomed and deeply appreciated. Chuckanut Health Foundation and Whatcom Community Foundation have been fabulously supportive, and we have a lot of individual and corporate donors as well," says Cartwright. "And that's how we stay in business, because we don't charge for our programs. If we charged, we would be leaving people out."