Bruno Freschi always seems to wind up near the border.
The 84-year-old Blaine resident was born in Trail, British Columbia, about 100 miles north of Spokane, and over the years has also called Vancouver, Point Roberts, Bellingham, and Buffalo, New York, his home.
Although Freschi lives in a modest residential neighborhood, he's a world-renowned architect, perhaps best known for being chief architect of Expo '86, the 1986 Vancouver World's Fair. In 1988, he received the Order of Canada—the country's highest individual award.
Freschi has designed housing and public structures across the United States and Canada, throughout Europe, and in South Korea. It's probably fair to say several of his buildings are more famous than he is.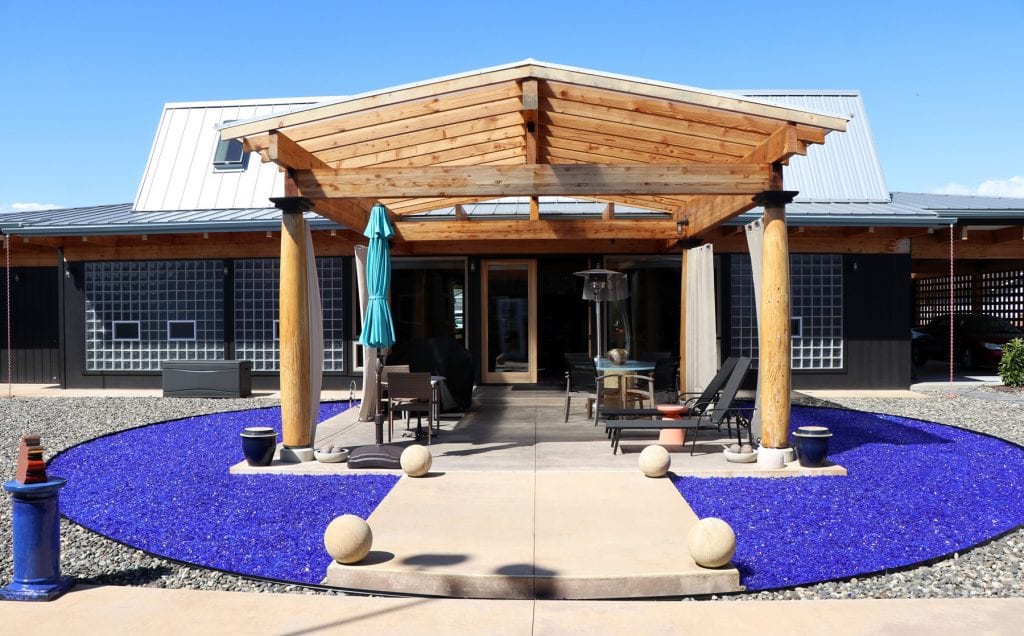 Having led a remarkable and creative life both personally and professionally, Freschi still keeps his hands and mind busy with design and painting work in the large private studio behind his home, which he designed and had built two years ago.
First Draft
Freschi has been drawing all his life, so a career in architecture seemed a natural fit, he says.
As a college student, Freschi attended the University of British Columbia and received Canada's top architectural student award. With a scholarship, he then pursued graduate studies in London at the Architectural Association.
In London, Freschi says he had the freedom to craft his own study program. So, he chose to tour Europe and its architecture. With family in Italy, he picked up an architectural job in Milan, and continued building his career with work in Switzerland. In total, Freschi spent more than three years working throughout Europe while living in Italy.
Moving back to Vancouver in the 1960s, Freschi began work at the Erickson Massey architectural firm, designing several innovative "modern heritage homes" and also working on part of Montreal's Expo '67. In 1970, Freschi was chief architect for the Canadian pavilion at the Osaka World's Fair, which won an international prize. During the 1970s, he became an associate professor of architecture at UBC and founded his own successful firm.
The previous experience helped him understand what World's Fairs were all about, but it still didn't prepare him for what would happen in 1980. Following a phone call from an associate, Freschi was sitting in a downtown Vancouver boardroom with a series of important men in rumpled suits with tired-looking faces. It was, he says, the Expo's chief architect search committee, though he wasn't told this ahead of time. Asked what he would do if given free rein to design a World's Fair, Freschi held nothing back.
"I let fly with the biggest and boldest ideas I had," he recalls, "because World's Fairs have always been kind of a lynchpin for innovation. The site becomes an international piece of land, temporarily, bonded and bound by its perimeter. So you're not trapped in the usual building codes and bureaucracies of management. It's really quiet a wonderful invention, and that's where inventions are celebrated."
Although Freschi figured he was too young for the job, it was offered to him several days later. Developing a team to execute a master plan for the fair's creation, Freschi personally designed an exposition center with a large, geodesic dome. The building eventually became known as "Science World," a public science center featuring a 400-seat Omnimax (IMAX) movie theater.
Though proud of Expo, Freschi says the nearly six years of work and frequent political issues made its completion a relief as much as anything.
"It was a great project, but it was a nightmare," he says. "I have mixed feelings about Expo. It was a tough, tough, tough thing to do."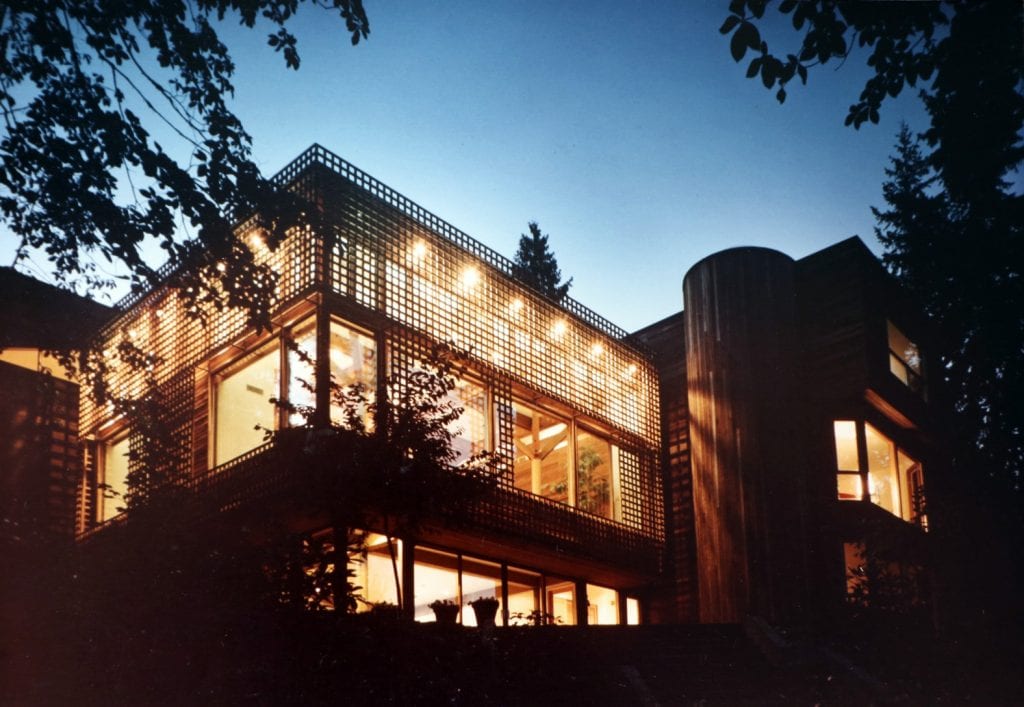 During his Expo work, Freschi also designed the Vancouver Ismaili Centre and Jamatkhana, a multi-domed Muslim mosque. The exquisite building won global acclaim; Freschi says he was attracted to the project by its spirituality.
Designing a spiritual place, he says, is about more than creating a utilitarian structure to shield people from the elements. It is, he explains, about designing a place where one feels comfortable and free enough to allow their inner-self to be expressed. That concept led to a quote Freschi is well-known for in architectural circles: "When you approach a religious or sacred space, you go in to go out."
Hoping for the Best
After Expo, Freschi became dean of the School of Architecture and Planning at the State University of New York at Buffalo. Throughout the 1990s and 2000s, he continued plentiful design work, including master plans for the downtown Tacoma waterfront and South Korea's Kyonggi University.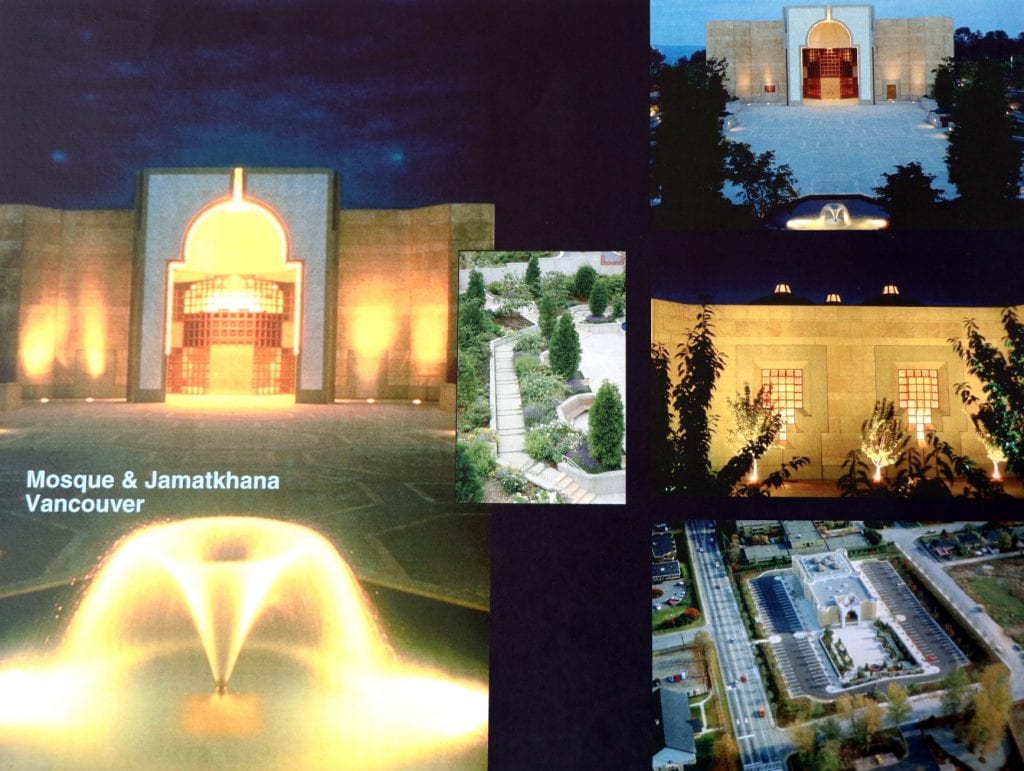 Freschi and his wife of 35 years, Vaune Ainsworth, found themselves living in Washington D.C. during the early 2000s. It was here, in 2007, that recurring hip pain led to the discovery of a lump on his lower back. Multiple MRIs found a mass, and doctors sent Freschi to a nearby specialty center.
Arriving in a taxi cab at the given address, Freschi glimpsed a canopy with the words "National Cancer Center" on it.
"I said, 'This can't be the right place,'" he recalls. "And the cab driver turned around and said, 'Listen buddy, you've got cancer, but they won't tell you.'"
Freschi eventually underwent a seven-hour surgery to remove a mass of cancerous cells and muscle on his right hip; it left him needing a cane to walk for the rest of his life. From 2007 until about five years ago, Freschi had 15 surgeries to remove tumors that popped up in various parts of his body.
Today, he undergoes annual cancer scans in Seattle. For five years now, there have been no tumors.
"You just hold your breath and keep going forward," he says of dealing with cancer. "Hope for the best."
Staying Busy
On a desk inside Freschi's art studio, sunlight streams in through frosted glass squares and illuminates the draft of an eight-unit condominium likely to be constructed along Peace Portal Way sometime next year.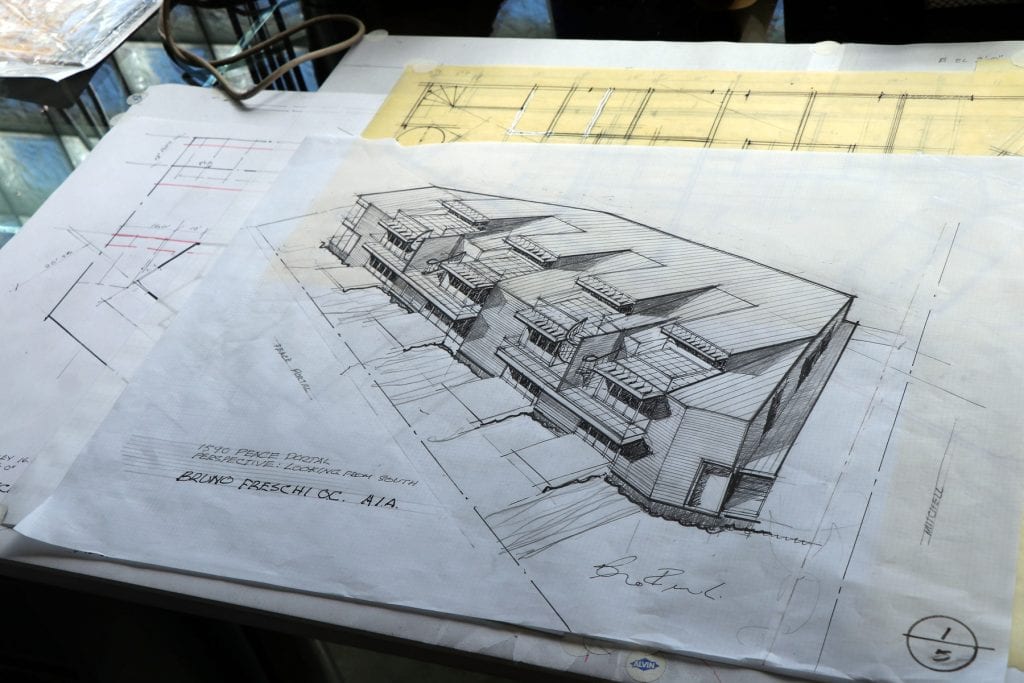 It's proof that Freschi is still working, and when he's not drafting up building plans, he's using his studio for his other passion: painting.
Not far from his desk, dozens of bottles of Chihuly custom paints sit waiting for use. Some have already gone into Freschi's latest project: painting plastic panels leftover from roofing the courtyard pergola between the studio and the one-story home he shares with Vaune.
"Painting, for me, is a form of contemplation and meditation," he says. "Once you get into it, you get out of this world. You're in your own world, and there are no constraints. I'm not painting to create any specific show; I paint just for my personal, free exploration."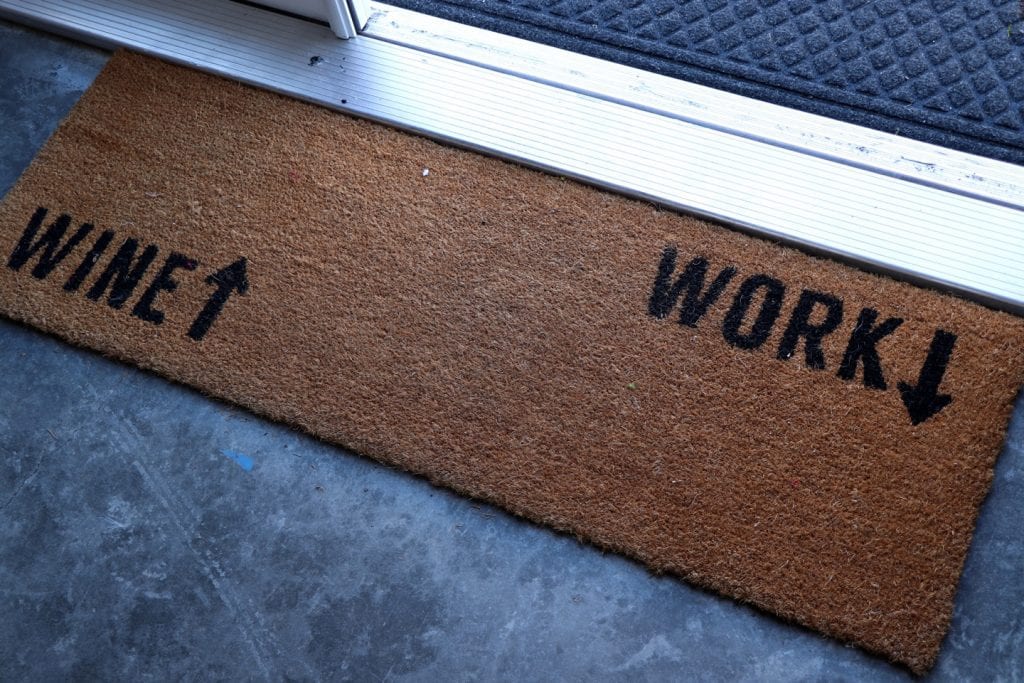 Freschi says his painting is hard to categorize, but is inspired as much by modern, expressionistic work as it is timeless masters like Leonardo Di Vinci. His wife's work, which occupies the other half of their garage-converted studio space, is more experimental and abstract than his, he says. Both have had their artwork shown and sold in recent years; a wall facing their kitchen and living room displays some of the couple's favorite pieces.
When Freschi isn't creating something or entertaining friends in his beautifully constructed home, he stays in touch with his four adult children from a previous marriage. Freschi is also the adopted father of a now-adult First Nations child with fetal alcohol syndrome. While he hasn't seen any of his Vancouver-based children since the border closed in March 2020, he hopes to catch up on family time once it re-opens.
And as he closes in on an age where many people have slowed down considerably, Bruno Freschi is happy to still be leading a creative and thoughtful existence.
"84 is the new 64," he says with a laugh.