The statistics are alarming: the number of scam telephone calls we receive is on the rise. In 2020, they cost Washington State residents almost $70 million, more than twice the amount taken in 2019. The methods used to fool the public are incredibly varied, and they increasingly use computers to swindle the unsuspecting.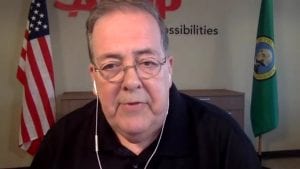 Fortunately, we have some allies in the fight against these criminals. Recently, AARP of Washington presented an informative online program called Tip-Offs To Rip-Offs, which featured plenty of tips, strategies and insider knowledge designed to keep people—and their bank accounts—safe.
Within the first few minutes of the event, host Doug Shadel, AARP's Washington State director, introduced Bellingham Police Chief Flo Simon, who focused on the sorts of scams that are most prevalent in Bellingham right now.
The first she called "fear based," in which a caller pretends to be representing a legitimate agency to let you know you're in a little bit of trouble—and to help you from getting in any deeper. The examples she cited include a fake police officer telling you there's a warrant out for your arrest for an unpaid fine, and offering to collect on that fine. Or maybe a hospital employee, telling you that one of your relatives has been in an accident, and they need payment in advance. Another popular lie is that you have missed jury duty, but you can still avoid legal trouble by paying a fine.
The next version she called "joy based," meaning that something good is coming your way. The most prevalent in Whatcom County are calls notifying you that you've won a lottery, a car or a vacation. If you just pay some taxes, they say, the good fortune is all yours for the taking. Other scams involve a text that claims to be from a celebrity asking for help to get through some money troubles, or for a contribution to their charity.
Simon also spoke about what she calls the "in for the long haul" scam. A person will get in touch and find a way to spark some sort of emotional reaction, like a love interest. Then, over time, they'll run into problems with money, or maybe have a sure-fire idea for a new business that's guaranteed to take off, and just need a little help from you.
Whether the prey on hopes or fears, they will sometimes direct their victim to pay them with gift cards. This is the tip-off, according to Simon, and you should never agree to pay anyone by this method for any reason.
Shadel also introduced the work of Jim Browning, described as a "scam-stopping vigilante." Many scammers contact victims by phone to get access to their computers, where they can get into personal information and bank accounts. But Browning turns the tables, and hacks his way into the criminal's system.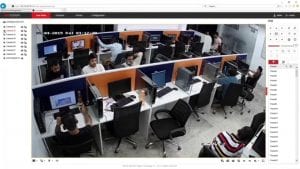 One of his feats included tapping into the system of a scam headquarters, where he was able to record video from its own security cameras, and record audio from its own telephones. In one example, a caller convinces a woman named Betty to allow him to access her computer so he can fix a problem. The gimmick is that he's going to put $200 into her bank account, but at the last second, he pulls some tricks to make it look like he accidentally transferred $20,000 to her.
He pretends to be on the verge of tears, apologizing for his mistake, and Betty feels sorry for him. Then he acts scared, because when his bosses find out, they'll fire him, and when they fire him his family will surely be ruined. Now Betty is almost as emotional as he is pretending to be. Finally, she exclaims, "Just take the money, it's not worth all this!"
Fortunately, Browning knew about this scammer and was watching the whole time. As soon as he figures out how to contact Betty, he swoops in to save her and her bank account. Not all stories have an ending that happy, but Chief Simon points out, "If you've been a victim of one of these scams, you shouldn't feel bad about it. This happens to a lot of people here in Bellingham, and hopefully we can provide some tools for the community to use to protect themselves."
One of those tools is a web page hosted by AARP that lists the "Top 5 Robocall Scams In Bellingham, WA." The page includes some tips for protecting yourself, some resources to turn to for help, and—perhaps most importantly—recordings of the most common calls that are happening right now. By clicking on a link, you can hear an actual audio recording of a phone call that sounds legitimate, but is really looking to pull you into a trap.
Another resource covered during the presentation is the use of call blocking services. Many wireless providers offer call blocking features, or you can purchase a service through companies like YouMail, Robokiller or Nomorobo. Nomorobo is working with AARP to provide the data identifying the most common calls targeting consumers across the state.
AARP is continuing to provide scam alerts at aarp.org/tipoffs along with their community partners, the Bellingham Police Department, the Whatcom Asset Building Coalition, the Northwest Regional Council, the State Attorney General's Office, BECU and Nomorobo. By sharing this education, and with the help of these tools, it's the hope that all of us can enjoy the quiet that comes with fewer unnecessary phone calls, and the peace of mind that we will not fall for these scams in the future.
Sponsored