Fairhaven residents have long been accustomed to an out-of-place landmark on the corner of 11th Street and Harris Avenue: a 1928 London double-decker bus. This summer, the bus will see new activity.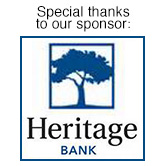 Fairhaven Village Bus sits at an important crossroads of local history. In 1890, the corner hosted a town marshal's office and Blonden Block, a landmark domed building demolished in 1950. The corner served as a restaurant's garden until Fairhaven developer Ken Imus purchased it in 1972. After buying the bus in California and refurbishing it, he shipped it to Fairhaven for transportation.
"It was brought up here in the early seventies by my dad when he was doing the marketplace project, which is what's now Sycamore Square," says current developer Brad Imus. "There were a lot of little shops and restaurants inside and he wanted something to get people down to the southsides. Unless you lived in the southsides at that point in time, there was little reason to come down there. So it was a promotional thing."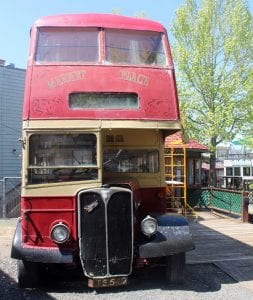 The bus ended up parked at the corner, raising controversy with city planners until it became an espresso cart. It was a successful fish and chips restaurant from 1999 to 2020.
Now, Milano's Italian Restaurant owners Sam and Nancy Hassan have leased the property with new plans for the bus. As Sam Hassan explains, opening Milano's nearby involved restoring the historic Knights of Pythias Building.
"What I designed and built there is very much what the building looked like in the early 1900s," Hassan says. "And now we're trying to do the same thing with the bus."
Current Developments
Fairhaven Fish & Chips closed in winter 2020, before the COVID-19 pandemic. Imus and the Hassans quickly planned its rehabilitation.
"Personally, I find it kind of amusing that people are very attached to that bus in Fairhaven because when you stop and think about it, what on earth does a British double-decker bus have to do with Fairhaven?" Imus says. "But over time people have grown used to it and it's become part of Fairhaven."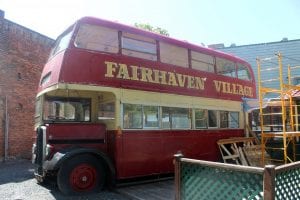 "One thing that we noticed after talking to a lot of residents is that they consider the bus part of Fairhaven," says Hassan. "The thought that the bus was going to disappear and a building was going to go up in its place had a lot of people really upset, so they're very happy that's not happening. They're very happy the bus is going to stay as a landmark of Fairhaven."
The restaurant's closure left Fairhaven Village Bus in disrepair. Renovations involve repairing first-floor leaks while preserving the exterior.
"I'm not going to do much to the bus in terms of looks, because I talked to some people from the Historic Society and we're just making sure it doesn't rust away," says Hassan. "So we're touching up a few things and trying to keep the looks of it."
New Plans: Brewery, Food Truck, and Garden
The Hassans plan to establish their own nanobrewery in the bus's first floor.
"The top floor should be a hydroponic center, and I'm going to grow my herbs, tomatoes, vegetables, on the second floor," says Hassan. "And what we're doing is to install a food cart on the deck in front, and we're going to cook in there."
The bus is planned to host "Fairhaven Village Tacos," a Brazilian steakhouse-style taco truck. An English garden complementing the bus will add to the multicultural experience.
"We have Brazil, we have Mexico, we have Canada that's our neighbor half an hour up north, and we have the U.S.," says Hassan, adding that the final plan includes "five 20-foot-tall poles with American, Mexican, Brazilian, British, and Canadian flags."
At the grand opening, visitors can also expect to see the nearby gazebo restored.
"There will be benches and tables and chairs, and the other thing we're doing is that Milano's is the commissary kitchen for the tacos," says Hassan, adding that Milano's will be "breaking a very special selection of breads. So we'll have freshly baked breads for sale at the bus, also."
News on Fairhaven Village Bus
Fairhaven Village Bus is expected to reopen by July 2021.
"The fact it's going to be active again, it's going to be part of the neighborhood…I think people are going to be very happy with that," says Hassan.
With more business partners onboard, the bus is slated to become a bustling venture.
"My goal is to get that corner doing something and not just have it sitting empty, and make it a lively part of Fairhaven," Imus says, "keep the lights on at night, make it someplace to be."