Refinancing your home is no small feat. Neither is buying a new home. But the folks at First Fed are looking to dispel the idea that obtaining or adjusting a mortgage must be an expensive or stressful experience. To do this, its team takes a personal approach, guiding you through the process of finding a mortgage or 'refreshing' your home's financial situation.
First Fed offers several different mortgage options, whether you're buying, building, or fixing up your property.
For those seeking new homes, First Fed is offering a "First Month on Us" credit through September 30 of 2021. This credit covers closing costs of your new home equal to your first month's principal and interest on your new mortgage, up to $5,000.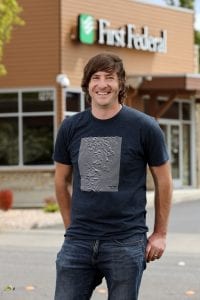 Joel Smith, First Fed's director of mortgage lending, says that despite the challenges of navigating a housing market where demand far outweighs supply, near record-low interest rates still make new home purchases an attractive decision.
But with active listings in Western Washington home inventory down 40 percent from a year ago, many people are choosing to stay where they are and invest in what they already have. First Fed has options for this as well.
"We have a lot of opportunities for people who want to invest in their current property," Smith says.
First Fed offers two main methods to tap into the current equity of your home.
The first is a cash-out refinance loan, which provides low interest rates and an ability to take out money for larger renovations. The second is known as a Home Equity Line of Credit, or HELOC. This is an adjustable line of credit, up to $250,000, that's attached to the home as a second lien. Funds can be pulled from that line of credit as needed or wanted, ideal for smaller renovation projects.
Finally, First Fed also offers loans through its Easy Renovation Program. These loans are designed for making improvements to owner-occupied or secondary homes, with the home value appraised based on the renovated value. Renovation loans are capped based on the size of the project and loan amount.
"Our Easy Renovation Program provides a really good opportunity to spruce up your current home," Smith says.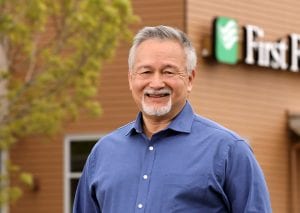 To figure out which mortgage option is best for you, it's best to reach out to someone like Don Collings, First Fed's senior loan officer. Whether speaking to a loan officer in-person or by phone, a loan officer can take in all your info and help you weigh the pros and cons of each option.
"Every mortgage loan has its own nuances," Collings says. "It's important to us to be able to talk with our clients and help them understand what all of their options are. We also want to understand their perspective so we can offer the best solutions for each client's specific situation."
Because mortgage financing can become quite complicated, Smith adds that speaking with an expert is the best way to get a lay of the land.
"A lot of times, it's not immediately clear which option is the best," Smith says. "But we can help you identify what might be better about one option versus another and come up with a solution that's going to make the most sense."
In general, however, Smith says that if you already have significant equity in your home, the biggest determining factor on whether to take a cash-out or HELOC loan will likely be your interest rate.
"If you already refinanced at the lowest possible rates and you're at 2.75 on a 30-year-fixed, it's probably going to be more advantageous for you to do a home equity line of credit," he says. "Other times, if your interest rate is right around where current interest rates are, you're going to get an overall lower cost by doing a full refinance and pulling the equity out of your home."
Applying for mortgage options at First Fed is very straight-forward, buoyed by a new online application process that streamlines the process, Smith adds. Links to the online application forms can either be provided directly from a lender or found on its website.
For First Fed mortgage officers like Smith and Collings, helping people successfully realize their home ownership plans while maintaining financial well-being, is what being part of First Fed is all about.
First Fed is a member of FDIC and equal housing lender.
Sponsored