Chances are, you've received a robocall—or, more likely, several of them. But that robotic voice giving you good news about a prize you've won, or bad news about some trouble you're in, is just the tip of the iceberg.
Telephone scams use increasingly sophisticated technology and complex scenarios all the time. And they're happening more often, too: According to the Federal Trade Commission, Washington State residents lost nearly $69 million to fraud in 2020—more than twice as much as they lost in 2019.
This is why AARP is presenting "Tip-Offs To Rip-Offs," a free, online educational presentation that will be held from 10 a.m. to 11:30 a.m. on Wednesday, June 2.
And while there's no cost to attend, participants must register at http://www.aarp.org/BellinghamTipOffs. The event will be interactive, so attendees will have the chance to ask a group of consumer fraud experts their questions.
"The barrage of automated telephone solicitations or 'robocalls' we get on our home and mobile phones seems to be never-ending," says Jason Erskine with AARP. "In fact, robocalls coming into the U.S. have more than doubled in recent years to nearly 50 billion calls a year. To make matters worse, experts estimate that up to half of these calls may be attempts to defraud consumers—and Washington state has been hit hard by this massive increase in unwanted scam calls."
, which has focused on the issues important to people over the age of 50 for more than 60 years, has put out the call for partners to help fight back. It's teamed up with Nomorobo, an award-winning service that stops robocalls from reaching you, on landline or mobile phone.
Locally, the Whatcom Asset Building Coalition, which finds ways to help Whatcom County residents become financially stable, got on board. It's joined by the Northwest Regional Council, made up of the governments of Island, San Juan, Skagit and Whatcom Counties, which largely focuses on the needs of older adults and people who need long-term care. BECU, which now has several branches throughout Whatcom County, has also joined in the effort.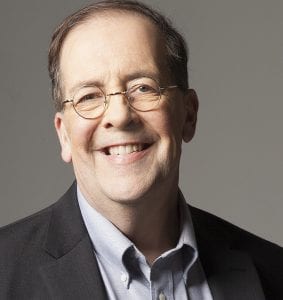 The team would not be complete without law enforcement, so the State Attorney General's Office, representing the state's chief law enforcement officer and an advisor to state government, is involved, along with the Bellingham Police Department.
Bellingham Interim Police Chief Flo Simon is one of the speakers you'll hear from at the event, offering strategies to protect yourself and your community.
For educational background, there will be a "deep-dive" presentation on robocalls and "impostor scams," which are quickly becoming known as the most effective—and therefore most dangerous—scams in operation today. Participants will also hear about specific scams currently being used against residents of Whatcom County.
Another presentation will focus on using Nomorobo data to gain real-time access to the top five specific robocall scams affecting the Bellingham area.
"We'll also be providing ongoing access to that top-5 list, which we'll keep updated, so consumers can keep on top of new scams as they emerge," says Erskine. "The list will include access to the actual audio of each call, so consumers can hear firsthand what the calls sound like. Our aim is to provide these and other early warning tools, since the better we're all able to recognize a scam pitch before we're in the con-artist's sights, the better we'll be able to protect ourselves and our money."
Tip-Offs To Rip-Offs takes place on Wednesday, June 2, from 10 a.m. to 11:30 a.m. The event is free to all; please register ahead of time at http://www.aarp.org/BellinghamTipOffs.
Sponsored