Submitted by Bellingham Whatcom County Tourism
Bellingham Whatcom County Tourism is kicking off its Tourism Education Series for 2021 with this important, FREE training opportunity for the Whatcom hospitality community. National industry educational experts, HospitableMe, will deliver their signature program Everyone Welcome! in a virtual meeting format. Anyone can register for the June 2, 2021 meeting that will begin with networking at 10:15am and then a 90-minute program at 10:30am. Find the registration link on the events calendar at Bellingham.org/Events for June 2, 2021, or access the direct link.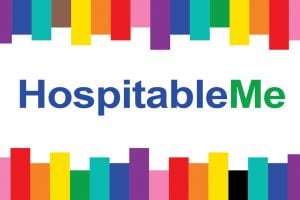 "Everyone is welcome for Everyone Welcome!" says Sandy Ward, CEO of Bellingham Whatcom County Tourism. "We're launching our 2021 Tourism Education Series with this free program in hopes that county hospitality employers will encourage their staffs to attend and learn about how to make this community of travelers feel welcome in Whatcom County."
The training program will discuss evolving language, the growing market, unconscious bias, the challenges LGBTQ+ people face when traveling, and ways everyone can do better and make the community feel more welcomed. Specific deliverables for attendees include learning: who are the people and communities that make up LGBTQ+; the relevance of LGBTQ+ to hospitality and tourism; how LGBTQ+ people have typically been disrespected, insulted and excluded; language, service and systems issues that impact LGBTQ+ guests; global gender-identity trends; actionable best practices that can be implemented immediately; and recommendations and resources for further learning.
Who is HospitableMe?
HospitableMe is a global leader in inclusive hospitality, providing strategy and education to tourism, retail and healthcare organizations. Our educational programs help people and organizations connect more comfortably, respectfully and authentically with diverse customers, guests, clients and patients. Learn more at hospitable.me.
Speaker Bios
Billy Kolber is the Co-Founder and CEO of HospitableMe, providing inclusive hospitality strategy and training for tourism, retail and healthcare organizations. He has a degree in Biology, but has spent his entire career in travel, running an American Express travel agency before launching OUT&ABOUT, the first gay and lesbian travel magazine in the USA. Billy traveled and sang around the world with the Yale Whiffenpoofs and is a two-time annual Pie Contest champion in Water Island. A 3rd generation native New Yorker, has visited 72 countries, and currently lives with his husband in Frankfurt, Germany.
Kenny Porpora is the Co-Founder and Vice-President of HospitableMe, providing inclusive hospitality strategy and training for tourism, retail and healthcare organizations. Trained as a journalist at Columbia, he has created and curated content for some of the most prominent destination marketing organizations in the world. Kenny is the New York Times best-selling author of The Autumn Balloon and his work has appeared in The New York Times, Newsweek, Buzzfeed, Salon and others. He has traveled to more than 25 countries and is a self-proclaimed puppy dog enthusiast, and future small-batch jam entrepreneur.