For more than half a century, Bellingham-based LFS Marine and Outdoor has provided commercial fishermen with the quality equipment they need to get the job done right.
Now serving both retail and commercial customers in Bellingham, Seattle, and Alaska, LFS began in 1967 as a humble storefront commercial fishing gear supplier. LFS was founded by James and Gary Nelson, in partnership with Japanese netting manufacturer Momoi Net.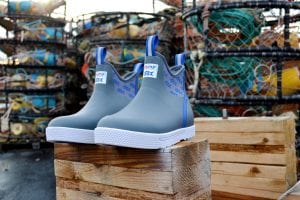 Originally known as Lummi Fishery Supplies, the business sold nets, floats, ropes and more to local and Alaska-bound commercial fishermen. In 1973, the first Lummi Fishery Supplies stand-alone building was built, and by the early 1980s had expanded with a commercial fishing and marine supply outlet in Seattle's Ballard neighborhood. This was followed by seasonal store openings in Naknek and Dillingham, Alaska, to serve the fishermen of Bristol Bay. The company name was changed to LFS Inc. in 1983, to reflect growth and diversification.
In 1988, LFS was sold to Seattle-based Trident Seafoods, a family-owned business started by Chuck Bundrant. A commercial fisherman in Alaska, Bundrant became an industry innovator by becoming the first to install crab cookers and commercial refrigeration aboard his boat, keeping catches as fresh as possible.
"It's a really great partnership," says Terence Klein, LFS marketing coordinator, of their parent company.
A 1990 fire at the Bellingham location completely destroyed LFS's flagship marine supply store and corporate office, and almost led to the company's demise. But through support from nearby neighbor Bellingham Cold Storage, and LFS' parent company, Trident Seafoods, they were provided temporary portable office space to weather the storm.
LFS moved into the building it still occupies today in 1992. Its Bellingham location features a downstairs retail store and upstairs administrative offices. In addition, Bellingham is home to an LFS distribution center that supports their eight Alaska stores, as well as their national presence via Go2Marine.com.
LFS has stores in Anchorage, Cordova, Homer, Kenai, Sitka, and seasonal locations in Naknek and Dillingham; Klein says they're mighty busy during their four-month season serving the folks of the world's largest sockeye salmon fishery in Bristol Bay.
The most remote store is in Dutch Harbor, perhaps best known to most as the Alaskan home base for the fishermen who appear on the long-running reality show "Deadliest Catch." Many of the cast members shop with LFS, Klein says, and some have even become good friends with employees.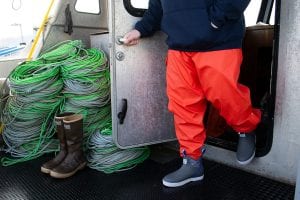 Back in Bellingham, LFS also has a sports and industrial netting division that makes products ranging from professional nets for baseball organizations and golf ranges, to recreational batting and golf cage nets for at-home training. In total, LFS employs nearly 100 people in Whatcom County.
Although commercial fishermen remain the company's core consumer, LFS has expanded its brand into the recreational market over the past decade. Klein says they take great pride in offering outdoor enthusiasts commercial-quality products at reasonable, no-nonsense prices. Although they don't specifically advertise as a low-cost leader, Klein says its customers are usually unable to find a better price on things like rain gear, knives, hatchets, smokers and retail fishing gear that includes both saltwater and freshwater equipment.
One of LFS's latest endeavors is the development of its own fishing boot.
Called the LFS Wheelhouse Boot, the six-inch, heavily waterproof ankle boot is made by XtraTuf, a boot manufacturer that produces durable commercial boots often dubbed the "Alaskan Sneaker." LFS sells a great many pairs of their boots to commercial fisherman in Bristol Bay, helping them stay dry and slip-free on boat decks.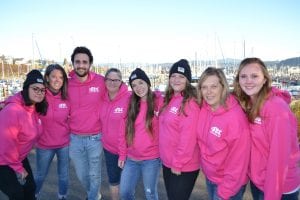 As the commercial fishing industry has inspired LFS since its inception, Klein says the new boot is a way to pay tribute.
"We've been inspired by them because of their grit, their determination," says Klein. "These guys do jobs that most people wouldn't even dare to consider. It's dangerous, 12- to 15-hour days in-season. It's demanding. This is our opportunity to give back to that community."
The give-back portion of the boot comes through donations to the Seattle Fishermen's Memorial. Two dollars from the sale of every pair of boots will go toward a fund providing scholarships for the family members of commercial fishermen lost at sea. The Seattle Fishermen's Memorial also provides grief support counseling, safety courses, and other services for those who are part of the commercial fishing industry.
Fifty-four years after it began, LFS Marine and Outdoor continues to be a helping hand to fishermen throughout the Pacific Northwest.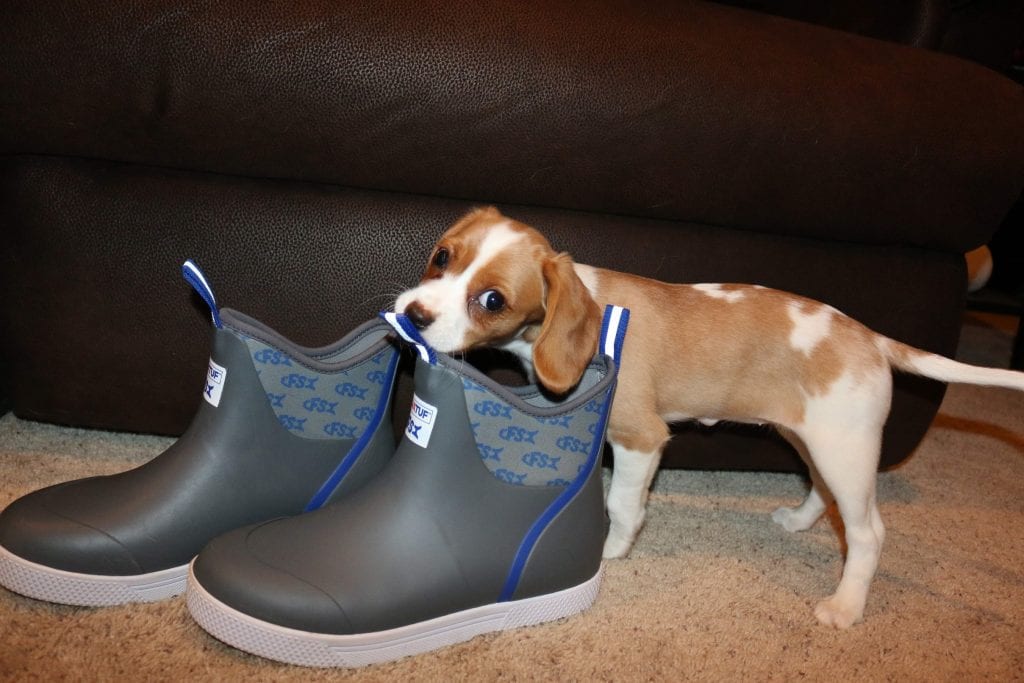 Sponsored