Submitted by Assistance League of Bellingham
Assistance League of Bellingham has had an Enrichment Scholarship Program since 1980. It is our second largest philanthropy (after Operation School Bell®) in terms of dollars spent.
Scholarships are awarded to high school and middle school students in Whatcom County, grades 6 through 11, to attend summer programs of their choice. The scholarships are competitive and are based on merit rather than need. In a typical year we fund between 80 and 90 students.
In 2020, many summer programs were cancelled due to COVID-19, so some students were unable to use their scholarships. And, in 2021, the Enrichment Scholarship Program budget was reduced significantly because our Thrift & Gift Shop was closed during the pandemic. As a way of spreading scholarship funds as broadly as possible, we reduced both the number of scholarships and the amount awarded in 2021.
From 1980 to 2020 there were 1,472 scholarships awarded for a total of $716,390. This year we plan to give another 60 scholarships with a total expenditure of $26,000. We hope to return to the previous level of funding in 2022.
The winners of this year's scholarships will be posted on Assistance League of Bellingham's website page and Facebook in May.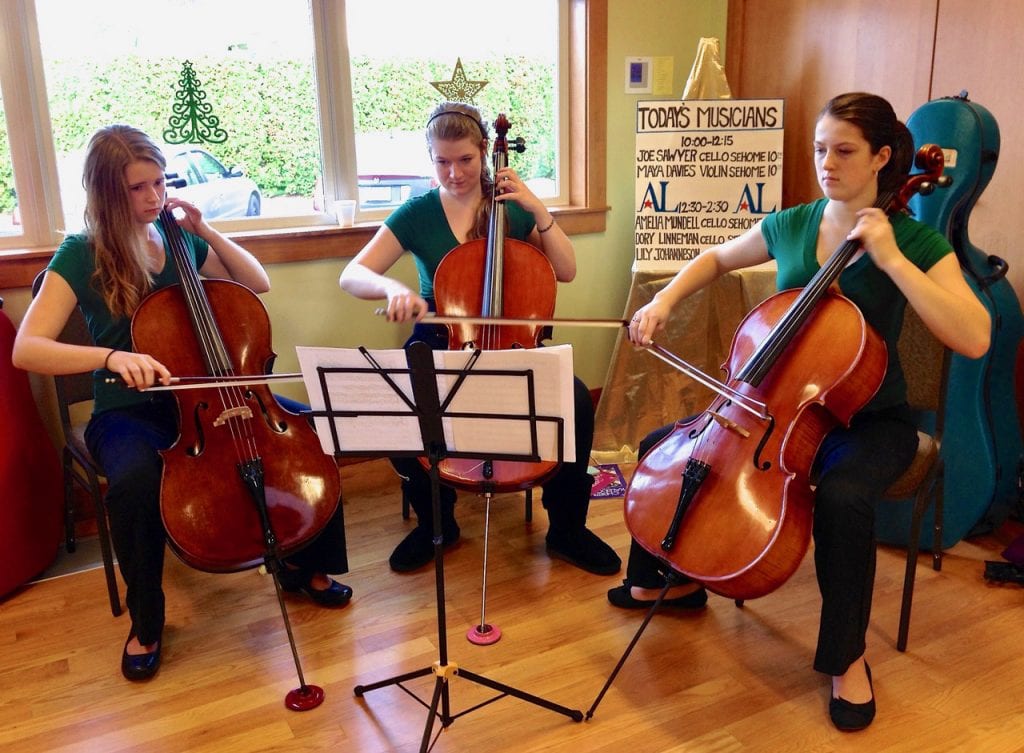 In the past, scholarship recipients have shared their talents with Assistance League of Bellingham member volunteers at our monthly business meetings. They also provide music during our annual Yule Boutique.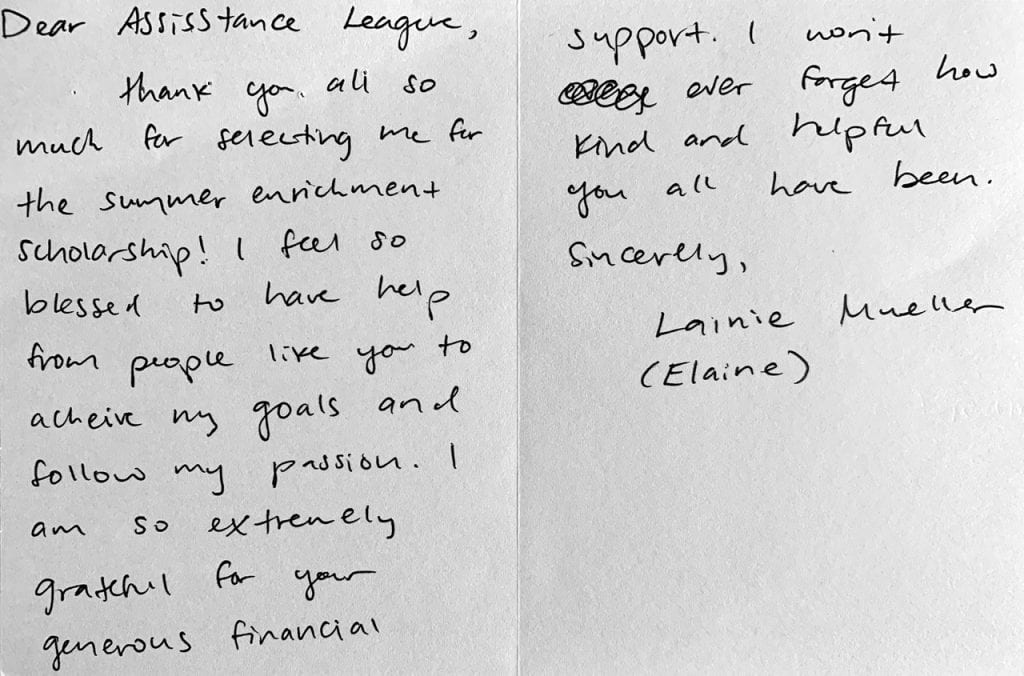 We know from our evaluation of the Enrichment Scholarship Program that many students would not be able to attend summer programs without scholarships and we routinely receive notes of appreciation from both students and parents.
Assistance League of Bellingham has been successfully making a difference
in Whatcom County for 39 years!
You can support us by:
Making a donation on Assistance League of Bellingham's website "Donate" page.
Mailing a check to Assistance League of Bellingham
P.O. Box 2998
Bellingham, WA 98227
Shopping on our eBay site. To find us on eBay, click this direct link to alb_thriftshop.
All funds stay in Whatcom County to support our five community programs.

Learn more about us at assistanceleague.org/bellingham