Propelled by generations of family and cultural tradition, the war canoes are once again slicing through the water this spring after COVID cancelled the 2020 season.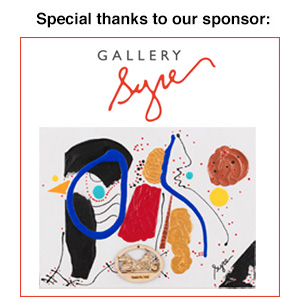 Departing from Lake Whatcom's Bloedel Donovan Park, it felt right to be back on the water as a group; they had missed paddling, but more than anything had missed being together. Heading up the lake, they were greeted by cheers as waterfront homeowners rushed to their docks, excited to see the team practicing again. This cultural tradition is more than a sport, it's a way of life that members of the Rikkole Cree Canoe Club embrace both in and out of the water they so deeply missed.
"Last year we didn't have a season at all," says Lona Johnson, whose parents founded the club in 1993. "We couldn't even train together with the COVID restriction and we saw how it affected people physically with not exercising as much and spiritually, emotionally it had a huge effect on our canoe paddlers and our families. We're excited to have the opportunity, even if it's just to train together and be together to motivate each other."
Richard Edwards, who is Lummi, and Donia Edwards, who is Nooksack, founded the club to keep the cultural tradition of war canoeing alive, but also as a way to teach their family about life. Through paddling, they instilled the characteristics of hard work and humility in their family.
"My Dad always said that his greatest accomplishment is to have his kids and grandkids filling his canoes and them living a healthy life," says Lona. Both still paddling—and teaching—the team now consists of three generations of family.
The season is just beginning. Normally, the first race of the year takes place on Mother's Day and the season runs through the last weekend in August. Competing with neighboring tribes, the Rikkole Cree Canoe Club travels to different communities up and down the coast for races that are multiple-day events.
In normal years, they travel as far as Neah Bay in Washington and to the Fraser Valley and Vancouver Island in Canada. The shape of this season is in flux. "Things are going to look different," says Joe Johnson, Lona husband. "But if we can hopefully, mid to end of summer, get at least a few good races, it gives us motivation and something to work for."
A typical season includes races using singles, doubles, six-person, and 11-person canoes. There's a 10 and under division, an 11-16 division, and a 17 and up division, which is split into and men's and women's. Seeing these competitions in actions is a sight to behold, especially the 11-person canoes, which are 49 to 52 feet long. See video of some of them in action here. With so many different divisions and canoe sizes, weekend are comprised of nonstop racing for all ages.
While the racing is fun, the most important piece is how these events serve as a way for local and neighboring communities to come together and carry on cultural traditions. Whether in the canoe or on the shore, everyone is a part of the event. Richard Edwards makes sure the team focuses on the point.
"He tells us to remember the elders and the people that sit on the beach and watch and cheer us on," says Lona. "We paddle for those people, to give them strength and uplift them. We have a son that has cerebral palsy; he can't walk and he's a focal point for our family. We paddle for him and people like him that have special needs and people with health disparities. We paddle for those that can't."
Now back at it, the club is practicing five days a week to be prepared for whatever the season may bring. You might spot them transporting their long canoes or paddling in Lake Whatcom as a family.
Currently, the entire team is made up of family members, many who started as children and now compete as adults. "It's all my mom's nieces and our husbands and my husband's sisters; were all pretty much one family that paddles together on our canoe with our kids," Lona says. This was the vision the Edwards had when they began the club, and that reality has only grown over the years.
The Rikkole Cree Canoe Club is always working to spread their message of living a healthy positive life and promoting their cultural tradition through war canoe racing. They group is currently fundraising for a storage shed for canoes and equipment. Learn more about that and stay up to date on their season at their Facebook page.