When a serious illness becomes terminal, it can be difficult to know when and how to consider end-of-life care, also known as hospice.
These challenges are exacerbated by the fact that relatively few local organizations are solely dedicated to hospice care for a community of Bellingham's size. Recognizing this need, the collaborative efforts of PeaceHealth and the Whatcom Hospice Foundation have greatly improved the quality of local hospice care.
Hospice care is reserved for any seriously-ill patient determined to have six months or less to live. Despite the fact that hospice care is a Medicare-covered benefit for six months or longer, the national average use of hospice is only 18 days.
Dr. Shelley Rice, a palliative and hospice care physician who joined PeaceHealth from Duke University Hospital last fall, says Whatcom County's average for hospice care duration is 23 days. While the term "hospice" can evoke the idea that care is being stopped, Rice says the truth is far different. Care is provided not just medically, but emotionally, the latter of which extends to a patient's family.
"There's a lot of opportunity for people to really benefit more, to be able to live well," she says. "We can be there for people."
Hospice Options
The comfort-focused, quality-of-life-extending aims of Whatcom Hospice's care can be provided locally in three different ways, and is available to begin the same day or next day that care is recommended.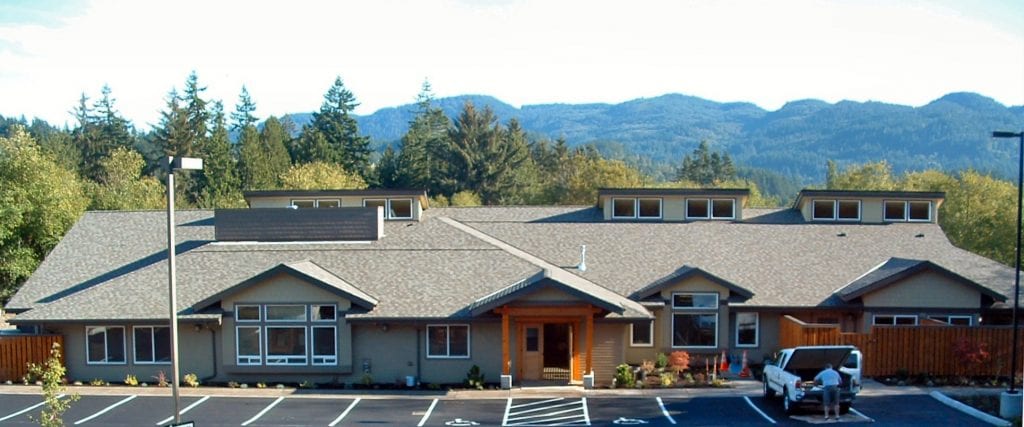 The first hospice option is in-home, which is how many of PeaceHealth's roughly 200 local hospice patients receive care. This includes patients in assisted living, adult family homes, or nursing facilities. With home hospice, a register nurse is assigned to a patient as a case manager. The nurse visits several times a week, and is on-call 24/7.
"They kind of become someone's new 911," Rice says.
A nurse's aide also visits each patient several times a week to assist in personal care, such as bathing. In addition to providing all necessary equipment and medicines to each patient, hospice care also includes access to a social worker and chaplain, as well as nutritional and physical therapy consultations.
Hospice care can also be administered at PeaceHealth St. Joseph Medical Center, for those with specialized medical needs or who have a particularly short time left to live. The third option is a short-term stay at Whatcom Hospice House (WHH), a 12-bed hospice care facility near PeaceHealth St. Joseph Medical Center for those unable to manage their care elsewhere. The center is commemorating its 10th year of operation in 2021.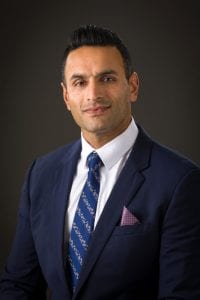 Gurpreet Dhillon, MBA, director of cancer, palliative and hospice care for PeaceHealth in Whatcom County, describes WHH as a place that provides dignity and compassionate care with a healing touch. For family members, it offers the chance to relinquish the burdens of at-home caregiving and focus on treasuring the moments of their loved one's final days.
Each private room features an outdoor patio where patients can enjoy sunshine and fresh air, and each patio includes a picnic table for family members to enjoy meals. There are also patio bird feeders that get plenty of use.
In addition to aforementioned hospice services, WHH has several comforting activities like massage and acupuncture. Volunteers provide fresh-baked cookies and soups for visitors, and additional spaces like a family room and sanctuary room allow for additional private family space. A program for veterans at WHH brings in a local military officer to thank them for their service, bestowing them with a commemorative pin and certificate.
Whenever a patient departs WHH in death, a leaving ceremony is held. Three bells are rung – one for birth, one for life, and one for death – after which family members can say a few words. In addition, a quarterly remembrance ceremony is also held. Dhillon says the most recent ceremony was a drive-thru lighting ceremony for families of former patients, and included an additional 56 groupings of candles – one for each Whatcom County COVID-19 death at that time.
Because PeaceHealth sees hospice care as treating both end-of-life patients and their families, they offer up to 13 months of bereavement support to address the different phases of grieving. These include support groups and individual bereavement sessions to facilitate a healing experience.
The collaboration of PeaceHealth and Whatcom Hospice Foundation also provides funding to assist those with financial hardships in affording their care, such as helping with short-term gaps in insurance and medication costs.
Managing and Planning Your Care
Another aspect of hospice care is the overlap between it and what's known as palliative care.
In general, palliative care focuses on symptom management and healthcare planning for those with serious, life-limiting illnesses that are not immediately or certainly terminal. These include cancers, heart failure, dementia, Parkinson's disease, and lung, liver and kidney diseases.
Palliative care works to ensure the best medical treatment is matched to the quality of life preferred for each patient, Rice says. PeaceHealth palliative care consists of in-patient and out-patient teams, meaning it can continue after a patient's discharge from the hospital.
Dhillon points out that while hospice, as a Medicare program, requires each patient to be offered the same set of healthcare services, palliative care is more flexible based on individual patient needs. But because symptom management is so crucial to those in hospice, these services often overlap.
At PeaceHealth, palliative care goes beyond typical services like social workers and nurses. They provide a pharmacist for medication management, a patient navigator for healthcare planning and resources, and a medical assistant for administrative and doctor coordination. In addition, palliative care and hospice teams have access to the same electronic medical records, providing ease of communication between these two teams for patients utilizing services from both.
"That communication is so important," Dhillon says. "If weren't not all on the same page as we're caring for patients, their care isn't going to be as good."
An especially important aspect of the palliative healthcare planning process is an advanced directive, allowing a person to legally and clearly state their wishes for medical care, including in emergency situations. Directives instruct family members and emergency care workers on things like resuscitation and artificial respiration and nutrition, among others.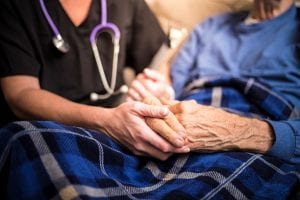 National studies have found that most people that enter a hospital with serious illness have the ability to state their wishes, Rice says. But as an illness progresses, they sometimes lose that capacity. This is when loved ones – without advanced planning – will otherwise have to guess a patient's wishes without knowing what they might actually be.
"Just like naming a financial power of attorney, it's a huge gift to family to be able to say 'These are the things that I would want you to do for me,'" Rice says. "You're following that person's wishes as opposed to feeling like you're making decisions for them."
Anyone 18 and older can set these wishes into motion through PeaceHealth's "Your Voice, Your Choice" workshops. The sessions allow the crafting and notarization of a personalized advanced directive.
Being ready for life's unexpected twists is especially close to Dhillon's heart. His mother died in a car accident at age 37, when he was just 12.
"If she had survived," Dhillon says, "and wasn't going to be conscious for a while or make her own decisions, it would have been really important for her to have decided who she would want making those decisions."
Care During the Pandemic
The COVID-19 pandemic has only added to the importance of considering and discussing these kinds of care matters with your family, your doctors, and yourself, Rice says.
PeaceHealth is committed to the best care for all patients, including those with COVID-19. Regarding hospice and palliative visitation during the pandemic, please check with individual PeaceHealth locations to be up-to-date on visiting guidelines.
Sponsored