Submitted by Assistance League of Bellingham
Where do I drop off my donations?
Go to the alley behind the shop and ring the doorbell. You will be greeted by a happy member volunteer who will receive your gently used items.
When?
Our shop is currently open Thursday and Saturday from 10 a.m. to 5 p.m.
We accept donations from 10 a.m. to 2 p.m. or until we are full. Please check social media, as our hours will be changing.
What type of donations are accepted?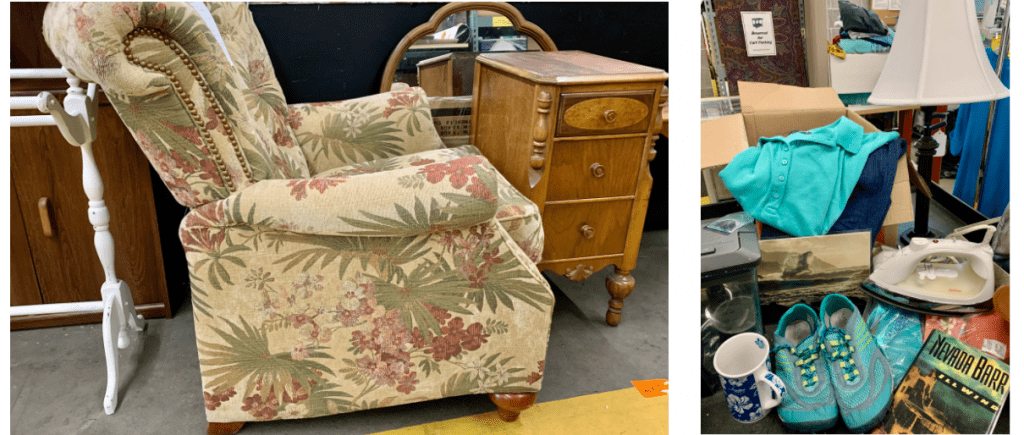 Men's and women's clothing and accessories, shoes and jewelry
Furniture, wall art, home decor and antiques
Kitchen items and linens
Toys, seasonal items, office supplies and crafts
Books, CDs, DVDs and vinyl records
Come visit our shop first, and then you will have a better idea of what type of items we carry.
What happens to the items I drop off?
Each piece is carefully inspected to make sure it is not broken, stained, or in any way not up to the quality we know our customers expect.
Donations are divided into two categories: "Softlines" and "Hardlines." Softlines are items of clothing or anything wearable; Hardlines consist of everything else.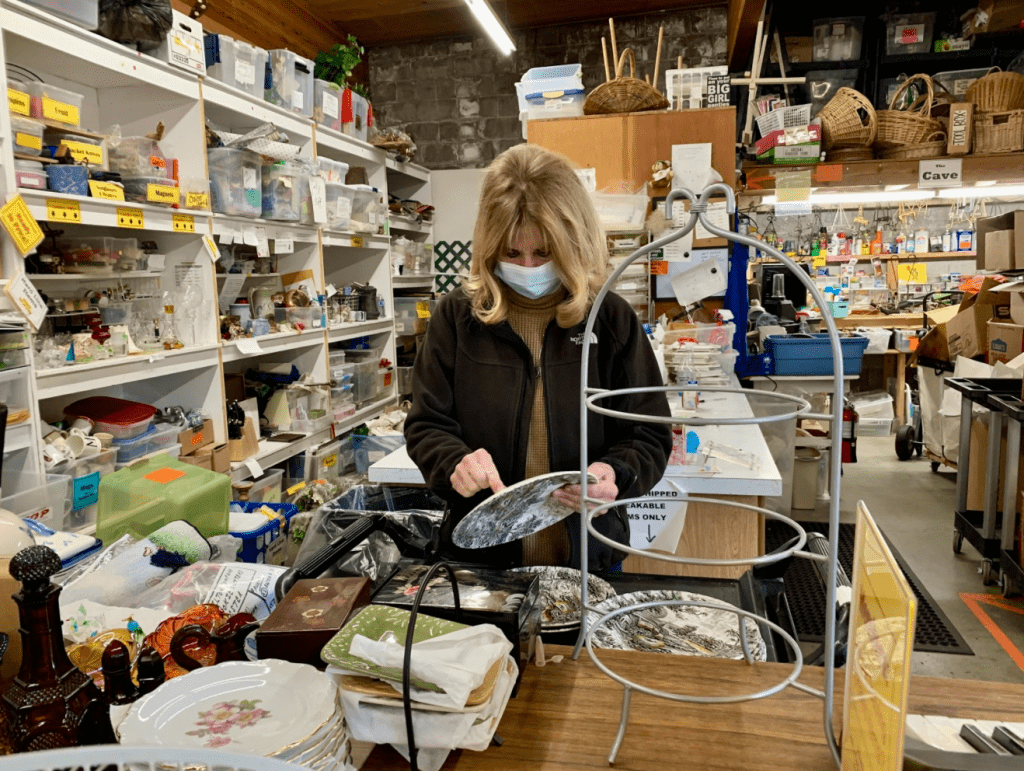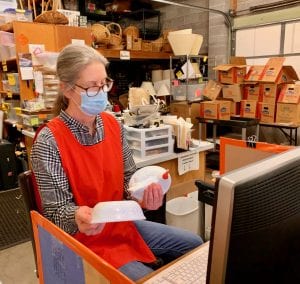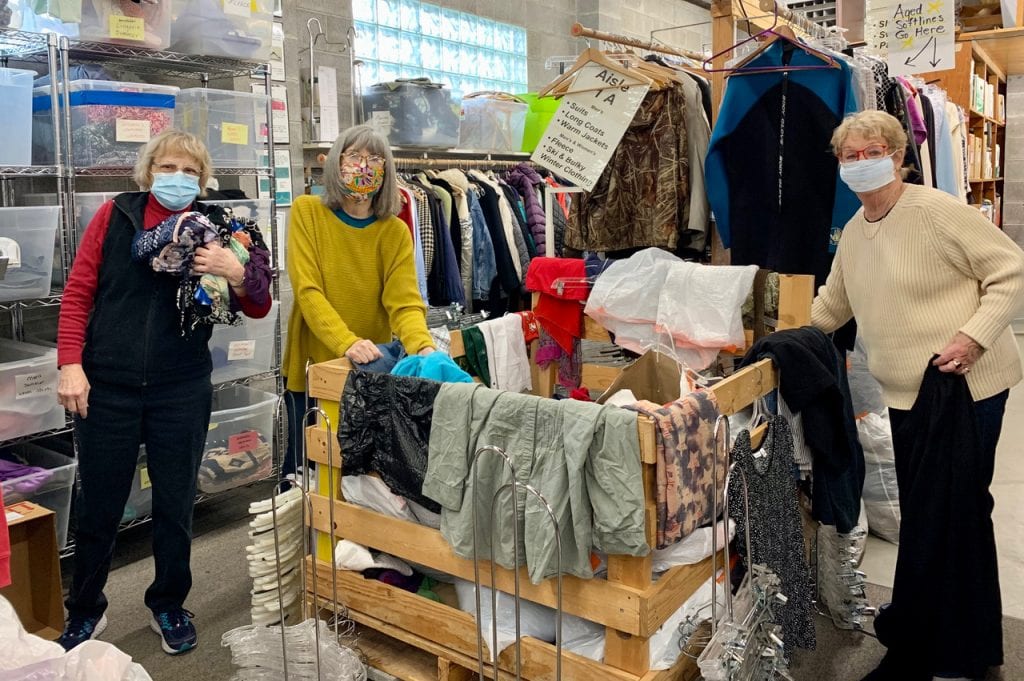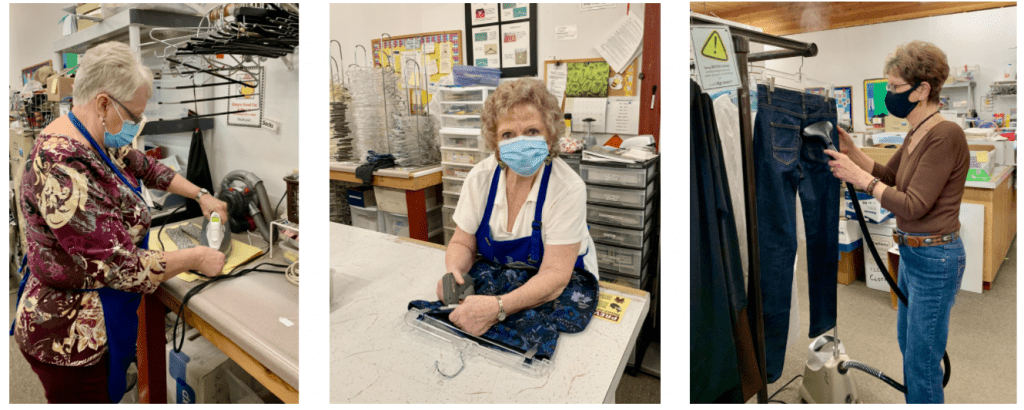 What about out-of-season items? 
We have an organized system to store fur coats in the heat of summer and hold on to shorts and tank tops in the dead of winter.
What do you do with items you cannot sell in your shop? 
At Assistance League, we really make an effort to keep useful things out of the landfill! Our standards for items for sale in our shop are high, so there are always some donations that just don't meet the criteria.
These items get diverted to other nonprofit agencies. Below is a partial list:
Hope House and Ferndale Resource Center (warm clothing and toiletries available free for homeless persons)
Ragfinery (interesting fabric items, which can be repurposed)
Humane Society (towels and blankets, which are too worn to appeal to humans but will make warm bedding for animals)
Lions Club (prescription eyeglasses)
Goodwill (general household items)
Our shop is organized into different departments.
Each department has a member volunteer who is responsible for the presentation and quality of its items. Member volunteers are updating and replenishing the shelves daily. Often you can shop in the morning and find a new selection that same afternoon! 
  Don't miss our special discount days:
Every Thursday makes it "pay" to be mature. We give a 20% discount on all your purchases if you are 65 or older (on items not already discounted)!
Every Saturday all books are 50% off (except vintage books).
The tag color of the month is 75% off.
Watch for additional weekly advertised sales on social media.
Are you a collector?
We have a variety of items waiting to be a part of your collection. Cats, dogs, seals, frogs, teapots, tea cups, jewelry… just about anything you might be interested in!
When you are shopping at our store, you'll enjoy more than just the wide variety of items we sell at great prices…
Take notice of the friendly member volunteers wearing red and blue aprons. If you see a red apron, you will know it is our day manager.
We love to come to work as member volunteers! We look forward to visiting with you. Our payment is sharing your excitement in finding that perfect treasure!
Do you need a special reason to get up in the morning?
Help us make a difference for youth and adults in Whatcom County.
Meet new people, make new friends, and work towards a common goal. 
Learn new skills or use your current expertise to help support our community. 
If you are interested in becoming a member, visit our website, Assistance League of Bellingham to learn more.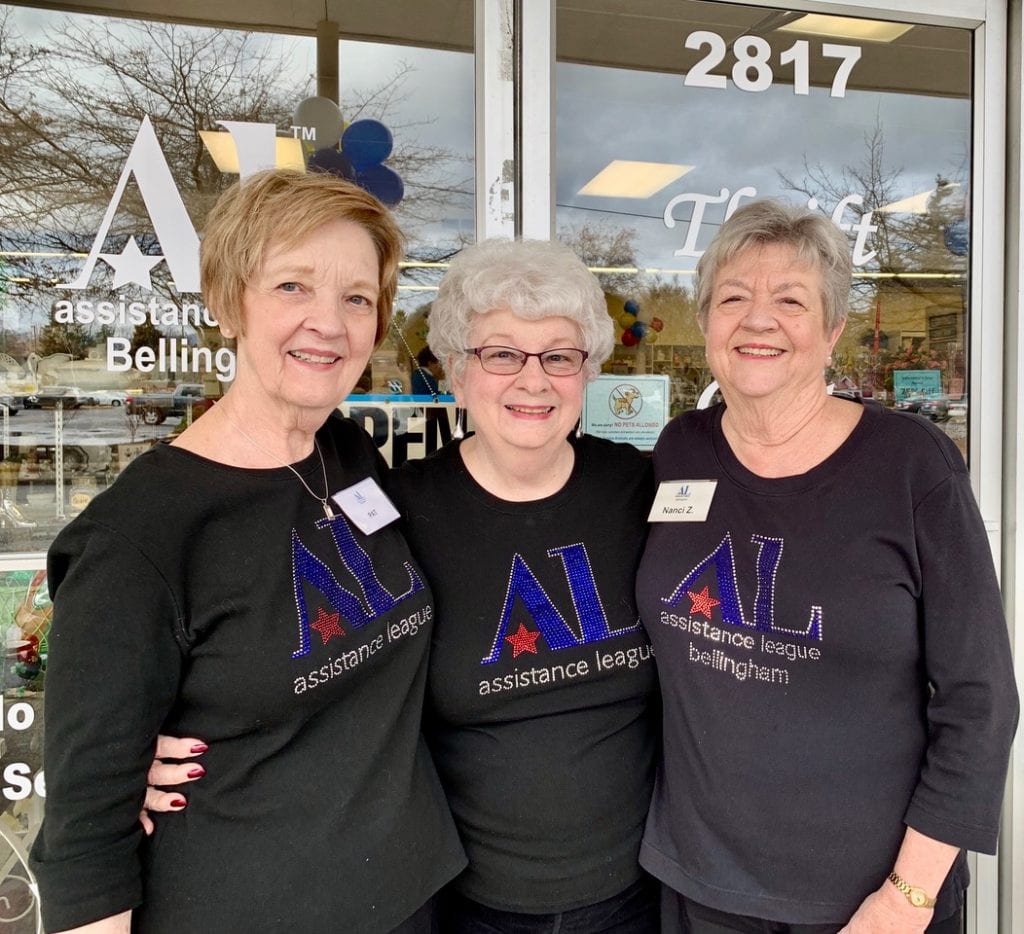 All funds raised through our Thrift & Gift Shop stay in
Whatcom County to support our five community programs.
www.assistanceleague.org/bellingham
Thrift & Gift Shop
2817 Meridian Street
Bellingham, WA 98225
360-738-2803