For many people, getting their taxes done is a bit like going to the dentist: despite the necessity of it, it's never something they look forward to.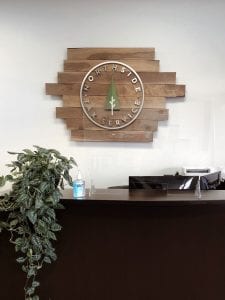 Also with both taxes and dentistry, it can be hard to find someone to do the work you need with just the right touch—because that often makes all the difference. Bellingham's Northside Tax Service, in its inaugural season as a community-based tax preparer, is looking to strike the right balance in making tax season comfortable and affordable.
"Northside was formed out of a desire to provide a different kind of tax office," says preparer Danyel Cammon. "We wanted something that was obviously professional, but is also local and friendly. More personal, not like a corporate, commercialized business, but where you can come every year and know your tax preparer."
Open year-round in Bellingham's Birchwood neighborhood, Northside covers an array of tax prep services, ranging from those with simple 1040s for individuals and self-employed small business owners to those with more complex issues like capital gains, rental and farm income.
Most of their preparers have more than 15 years' professional tax experience, including one who speaks fluent Spanish. Their focus, Cammon says, is not just on accurate and fast tax preparation, but on building a solid relationship with their clients. Northside also has an in-house notary, offers free assistance with IRS letters and notices, and can help with advance loans on refunds.
Northside's website also offers access to several tax prep discounts, including a 25 percent off discount for those 65 and older, as well as to first responders, military personnel, and healthcare workers. All but the senior discount require a workplace ID for verification.
In addition, Northside is currently offering a 20 percent discount from your previous year's tax prep fee, provided the tax return comparable to last year. A $100 off discount is also available for those filing Schedule C self-employment forms.
In the midst of the continuing COVID-19 pandemic, the 2021 tax season is no doubt an unusually difficult one for the millions of Americans who found themselves in increasingly volatile financial situations last year.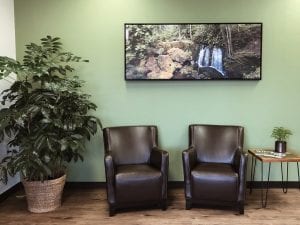 "Tax season can be really stressful," Cammon says. "It's a time when people go over everything that happened in the last year. Sometimes that brings up a lot of stuff, and we know this year, particularly, will bring up a lot of stuff."
Cammon says that numerous tax changes have taken place in the last year, and Northside can offer guidance and advice for things like the earned income tax credit and recovery rebate credit. Northside's website features a helpful, up-to-date resources page they invite everyone to visit to keep abreast on tax code changes.
Regarding COVID itself, Northside has adapted like all other businesses and is committed to a safe and hygienic routine for tax prep. Clients can do fully online tax prep with e-filing, and also have the option of paying their tax prep fee by refund.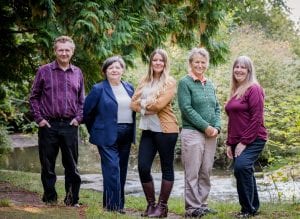 Clients can also choose to drop off their tax documents, either at the front desk or curbside. Their tax preparer will then prepare the tax return and schedule an appointment to sign in the office or remotely.
If in-person meetings are requested or required, Northside has that covered, too. In-person appointments are staggered, with no walk-ins allowed at this time. In addition to strictly following all state-mandated guidelines, Northside has an air-purifier installed, and plexiglass barriers installed on all desks, creating a protective but transparent buffer between clients and preparers.
So although this tax season represents a lot of uncertainty in our world, it doesn't need to represent uncertainty with the people you trust to do your taxes. Northside Tax Service is friendly, local and professional, and they hope to see you and your tax forms soon.
Northside Tax Service is located at 1530 Birchwood Avenue Suite D in Bellingham. They are open 9 a.m. to 7 p.m. on Mondays to Saturdays, and 11 a.m. to 5 p.m. on Sundays. For more, check their website or call 360.922.0235.
Sponsored