It's been well documented that one of the hardest parts of the past year for many people has been feelings of isolation.
Through empty streets and coffee shops, it can be harder to find public expressions of community. But what has also proved true over the last year is that communities are stepping up to share resources and support their members, if only in different ways than before.
At Gary's Plumbing and Heating, participating in and taking care of their community throughout Whatcom County has always been foundational to their business model. And in light of the coronavirus pandemic—which has, ironically, led to an increase in business for Gary's due to the strain on people's plumbing from spending more time at home—they are continuing to look for ways to share that wealth in Whatcom County.
"It's just part of our culture to be helping," says Mary Gibb, co-owner of Gary's Plumbing and Heating.
Gibb recalls hearing from a customer who witnessed a member of Gary's service team pull over on the side of the road to help a stranger experiencing car trouble. Another time, a team member stopped to help someone who had hit a deer.
"Gary definitely wants us to help out with the community," says Joe Siniscarco, the service manager at Gary's. "And the guys just tend to do it on their own, as well."
This culture of giving back starts at the top with the donations and services Gary's provides. Currently, they are trying to help local businesses get back on their feet after a year of lost revenue. For local businesses that are trying to reopen or offer some takeout services, Gary's has started servicing their plumbing and heating needs with the agreement the restaurant will not be billed for the work until they are back open at their normal capacity.
"At Tony's Tavern," Siniscarco says, referencing the bar and restaurant off of I-5 near Birch Bay, "their hot water heater exploded, and we went out and changed it that day. She won't get the bill until she's back to fully open."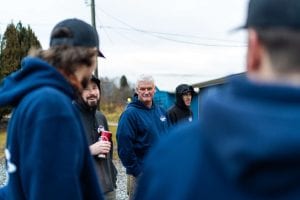 As the service manager, Siniscarco sees all of the routine maintenance work his team does as well as the plumbing emergencies that crop up. At least once a week, he says, someone's hot water heater breaks or the main line to their house gets clogged, and no matter what time of day it is, someone on his team heads out to fix it. Because they offer 24/7 service, they have technicians whose schedule is to be on call for three days, servicing these emergencies at any hour of the day.
Even the guys who are wrapping up their work day at 4 p.m., Siniscarco says, will often take a call and go fix someone's water heater until 8 p.m. so they aren't without hot water overnight.
These days, instead of finding it in chance conversations at the park, community is something you might have to go looking for—but if you do, you will find it.
As Whatcom County looks ahead to another cold snap, we're leaving you with some cold-weather tips from Gary's to help avoid any plumbing emergencies of your own this winter.
Unhooking your garden hose is one of the easiest ways to avoid a plumbing emergency. Servicing hose bursts is one of the most common reasons Gary's technicians get called during a cold snap, Siniscarco says.
Insulating water pipes is another big one. During freezes, Gary's will receive hundreds of calls from people whose pipes have frozen, Siniscarco says. "We get inundated," he says. If you insulate your pipes yourself or call Gary's to have them do it for you proactively, it can save a lot of money during the next freeze.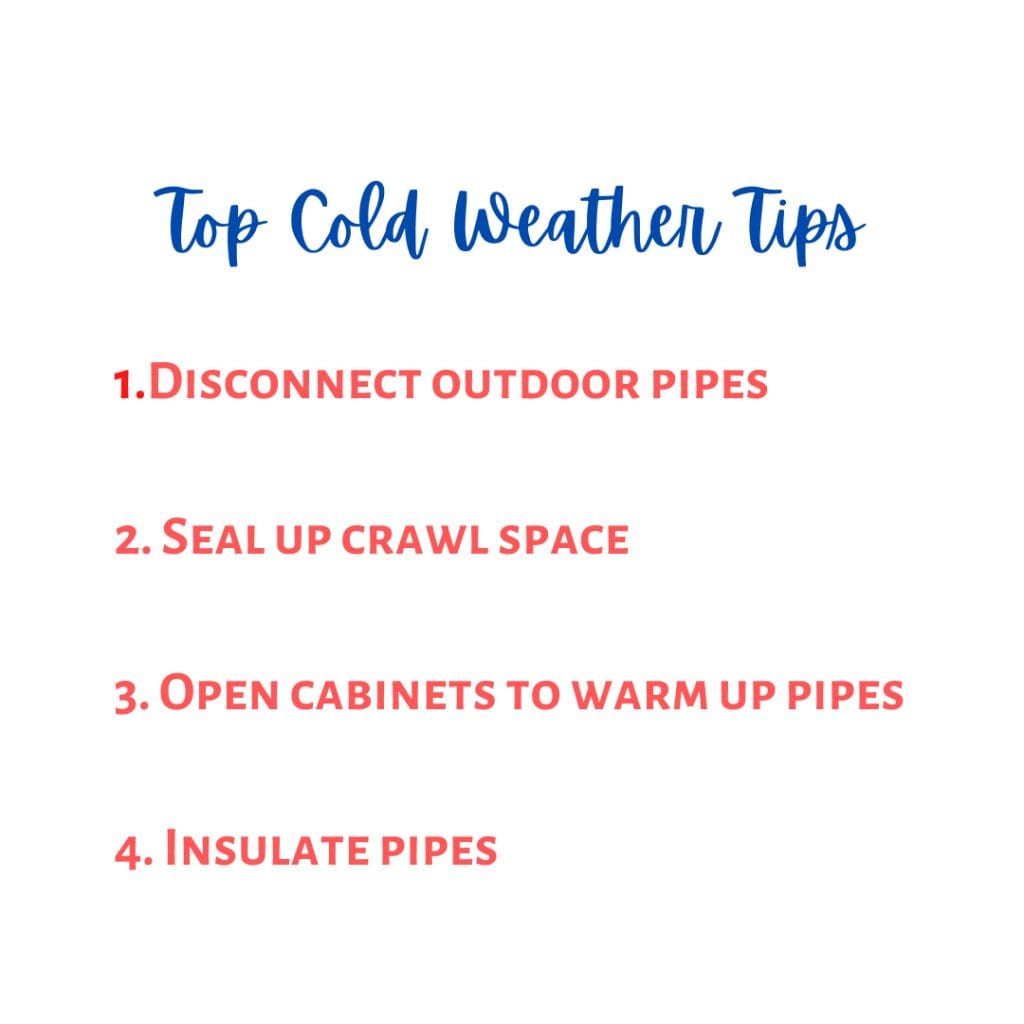 Sponsored