As we wrap up what has been a historically hard year for small businesses, pleas to buy local holiday gifts abound.
And for good reason.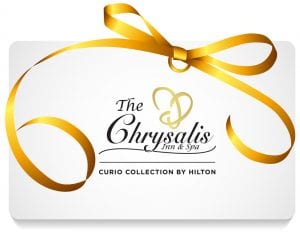 Shopping locally is not just an investment in the business itself but in the community overall.
In study after study of cities across the country, research shows a higher percentage of each dollar spent at a locally owned business stays in the local economy. Independent businesses, data shows, spend more on local labor, services from local providers, and locally produced goods for resale. They also maintain a higher percent of their workforce in economic downturns, data shows.
One way to make your holiday dollars count this year is to buy a gift card from the Chrysalis Inn & Spa. From now until December 24, the Chrysalis is offering its annual holiday gift card special, adding an $25 bonus coupon to every $150-gift card bought. By purchasing a gift card to the Chrysalis this year, you're not only investing in their future, but in your own, by supporting your local community and giving yourself a beautiful staycation.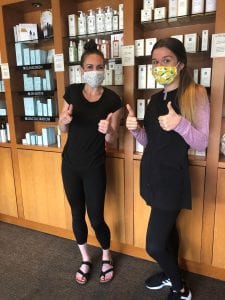 For those that aren't comfortable visiting the inn or the spa right now, buying a gift card is a great way to have something to look forward to once the pandemic tapers off, says Chris Caldwell, the director of sales and marketing for the Chrysalis. The gift cards never expire, but the $25 bonus coupons do expire after one year. They can both be used in the hotel, spa or restaurant.
While they are not selling the gift cards online, people can buy them over the phone and have them mailed or pick them up through their curbside pickup program.
"I hope that people aren't hesitant to purchase the gift cards because they think our business won't be around," Caldwell says. "We have our local owner who is dedicated to staying in business, dedicated to the local community and to keeping his employees employed."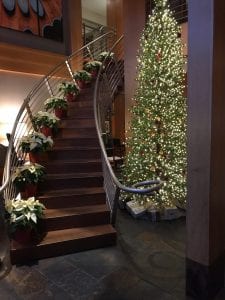 The Chrysalis will celebrate its 20th anniversary this coming April, and they're planning to be around for many more, says Caldwell. "We went into business right before 9/11 and weathered that storm, and we're still here and expect to weather the COVID storm, too."
Mike Keenan, owner of the Chrysalis, has been its owner since they first opened in 2001. Keenan is in the building every day and takes a very personal interest in what goes on. His original commitment to building a place that could be a respite for body, mind and soul remains unwavering.
The Chrysalis offers a unique product in Bellingham, Caldwell says. They are the only boutique hotel that offers an on-site spa and restaurant, and you can't really beat the view of Bellingham Bay from their windows.
Caldwell has worked at the Chrysalis for over six years. The team of people she works with and the company-wide commitment to the quality of products and services they offer has kept her around.
"You have that feeling when you come into the Chrysalis of tranquility and a welcoming atmosphere, and that's true for me as an employee too," Caldwell says.
Supporting local businesses right now is more important than ever in order to ensure they're able to weather the pandemic. Shopping online locally, ordering takeout from local restaurants and purchasing gift cards for later use are all important ways to support the Whatcom community.
Sponsored