Thanksgiving is a time when we celebrate all that we're grateful for. Here in Whatcom County, there are an abundance of things worthy of our gratitude. Clean water and air. Beautiful and wild nature, flora, and fauna. And, of course, the agricultural richness of this area that gives us some of the most varied and delicious food in the country.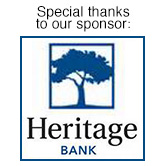 This Thanksgiving, we're all thinking a little closer to home. Whether that involves a stay-at-home feast or an outdoor meal for daring souls who brave the inevitable rain, it's a good time to get acquainted with the beauty in what we already have. And what do we have? Truly incredible farms, farmers, and food.
I plan to load my Thanksgiving table with Whatcom-grown meat and produce. The Community Food Co-op is one of my favorite places to find local veggies, fruits, and meats, and they source from nearby farms as much as possible.
The Bellingham Farmers Market is also open every Saturday until the end of the year, where you can buy produce and goods straight from the source and meet the folks who grew and made them.
"Farm production in Whatcom County ranks in the top 3% of all counties in the United States," according to Bellingham Whatcom County Tourism, and that shows when harvest season rolls around.
I'll also be virtually stopping by Spring Time Farm, a certified organic farm in Everson that has some of my favorite vegetables of all time. They have an online store where I'll stock up on produce that keeps well: potatoes and squash, for example. Locally grown potatoes will get all mashed up into a Thanksgiving classic, and I'll take a leaf out of Maressa Valliant's book and substitute squash to bake a not-pumpkin pie.
Valliant works with Sustainable Connections, a Whatcom organization that "creates thriving communities through innovative ideas, collaboration, and action." She knows just how essential local food is for healthy bodies as well as healthy communities. "Local food just tastes better," she says. "It doesn't travel as far. It doesn't age, so you're getting a fresher product. When you're eating something when it's in its season, there's no comparison. A strawberry tastes so rich and fruity in the summer. Eating what is native to our region and grows well here is always going to taste better."
Visit Sustainable Connections' Holiday Food & Farm Finder for a plethora of resources to connect with local farmers. They've also created wonderful 2020 holiday gift guide.
Not only does local food taste better, it also plays a key role in a thriving economy. "The dollar goes so much further," Valliant explains. "We reinvest more in our local businesses. That money stays right here in our community, creating jobs and supporting our neighbors. There's a lot of agriculture around us, with people taking care of the land and water that we're living on, drinking, and sharing that environment. When you have people who live on the land they take care of, it makes a big difference."
Not to mention, having a local mindset this Thanksgiving can make your table full of wonderfully surprising dishes. Valliant is a fan of putting a Whatcom spin on classics like pumpkin pie. "I went to the store the other day and the pumpkin shelf was cleared out!" she exclaims. "We have an abundance of squash in the Pacific Northwest. I'm excited about using a different type of squash than the ones we think of traditionally, like an orange pie pumpkin. Blue hubbard squash and other varieties have a much sweeter and pumpkin-y taste than actual pumpkins!"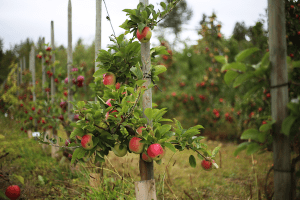 Perhaps one of the more special parts of this year's Thanksgiving is just that: traditions changing to accommodate and celebrate the things that we do have. That can look like seeking out a blue hubbard squash instead of canned pumpkin, or finding a local turkey farmer. Or it can be shifting the focus of the holiday from traditional gatherings to one of new intention and meaning.
I know I'm not going to be seeing my family this year, or celebrating in the ways that I'm used to. But I also know that when I look at the community around me, and the ways that Whatcom County has stepped up to to feed, love, and care for one another, I feel a gratitude that is unique to this Thanksgiving.
Featured photo by FotoMataio Fotografia