Submitted by Comcast
Even before the COVID-19 outbreak, it would have been hard to imagine life without the internet. But almost overnight, our schools went remote, turning the kitchen table into a classroom and parents into teachers. For disadvantaged families in Whatcom County, finding affordable, reliable access to the internet can be challenging. Not having that access deprives students of valuable online learning opportunities and cuts off one of the most important channels when searching for employment.
This crisis has shined a spotlight on just how vital the internet is to our everyday lives, and the challenges this digital divide can present to the most vulnerable among us. As Washington state's largest provider of high-speed internet service, Comcast is in a unique position to connect large numbers of low-income K-12 students to the internet at home. That is why Comcast's Internet Essentials program is supporting Bellingham Public Schools as well the Washington Office of Superintendent of Public Instruction's (OSPI) Washington K–12 Internet Access Program.
The Bellingham and Meridian School Districts are taking advantage of Comcast's Internet Essentials, a program designed for low-income families and individuals to acquire access to the internet. In response to the Covid-19 epidemic, Comcast is offering two free months of internet access to qualifying low-income families that apply before the end of 2020. The District purchased an additional four months of service, enabling six months of free internet access for over 450 disadvantaged families.
The Washington K–12 Internet Access Program is connecting students in need to internet access at home and now 850 households in the Ferndale, Lynden and Mount Baker school districts are eligible to receive Comcast's Internet Essentials high-speed broadband service (25/3 Mbps) for up to the remainder of the 2020/2021 school year. Thanks to Comcast's partnership with the Bellingham and Merdian School Districts, as well as OSPI, more than 1,300 disadvantaged students my benefit from subsidized internet service.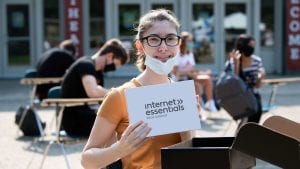 "Now more than ever, all of our students should have access to reliable internet at home," said Chris Reykdal, Washington State Superintendent of Public Instruction. "I'm thankful for our partnership with Comcast and their work to get as many students connected as possible."
Funding for the Washington K–12 Internet Access Program comes from the federal CARES Act. To help with COVID-related costs, Congress provided $195 million to Washington's school districts and $21 million to OSPI for statewide coordination and support. The $195 million has already been provided to districts to address COVID-related needs. School districts outside of Comcast's service area may be eligible to receive subsidized internet service from another internet service provider participating in the Washington K-12 Internet Access Program. To find out more about the Washington K–12 Internet Access Program, including all the areas this program covers, visit the OSPI's website.
Since August 2011, Comcast's Internet Essentials has connected millions of low-income households to the internet, including more than 85,000 here in Washington state, most for the very first time. During that period, the program has grown from focusing on bridging the "homework gap" for school-age children to addressing digital equity issues for all Americans. The program offers low-cost, high-speed internet service for $9.95 a month plus tax, provides access to free digital skills training in print, online, and in person, and includes the option to purchase a low-cost internet-ready computer.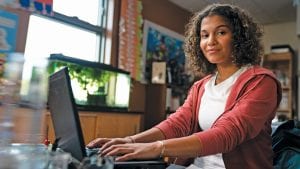 Outside of this program with OSPI, our Comcast Internet Essentials service is available to any person or household that qualifies for a federal government assistance program. You can learn more about this program, how to apply and its general eligibility requirements by visiting www.internetessentials.com.
The future is uncertain, and no one really knows just how much our world will be transformed at the other end of the pandemic. But one thing we know for sure is that the internet is going to play a pivotal role in helping our students succeed – and stay connected. We are proud to be able to help bring this critical tool to those who need it most.