Submitted by Assistance League of Bellingham
Assistance League of Bellingham (ALB) has a philanthropic project called "Care Center Support" (CCS). Our goal is to provide some cheer to the residents of local long-term care homes for those who have no family to bring them holiday gifts. 
The managers of the care facilities provide a list of qualifying residents for this project (using identifiers, which protect privacy), as well as a detailed list of things a resident wants or needs. Armed with a budget (typically $50-$60 per resident), CCS committee members do a flurry of shopping with the intent of getting both the desired items on the list as well as little extras to fill out the gift bag for each resident.
In a normal year, these are delivered to the care centers in December by ALB members with carloads of the gift bags, and the care center activity directors arrange holiday parties where the gifts can be opened by the residents.
Last year, 30 ALB volunteers happily served 135 residents from eight care centers in Whatcom County. In the current time of COVID, some adjustments have made. Since the ALB Thrift & Gift Shop was closed for several months—and is now only open two days per week—the philanthropic budget is tighter than before.
The Chair of the CCS Committee is working with the care center managers to make sure the gift list from the selected residents is as specific as possible with details as to clothing sizes, kinds of books wanted, etc. The shopping team of the CCS Committee is being encouraged to shop online rather than in person, for safety reasons. We anticipate making the gift delivery curbside rather than bringing the gifts into the care centers in person. Care centers will store the gifts untouched for at least a week to reduce the possibility of any viral contamination from "outside" before the residents receive them.
Some local care centers have been particularly hard hit by COVID-19 and may feel it best to decline to take part in this program this year. However, we know from feedback over previous years that the gifts from ALB during the December holidays are a source of great joy for many residents, and we are doing our best to provide the experience again this year in the safest way possible.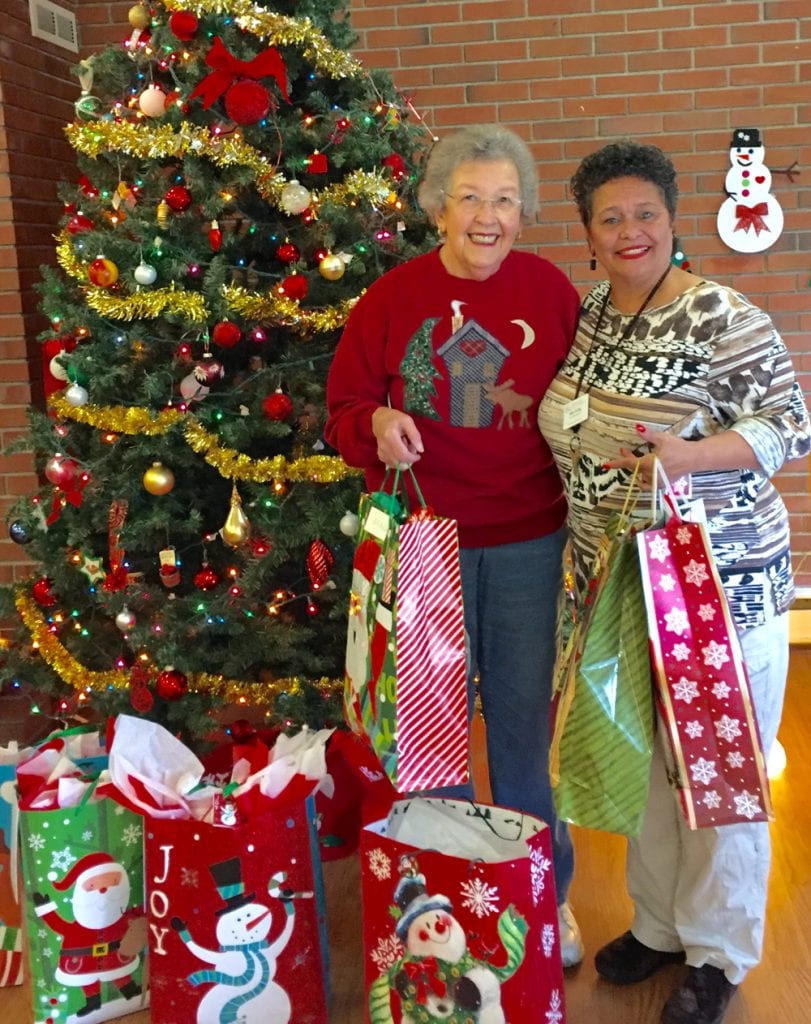 Assistance League of Bellingham volunteers work all year long raising money to be able to share these gifts. Their reward is seeing the smiling faces and hearing from the recipients.
To learn more about what ALB is doing in the community and what is being highlighted at their shop every week, please visit assistanceleague.org/bellingham or follow them on Facebook and Instagram.
All photos courtesy Assistance League of Bellingham