No matter your fitness level, injuries to your shoulders, hands, wrists, hips, feet or ankles mean pain and limitations, preventing you from a full range of motion and activities.
Properly treating such issues requires high quality care using the best techniques and technologies, which is exactly what Bellingham's Pacific Rim Orthopaedic Surgeons (PROS) provide their patients. With a comfortable, private practice setting focused on restoring and improving a patient's quality of life, PROS guides patients through their orthopedic injuries, from diagnosis through rehabilitation.
The practice was founded in 1968 by several local, independent physicians. Continued recruitment of other orthopedic experts over the years allowed the practice to flourish. In 2001, it was officially incorporated as PROS.
What specifically distinguishes PROS among local orthopedic care, says Dr. Christopher Van Hofwegen, is their sub-specialty expertise and commitment to comprehensive yet affordable care.
"We're committed to patients and to their best interests in the long-term," he says. "We want them to walk away from here with an overall good impression that they were looked after and cared for."
Van Hofwegen, the practice's managing partner, has been with PROS for 10 years. In addition to being a fellowship-trained sports medicine specialist who addresses range of general orthopedic conditions and joint replacement procedures, Van Hofwegen is one of two Whatcom County's specialists who treats and repairs hip labrum tears. He also performs platelet-rich plasma (PRP) injections.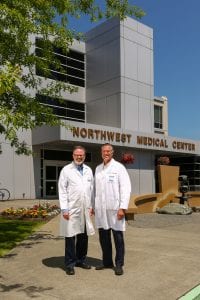 PROS is currently seeing some personnel changes, beginning with the impending retirement of one of its "founding fathers." Dr. Michael A. Thorpe, who joined PROS directly out of his residency at the University of Washington in 1988, will retire December 31, 2020. Thorpe is a general orthopedic surgeon with decades of in-patient joint replacement experience.
As Thorpe winds down his career, PROS welcomed Dr. Paul R. Haeder, a fellowship-trained sports medicine specialist, to the practice in September 2020. Haeder specializes in treating knee, hip, and shoulder issues and in addition to Van Hofwegen, Haeder also repairs hip labrum tears, performs PRP injections, and performs anterior approach total joint replacement procedures in both the in- and out-patient settings.
Haeder joins fellow surgeons Dr. Jason Dahl (joined July 2019)—a hand and upper extremity specialist treating conditions from fingertip to elbow—and Dr. Michael K. Gannon, who was recruited to PROS in 1993 by Dr. Thorpe. Gannon brings general orthopedic and sports medicine expertise to the fold.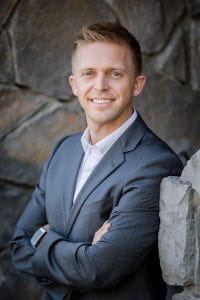 All of the surgeons also specialize in arthroscopic surgical methods, and most are former high school and college athletes who remain committed to active lifestyles. PROS is a proud supporter of local athletes of all ages, and in recent years have sponsored a biking trail at Galbraith Mountain, the Bellingham Bells baseball team, and assorted high school athletics.
The addition of Haeder and Dahl, Van Hofwegen says, is an energizing boost to the practice.
"New vitality comes with business development," he says. "Hopefully we can develop and offer services that can better serve the community—more of a full spectrum of orthopedic care—and within easy driving distance for people in Bellingham and the surrounding area."
One of the things PROS is working on is continued modernization and streamlining of the patient experience.
Andrea Vitalich, clinic administrator for PROS, is working to make the practice less reliant on paper, with future upgrades such as check-in kiosks and digital registration and health history entry. Modernizing means efficiency for everyone involved, she says, and reduced costs for the practice.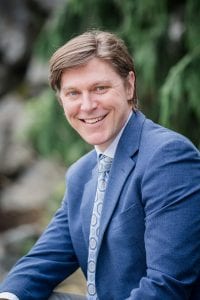 But it's not just newer technology that helps patients and doctors have better medical experiences. It's also about a high level of customer service and the personal relationships forged during such experiences. This, especially, is what's important to every member of the PROS team.
"I'm a huge proponent of a 'Ritz-Carlton' level of customer service," Vitalich says. "We have a lot of patients who come back time and time again; they bring their mom back, their kids; their aunt and cousins come in. We have a lot of people we have long-term relationships with, and making their process in healthcare as smooth as possible is important."
For more on PROS, including surgical and insurance information, please see the PROS website or call 360-733-7670.
Featured photo by Radley Muller
Sponsored